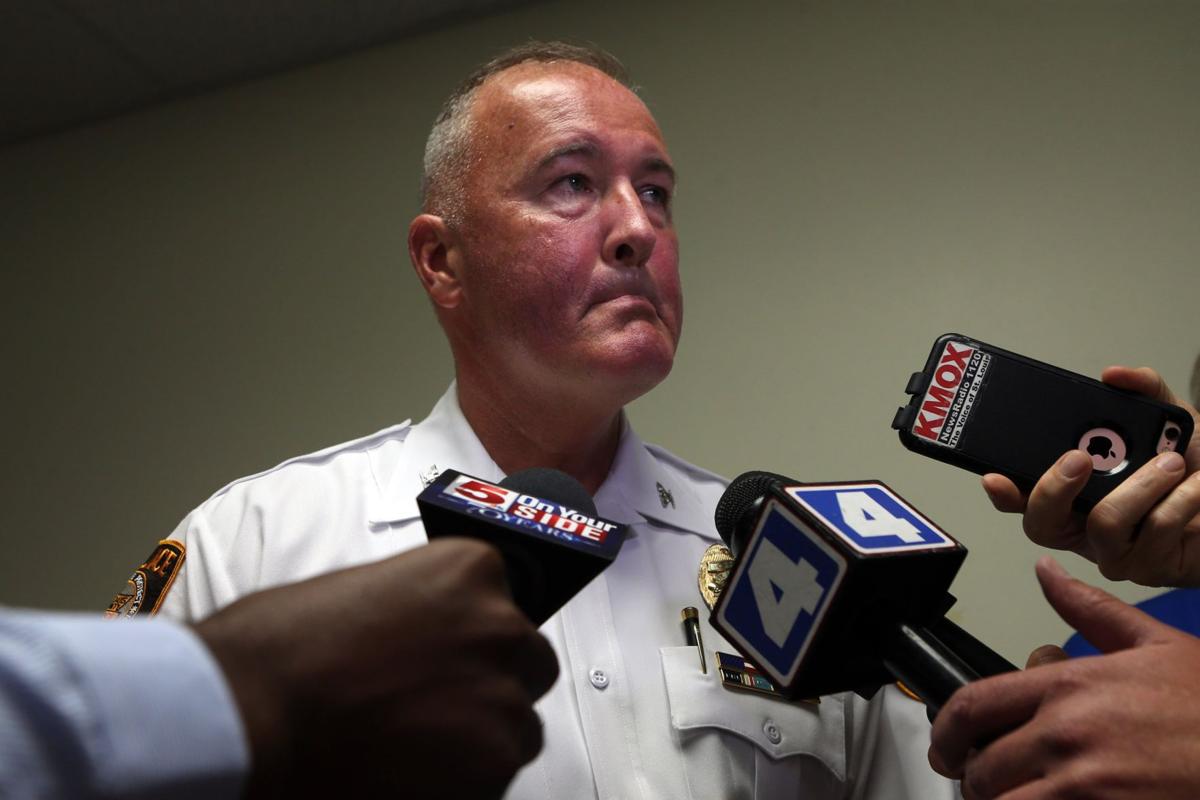 Public suspicions were more than justified when St. Louis County Police Chief Jon Belmar commended officers assigned to MetroLink patrols almost at the same time he reprimanded several for goofing off on the job. This newspaper wanted to know what the officers did, exactly, to merit commendation. Belmar's office responded by trying to charge the paper $5,000 for the documents supporting his decision.
It's a stunning example of how government agencies try to discourage citizens and the media from examining records under the Sunshine Law. Reasonable fees are allowable, but Circuit Court Judge Barbara Wallace ruled last year that officials can't charge exorbitant amounts.
Three years ago, St. Louis County Prosecuting Attorney Robert McCulloch's office used delays and overcharges in an apparent attempt to block the release of public records. Jon Swaine of The Guardian sued the office for emails and documents related to Michael Brown's death in Ferguson and the grand jury process that followed.
McCulloch's office delayed its response, then sought exorbitant fees for blacking out information before giving Swaine the records. Wallace ruled that McCulloch's office knowingly violated the Sunshine Law, adding that Missouri's public records law bars government agencies from charging for time spent reviewing and redacting public records. She imposed a $100 fine.
Citizens, public service organizations and reporters frequently withdraw requests for information when the charges become prohibitive. Government agencies use delaying tactics and high fees as a way of discouraging public-information requests.
We are sticklers for adherence to the Sunshine Law because officials are acting in the public's name, and the money they spend belongs to you, the taxpayers. You have a right to know. Sunshine Laws have evolved around the country in specific response to illegal or unethical efforts by officials to hide their actions. Think Watergate, the Pentagon Papers or the pay-to-play schemes that sent former Illinois Gov. Rod Blagojevich to prison.
"Missouri's Sunshine Law is the embodiment of Missouri's commitment to openness in government …," Attorney General Josh Hawley says on his website. "It is the public policy of this state that meetings, records, votes, actions, and deliberations of public governmental bodies be open to the public unless otherwise provided by law." The public's rights under the law "shall be liberally construed," he added, and exceptions kept to a minimum.
Judge Hawley by his actions, not his words, when it comes to strict enforcement of the Sunshine Law. The Legislature should strengthen the law to make punishment severe enough to make authorities take notice. A $100 slap on the wrist won't do it. As it stands, agencies that break the law might have to pay small civil penalties and, infrequently, attorney's fees.