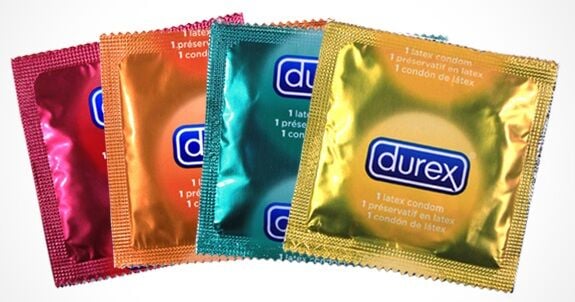 St. Louis health care advocates had something to celebrate recently when the city was toppled for the first time in a decade from its reigning position as the nation's capital of sexually transmitted diseases. But coming in second place to Etowah County, Ala., still means there's much work to be done locally to impress upon sexually active people that condoms are the best method to prevent the spread of infection.
Better sex education, more testing for diseases and increased public awareness about the importance of condoms would help prevent spreading two common sexually transmitted diseases, chlamydia and gonorrhea. Ironically, medical providers say one of the most effective birth control methods available, long-acting reversible contraceptives, are partly responsible for the spread of sexually transmitted diseases.
Women who use such effective birth control see health care providers less often and are tested less often for sexually transmitted infections. The result is that, when cases are diagnosed, they are often more severe and may have been spread more widely. The diseases can be cured by antibiotics, but severe or untreated STDs can lead to infertility. They can also be transmitted during childbirth.
The Centers for Disease Control and Prevention recorded more than 2 million new cases of gonorrhea, chlamydia and syphilis last year, the highest number on record. Physicians are only legally required to report those three STDs and HIV. The agency estimates there are more than 20 million new cases of STDs annually in the United States when herpes and some of the dozens of other untracked diseases are included.
At least half occur in people between ages 15 and 24, the CDC says. The diseases are all serious and may require examination by a health care professional for diagnosis. Syphilis is the most serious and can lead to death if untreated. Chlamydia infections don't display symptoms, and gonorrhea symptoms can be subtle. Both diseases may affect fertility in women.
Health care experts say STD rates are rising partly because of funding cuts for prevention, education and health care. The ongoing debate about sex education for young people, and the rise of casual or even anonymous sexual encounters resulting from social media dating apps, are also fueling the problem.
People who are sexually active need to take charge of their health and discuss sexual expectations with potential partners. They need to talk about their sexual histories, birth control methods and need for barrier protection. This is a discussion that must be introduced in sex education beginning with young teens. Abstinence is unquestionably the best way to prevent spreading diseases, but it's unrealistic to treat it as the only solution.
Failing to inform young people about risky sex can have severe consequences. The smartest policy is to educate them with the facts.