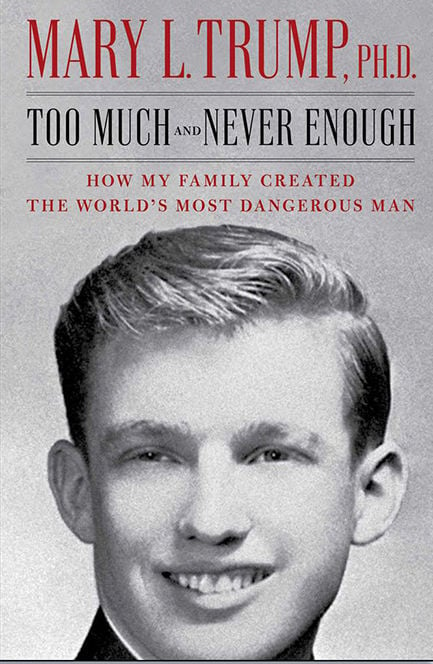 As president and long before, Donald Trump has used broadly worded non-disclosure agreements to silence business partners, ex-wives, mistresses, political staffers and anyone else who might be inclined to publicly criticize him. Now a former staffer is fighting back with a class-action lawsuit that could invalidate those speech-stifling contracts across the board and peel back the veil of improper secrecy surrounding this White House.
Non-disclosure agreements have become common in the business world, but that doesn't make them right. And in the political world, where taxpayer interests intersect with elected leaders' business, they are outright un-American. These agreements are essentially contracts that prohibit employees and others from revealing, discussing or even criticizing their employers in the future. Forever.
In Trump's case, they've been used to muzzle former staffers whose testimony about what happens in the White House (outside the separate issue of classified information) is both protected by the First Amendment and important for the nation to know. Presidential use of non-disclosure agreements is a new phenomenon, historians say. Part of it surely is that past presidents weren't so thin-skinned, nor so likely to inspire the lack of loyalty from ex-staffers that Trump tends to prompt. Or maybe he just has more to hide.
In any case, Trump has already lost initial legal fights trying to use these agreements to prevent publication of tell-all books about his administration or his family, including one by his own niece, Mary L. Trump. Of the many unflattering moments she and others portray in those pages, perhaps none is more disgraceful than the specter of a president asking courts to prevent the publication of books.
While Trump has, fortunately, been generally unsuccessful in using these constitutionally suspect agreements to silence critics, he keeps trying, forcing expensive and time-consuming legal fights. But one pending case may change all that.
Jessica Denson, the Trump campaign's former Hispanic outreach director, has filed a class-action suit seeking to end all use of non-disclosure agreements by the campaign. She argues that even as Trump uses the bully pulpit to criticize, deride and often slander his critics, he uses these catch-all contracts and an arsenal of legal resources to deprive those critics of their First Amendment rights. Denson's agreement, for example, prohibited her from criticizing Trump not just while she worked for the campaign, but "at all times thereafter." And it allows Trump to decide — retroactively, and in perpetuity — what information will and won't be considered confidential.
For a private business mogul to foist such Orwellian contracts on underlings would be disturbing. For the supposed leader of the free world to do it is philosophically and probably constitutionally indefensible. A solid slap-down by the courts of this repugnant practice would shed needed light on this shady administration while preventing this practice from becoming standard procedure for future presidents.
Views from the editorial board, opinions from guest and national columnists plus the latest letters from our readers.