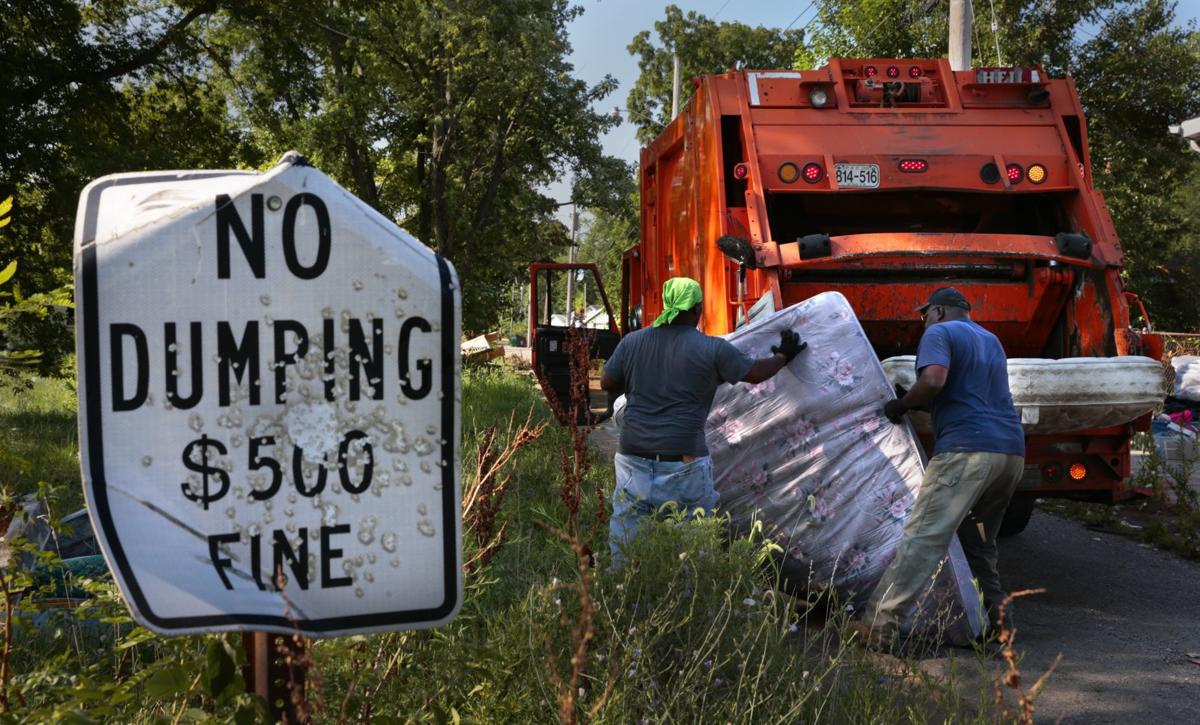 The financial pressures now bearing down on the city of St. Louis offer a glimpse of potential budgetary chaos ahead. The city never fully recovered from the 2008 recession, meaning it doesn't have the necessary financial reserves to weather coronavirus economic shocks and jolts. With population already dropping and vacancies spreading, the city's inability to improve revenue streams and build reserves has left it ill-prepared for this new crisis.
The rescue plans being debated in Washington and Jefferson City are vague about providing the kind of financial relief that cities like St. Louis will need. If St. Louis is forced to cope without federal help, how would we fare? Recent history doesn't bode well.
Even as the rest of the nation spent the past decade climbing out of the recession, St. Louis limped along. Since 2013, major bond-rating firms have lowered the city's credit rating five times, citing weak financial reserves and outstanding debt. The constant use of tax incentives to lure developers has further constrained the ability to boost tax revenues. A major reason behind the effort to privatize management of St. Louis Lambert International Airport was the possibility of a big cash infusion exceeding $1 billion. But the process was deeply flawed, forcing Mayor Lyda Krewson to cancel it. With massive air travel cancellations, the airport now looms as a debt-laden albatross instead of a cash cow.
No other financial lifeboat waits on the horizon. With employers likely to cut staffing drastically in coming weeks, earnings-tax revenue will almost certainly plummet. Even parking revenue will drop because of Treasurer Tishaura Jones' unilateral and legally questionable declaration of a parking enforcement holiday through April 15.
But the city gets no holiday on its bills. All payroll personnel must be paid. The fleet of police cars and garbage and fire trucks must still be maintained. Where will the funds come from?
Public security challenges are only likely to grow as stores restrict hours and out-of-work people desperate for supplies consider taking what they need by force, while others defend what they have by force.
Maintaining social order won't be aided by Jones' blanket absolution to any drivers who block hospital entrances, handicapped spaces, alleys or anywhere else they please. Having officially sanctioned lawless behavior, Jones makes the job of law enforcers and first responders even more stressful.
Budgetary triage is coming soon to a neighborhood near you. Which will take priority — paying cops to protect homes and businesses, or paying road crews to fix those gaping potholes? Putting out a fire or collecting your garbage?
This list of awful choices is growing by the day, as will be the financial challenges facing Krewson and her staff. With little else to do while sitting out this pandemic, St. Louisans will no doubt be watching closely to see how her administration responds to this unprecedented leadership challenge.
Concerned about COVID-19?
Sign up now to get the most recent coronavirus headlines and other important local and national news sent to your email inbox daily.