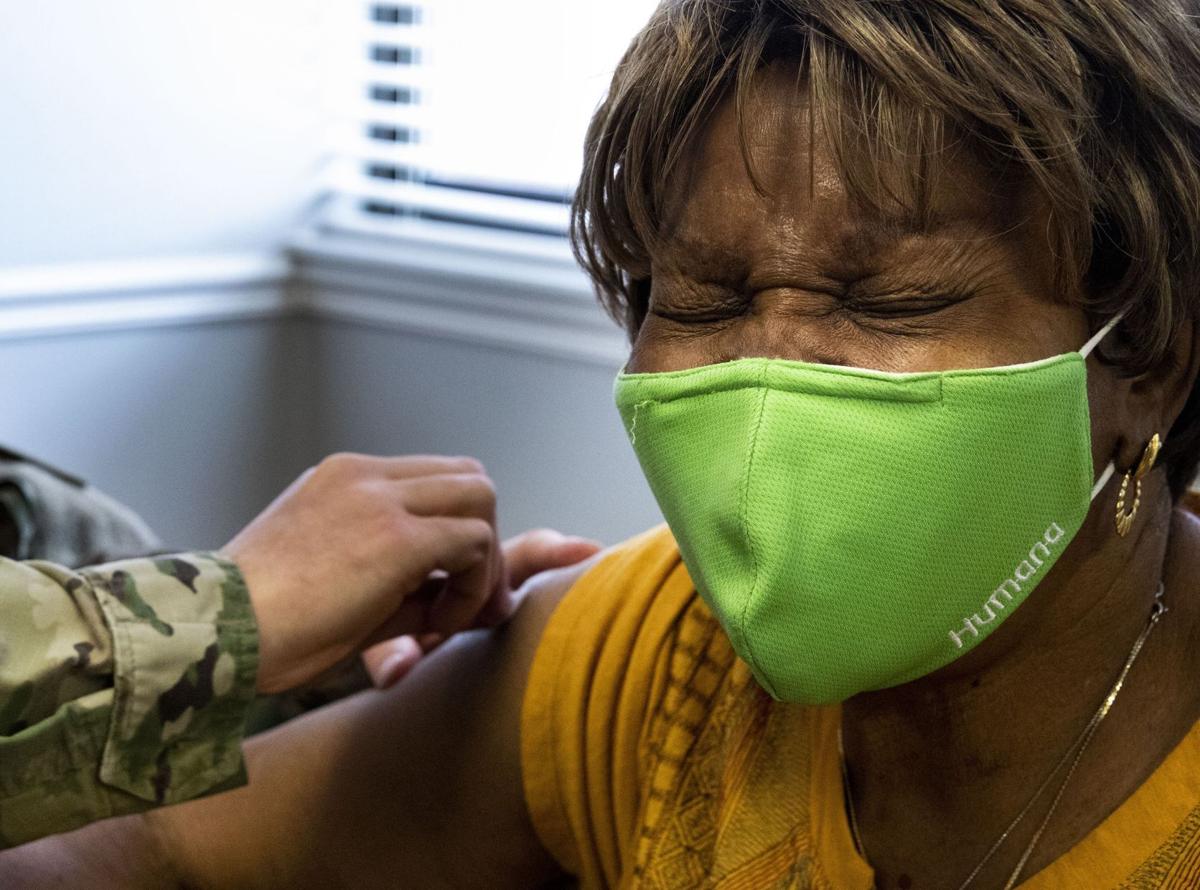 At long last, the federal government is stepping in to make up for the Parson administration's egregious failure to tackle the pandemic by distributing vaccines where they are most urgently needed. At long last, Missourians have more than just hopes and wishes that, perhaps someday soon, they can get their lives back to normal after months of lackluster leadership by Gov. Mike Parson.
Parson's strategy for delivering coronavirus vaccines to Missourians who want them has been a failure, leaving his state's vaccination rates among the worst in the country. Many St. Louisans who have received at least one shot have had to travel hundreds of miles to get it. Meanwhile, doses have gone unused and wasted in rural areas where partisan messaging that downplayed the seriousness of the virus for months has reduced demand for the vaccine.
The Federal Emergency Management Agency announced that it will be opening mass vaccination sites in St. Louis and Gary, Indiana. The St. Louis site, the Dome at America's Center in downtown, will be open seven days a week and will administer as many as 168,000 vaccine doses over eight weeks. The federal effort will help St. Louisans get access to the vaccine — access that had been largely restricted by Parson's critically flawed allocation methods.
At nearly every step along the way, Parson has mishandled this pandemic. He failed to deliver a clear message about the seriousness of the virus. Instead of leading, he chose to follow the Trump administration's politicized messaging and downplaying of mask-wearing. Until recent months, he had left more than a billion dollars in federal aid unspent.
His failure to lead left a void that fell to mayors and county executives to fill. Yet Parson's fellow Republicans in Jefferson City have even introduced bills to restrict local governments' authority to issue lifesaving mandates and restrictions during this health crisis.
The virus has now claimed the lives of close to 9,000 Missourians, according to the U.S. Centers for Disease Control and Prevention. If not for the leadership of local officials, the numbers likely would have been worse. Missouri ranks at the bottom of the national list of vaccination rates, which is why the federal government is intervening.
Parson had the gall to claim to reporters on the day of FEMA's announcement that he played a role in the success of efforts by St. Louis County and the city in stemming the rise of the coronavirus and deploying what limited vaccines local officials had access to.
Missourians should be clear: Parson deserves minimal credit but every bit of the considerable blame for Missouri's disastrous pandemic response. He missed his opportunity to lead. He should stand aside and let the Biden administration provide Missourians the help their governor couldn't — or wouldn't.