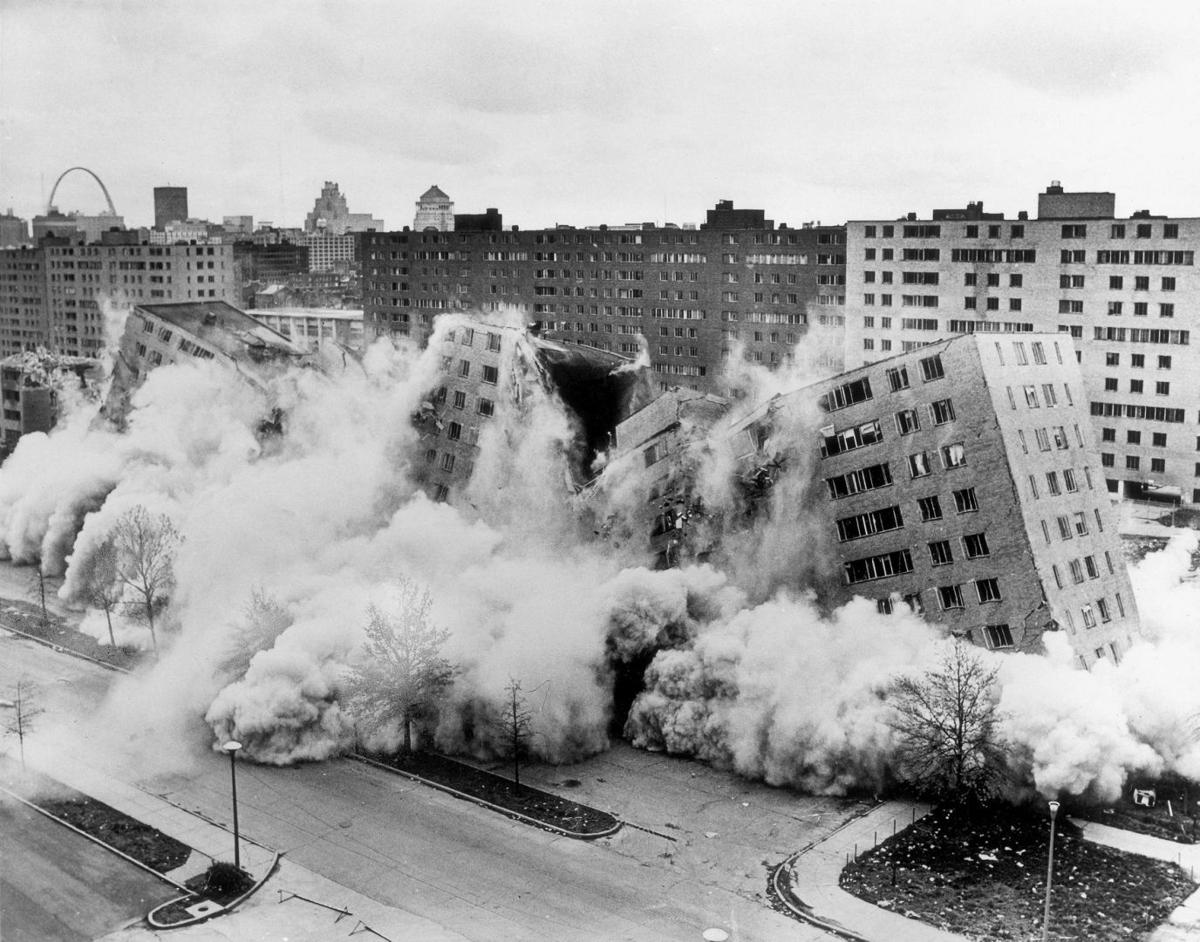 Almost exactly 100 years ago, this editorial page decried the steady abandonment of a sprawling neighborhood northwest of downtown and warned that its decline represented "a dangerously weak point" in the city's stability. It was a prescient observation on the fate of what was, at the time, an economic powerhouse and the fourth-largest city in America.
Our pages specifically mentioned Jefferson and Cass avenues as the focal point of that decline. On June 5, 1916, we suggested: "Reclamation would give it great attractiveness because of its convenience to the central business district. Thousands could find homes there within walking distance of their employment."
The city never adequately addressed the very problems our editorial predecessors warned of — problems that only grew and became more intractable. North St. Louis has resisted decades of efforts to engineer its revival. Sorely lacking were the organic features required to sustain and invigorate a return to health: employment, shops, restaurants and good schools.
Today, St. Louis stands at the cusp of real and, dare we say, permanent change for the better. The catalyst is the decision by the National Geospatial-Intelligence Agency to build a gigantic new western headquarters precisely at the intersection of Jefferson and Cass. The project will cost $1.75 billion and is expected to provide jobs for nearly 15,000 construction workers. Contractual terms require that one-quarter of those jobs be filled by workers from the immediate surrounding communities.
Jobs, housing and opportunity
Last week, developer Paul McKee sat with us to outline the next major step stemming from NGA's decision. His NorthSide Regeneration company, the top private landholder in the area, is teaming with Washington-based residential developer Telesis Corp. and CRG Real Estate Solutions to construct 500 new housing units over the next five years adjacent to the NGA site.
Their goal is to build 3,000 market-rate residential units on NorthSide Regeneration's property, with the AFL-CIO's Housing Investment Trust on track to provide financing.
The combination of two such announcements would be worthy of fireworks displays in just about any American city. But it's particularly worth celebrating in St. Louis, which seems to have been constantly pummeled by bad news in recent years — dismal employment growth, population decline, corporate departures and the loss of its NFL franchise.
McKee has been sitting on 1,500 acres of largely abandoned property that his company has painstakingly acquired in north St. Louis. The inventory includes crumbling houses and unkempt vacant lots.
His assemblage is what enabled the city to offer the 99 contiguous acres required to meet NGA requirements for the winning proposal. But it's the degraded appearance of those properties that has deterred investment and helped frighten away potential new residents. Even with NGA's arrival and new housing, that decaying appearance must go before new residents will consider it viable.
Embracing change
and progress
We hope the entire profile of the area is about the change dramatically, and much closer toward the vision this newspaper outlined back in 1916 of a neighborhood where people could live and recreate within walking distance of their workplaces. Funny how that vision has become the mantra of today's millennials and urban hipsters.
An ongoing concern is what happens to the smattering of residents who currently live within the footprint of McKee's and NGA's planned developments. McKee is adamant: Absolutely no residents will be displaced because of his project. Much complaining and protests have drawn attention to eminent domain and paltry sums paid out by the city for fewer than 30 existing residents required to move off property now being taken over by the NGA.
Considering the $360 million appropriated by the state to demonstrate Missouri's seriousness to NGA officials, it seems that more than ample funding exists to not only make displaced residents whole but also to find them housing nearby so they can remain in the area they call home. If some cherished structures need to be moved to help preserve neighborhood heritage, it's well worth the effort.
We've heard complaints from activists who describe NGA's arrival as a disaster and yet another attempt to erase a historically black neighborhood. The cold fact is that this neighborhood was dying, and absolutely nothing was in the pipeline to save it before the NGA deal came along.
Where zero new jobs existed before, now there will be thousands. Where no new housing had been contemplated for decades, now there will be hundreds or even thousands of new units. Where once there was only steady decay and abandonment, a new community will arise with affordable and market-rate homes, parks, bike trails, shops and restaurants.
This is the best opportunity for a dramatically positive turnaround that St. Louis has witnessed in decades. This newspaper has waited an entire century to herald this moment. For the visionaries making it happen, we offer nothing but thanks and support.