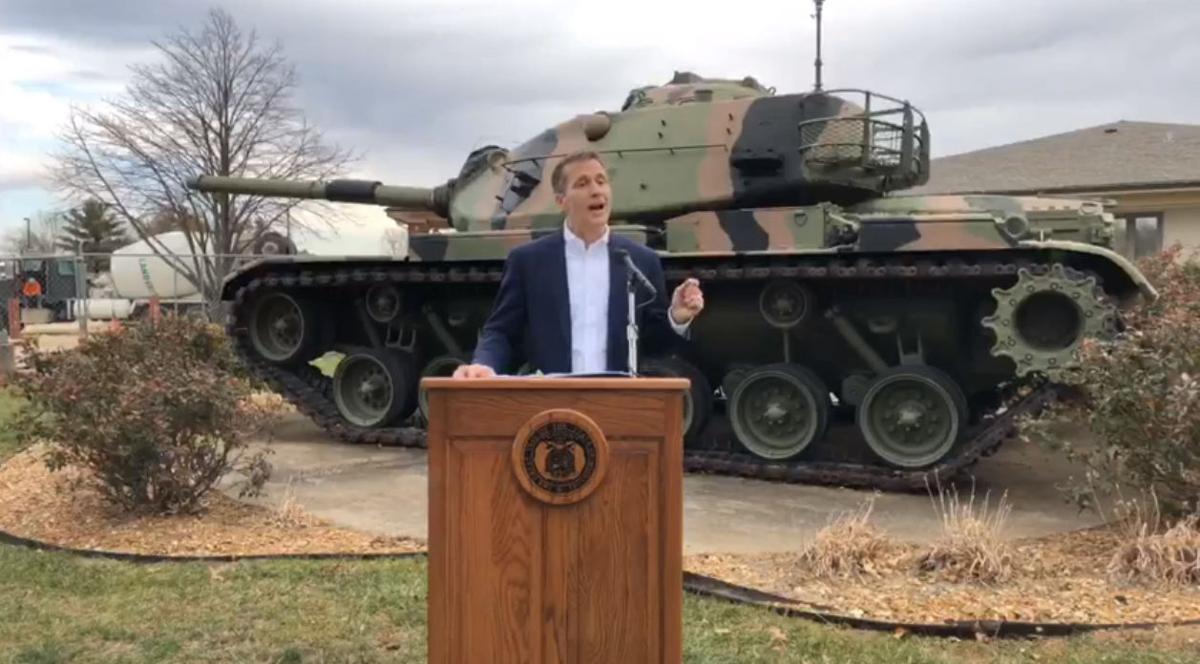 Gov. Eric Greitens has the right goal in mind to protect the safety and welfare of Missouri's veterans by calling for the ouster of Rolando Carter, director of the St. Louis Veterans Home, and Larry Kay, director of the Missouri Veterans Commission. But in an effort to accomplish his goal, Greitens replaced five members of the commission — all former Gov. Jay Nixon's appointees — bypassing procedures mandated by law.
Greitens has known since July that veterans and their families were complaining about mistreatment and inadequate care at the St. Louis Veterans Home. They said that care had declined dangerously since Kay hired Carter a year earlier. The governor said in a statement that a $45,000 independent investigation he ordered to look into complaints prompted his action.
Kay has had a checkered history of leadership at the veterans commission since 2006. A Cole County jury issued a $2.8 million verdict against him for sexual discrimination and harassment of a former employee. This newspaper called for his resignation. So did Sen. Scott Sifton, D-Affton, who was the only commission member to do so.
Greitens' wholesale replacement of a majority on the nine-member board is a heavy-handed tactic, similar to one he used to manipulate the State Board of Education to force the ouster of state Education Commissioner Margie Vandeven. Many less-drastic alternatives were available to get rid of Kay.
Perhaps current commission members would have acted on behalf of veterans if given the chance based on updated investigations. Greitens himself had four previous opportunities to confirm allegations of abuse and neglect at the veterans home, in addition to details provided in a series of reports by the Post-Dispatch's Tony Messenger. The governor only took action after announcing a fifth investigation three weeks ago, which Greitens said found "serious problems" at the home.
His actions Monday followed last week's call by Republican Lt. Gov. Mike Parson and the top Democrat in the Missouri Senate, Gina Walsh, D-Bellefontaine Neighbors, for the removal of Carter and his assistant, Aneeqa Khan. Carter came to the job with a troubled background, including allegations that a resident in an Illinois nursing home where he was the administrator died from medications errors in 2010.
When former state Rep. Rick Stream, R-Kirkwood, and a veterans home volunteer delivered a 48-page report to Greitens in July detailing complaints, he handed the issue to Kay. Greitens then took offense when Missouri's U.S. senators, Republican Roy Blunt and Democrat Claire McCaskill, asked for an investigation of the home and implied that Greitens was ignoring problems.
On Monday, Greitens tried to blame the failures on "big government." The size of government isn't the problem if attentive leaders are doing their jobs. A look at Greitens' travel schedule during this period suggests his attention was elsewhere.