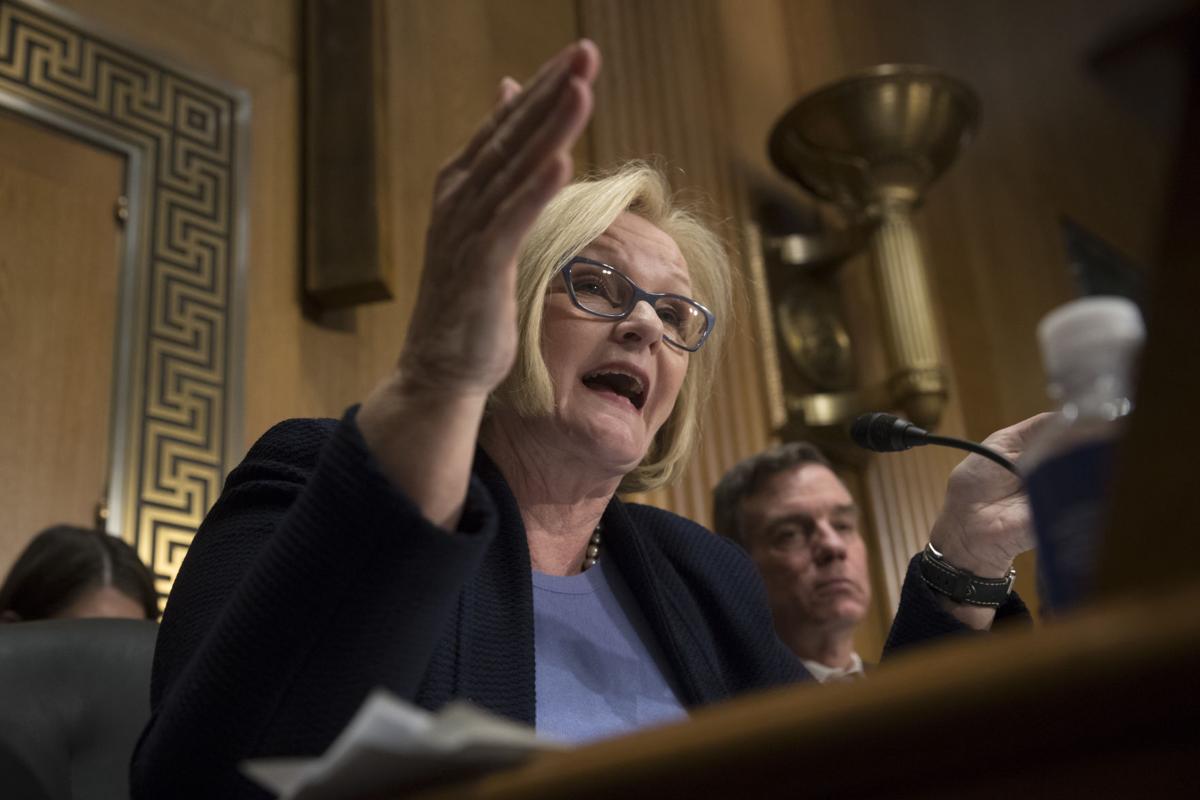 For all of Sen. Josh Hawley's grandstanding about Big Tech censorship of conservative viewpoints, he can actually build on the substantial legacy of his predecessor by going after one website that badly needs legislative intervention: Pornhub. Hawley, Missouri's junior senator, tweeted on Friday, after online publication of an investigative piece by The New York Times' Nicholas Kristof, that he would introduce legislation creating a "federal right to sue" for people victimized by exploitative sites like Pornhub. His lackluster response would accomplish close to nothing against this exploding problem.
If Hawley were truly committed to fight online sexual exploitation, he would follow the example of his Democratic predecessor, Sen. Claire McCaskill, who led both houses of Congress in the battle to take down Backpage. That was an online and print service that profited heavily off prostitution advertisements, including the thinly disguised selling of sexual services of minors. McCaskill's vigorous campaign contributed to the arrest of Backpage's chief executive, Carl Ferrer, who later pleaded guilty to charges of money laundering and conspiracy to facilitate prostitution. A 93-count federal indictment against Backpage principals ultimately forced the company's collapse.
That's what concerted pressure from a U.S. senator, combined with a bipartisan effort in both houses of Congress, can achieve. Once it became clear how popular this issue was, Hawley — then the state's attorney general — chimed in with his own announcement of an investigation of Backpage. It coincided with his decision to challenge McCaskill for her seat.
Kristof devoted months to digging into all the ways children's lives are ruined after videos of them performing sex acts are posted on PornHub. Many attempt suicide. Hawley has devoted months trying to concoct controversy over the removal of blatantly false postings by Republicans from major social media sites.
Instead of helping real people with serious, life-altering problems, Hawley is doing his best to gin up attention to the cause of Josh Hawley.
PornHub serves as a clearinghouse for the worst kinds of smut. Its parent company, Mindgeek, hides behind the Communications Decency Act's Section 230 immunity to evade responsibility for content posted by users. But the company, like Backpage before it, clearly profits from the criminal exploitation of minors, including violent rapes. In other cases, teen girls are victimized after complying when boyfriends ask for naked photos of the girls. The boyfriends then share the photos with friends. The images wind up on Pornhub, where they can be copied and re-posted thousands of times.
Hawley's late engagement is better than nothing. But his idea of proposing a law to let victims sue in federal court presupposes the victims have the financial means and courage to step forward and pursue such action. He misses the bigger point: Such websites are profiting off the criminal sexual exploitation of children. If Hawley truly wants results, he'll have to demonstrate McCaskill-style dedication and leadership.