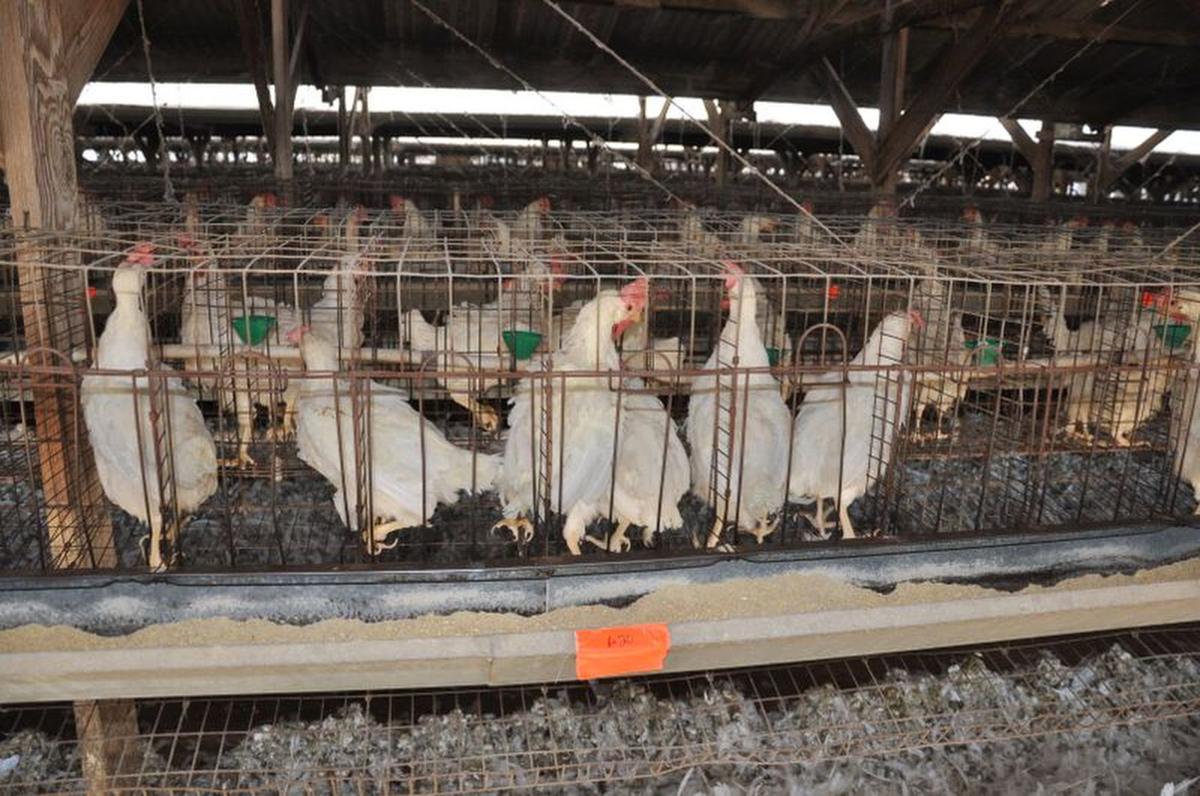 Are the legitimate interests of the people of Missouri being harmed because chickens in California have room to spread their wings?
This question is at the heart of a new challenge in the U.S. Supreme Court brought by Missouri Attorney General Josh Hawley. In May the court declined to take up the matter, but Hawley is going to try again, this time arguing that it's not just Missouri's chicken farmers but the state itself that's being harmed by California regulations.
Hawley, a Republican, is thus continuing the quixotic quest begun in January 2014 by his Democratic predecessor, Chris Koster. In its first year alone, the case cost Missouri $83,711 and the meter has continued running. This time around, Hawley can split the costs among the 12 other states that have joined his case. Aside from the money, is this really where Missouri's top legal minds need to be focusing their energies?
Hawley announced his intentions Monday at the annual meeting of the Missouri Farm Bureau, arguably the state's most powerful lobby. "These regulations are unconstitutional and a clear attempt by big-government proponents to impose job-killing regulations on Missouri," Hawley said. "This discrimination against Missouri farmers will not stand."
In fact, Missouri egg producers don't have to abide by the regulations at all unless they want to sell eggs in California. Most realize that eggs produced by free-range or cage-free chickens are the fastest-growing segment of the market, driven by socially conscious millennial consumers.
In 2008 California voters overwhelmingly approved a ballot measure requiring confined farm animals to have enough room to stand up and move freely in their cages. Chickens must have room to fully extend their wings without touching another bird.
California hens, like those in most other states, had been tightly packed in stacked cages. The floor space for each hen was about the size of three-fourths of a sheet of standard copy paper. California's revised standard gives them the equivalent of a legal-sized sheet. Its legislature also passed a law requiring similar standards from outside producers wanting to sell eggs in the state.
Courts have long held that states can apply their own food-safety regulations. Koster lost his challenge, and a federal appeals court agreed, noting that while egg producers might have suffered economic harm, the state itself hadn't proved damages.
Hawley makes an unusual argument for a member of the conservative Federalist Society, arguing against states' rights by citing the Commerce Clause of the U.S. Constitution as giving Congress exclusive authority to regulate interstate commerce.
Stretching to prove economic harm to Missouri, Hawley claims that because the California law has raised egg prices as much as 5.1 percent, Missouri faces higher egg bills for feeding its prison inmates. For what Koster and Hawley have spent on this lawsuit, you could buy a lot of eggs.