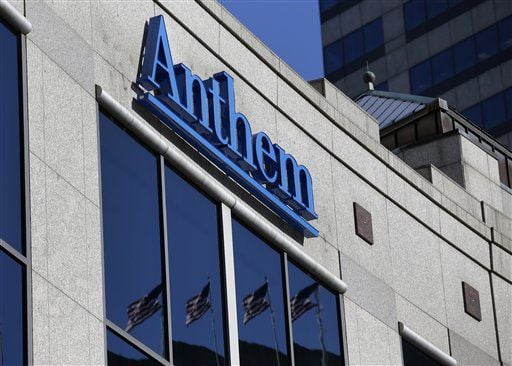 In the past year, the health insurance company Anthem Blue Cross Blue Shield drew attention for stiffing patients in Missouri and other states for seeking emergency care that Anthem later decided wasn't an emergency. It also drew attention for dropping out of the Affordable Care Act insurance marketplace in many places (including most of the St. Louis area) because it wasn't making enough money.
On Sunday, we learned that Anthem refused to cover the full $32,000 bill for a South County boy airlifted to a St. Louis hospital because the helicopter ambulance was "out of network."
Meanwhile, Anthem reported in late January that its fourth-quarter profits for 2017 had increased by 234 percent to $1.2 billion over the fourth quarter of 2016. Part of that was $1.1 billion in savings from the federal tax reform bill. Anthem paid an effective tax rate of 3.1 percent in 2017.
America's second-largest health insurer, with 39 million members, Anthem is making a lot of money and skating on a fair share of taxes. Premiums are higher and benefits are harder to get. Private profits shouldn't be the central concern of the U.S. health care system.
Missouri, Kentucky and Georgia were the first three states where Anthem rolled out more stringent emergency room policies. The idea was to hold down costs by making patients think twice about whether their emergency was really an emergency.
Granted, emergency services are sometimes overused, particularly by uninsured patients who use ERs as doctor's offices. And hospital charges can be outrageous. But the kind of self-diagnosis now required by Anthem has an obvious problem: If people knew they only had indigestion and not a heart attack, they'd stay home and eat Tums.
Critics, including ER physicians, the Missouri Hospital Association and Sen. Claire McCaskill, D-Mo., say Anthem's reliance on discharge codes — a doctor's shorthand summaries once a diagnosis has been made — is a poor measurement.
Anthem amended its policy to say it would always pay under certain conditions — but some Missouri lawmakers say that's not good enough. House Bill 2225 and Senate Bill 928 say an emergency room physician should determine what's an emergency and what's not.
The lawmakers might want to amend their bills so that families like Ben Millheim's don't get surprised at $32,000 charges for a helicopter evacuation. The Post-Dispatch's Samantha Liss reported Sunday that Ben, who is now 8, suffered a fractured skull on a camping trip in 2016 and was airlifted 83 miles to a St. Louis hospital. Anthem and the helicopter company had never decided on what was an appropriate charge so the Millheim family was stuck with the difference.
Such flights are scary enough, and rare enough, that they should be covered in their entirety if a physician advises it. It's obvious that Anthem can afford it.
Views from the editorial board, opinions from guest and national columnists plus the latest letters from our readers.