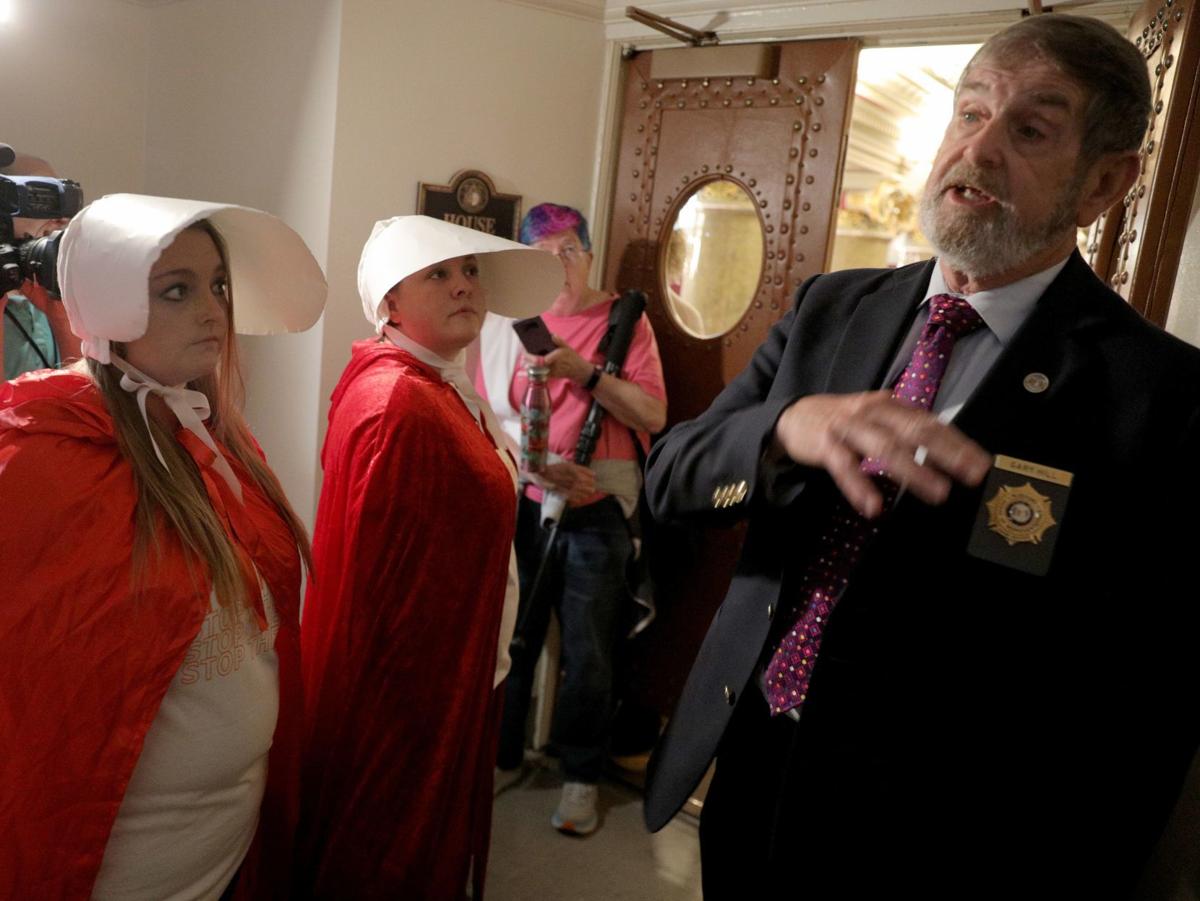 Missouri Gov. Mike Parson is on the march to occupy his current office with an actual stamp of voter approval. The former lieutenant governor inherited the top job from his disgraced predecessor, Gov. Eric Greitens, which means Parson can't claim any popular mandate to stay in the job. All he's got is his 18-month record in office, providing minimal material for his campaign to work with.
Parson's campaign website prominently displays his "top 10" list of accomplishments touting health care access, board and judicial appointments, infrastructure investments, workforce development, ending the Kansas City-area "border war," attention to farmers, job creation and business expansion.
But notably absent from his list is any mention of Parson's crucial role in enacting one of the nation's most onerous laws restricting abortion access. If Parson is so proud of the signature he placed on a draconian anti-abortion bill last May — one that could put doctors in jail and subject women to felony charges for abortion-related offenses after eight weeks of pregnancy — why isn't he trumpeting this success from the rooftops so Missourians can know where he stands?
Enactment of the law drew national headlines. Parson could have vetoed it but, instead, he championed it. Upon signing House Bill 126 on May 24, Parson declared he was "sending a strong signal to the nation that, in Missouri, we stand for life, protect women's health, and advocate for the unborn. All life has value and is worth protecting."
But to find Parson's position on abortion, website visitors must search all the way to the very bottom of the "latest news" page, beneath his endorsement in the state treasurer's race and even below his courageous declaration that he will always stand up for the National Anthem.
His likely Democratic challenger, State Auditor Nicole Galloway, wasted no time expressing her position and continues to do so. She wrote in a Post-Dispatch op-ed on June 3, "By signing House Bill 126, which bans abortions even in the case of rape, incest or human trafficking, Gov. Mike Parson has spoken loud and clear. He wants rapists in Missouri to have more power over their victims. He wants a woman's decisions over her health care to be criminalized. These positions are extreme and cruel."
Some major campaign donors were appalled by Parson's signing decision, which could explain why he's downplaying it. GOP megadonor and Joplin roofing magnate David Humphreys had urged Parson to veto it and had funneled $1 million into a campaign to fight it.
From the looks of the current legislative agenda, GOP lawmakers appear to be following Parson's lead, avoiding any bills during an election year that could draw attention to their controversial record on abortion rights and loosened gun restrictions that helped turn St. Louis streets into a shooting gallery. Folks, that's how the GOP spells courage.