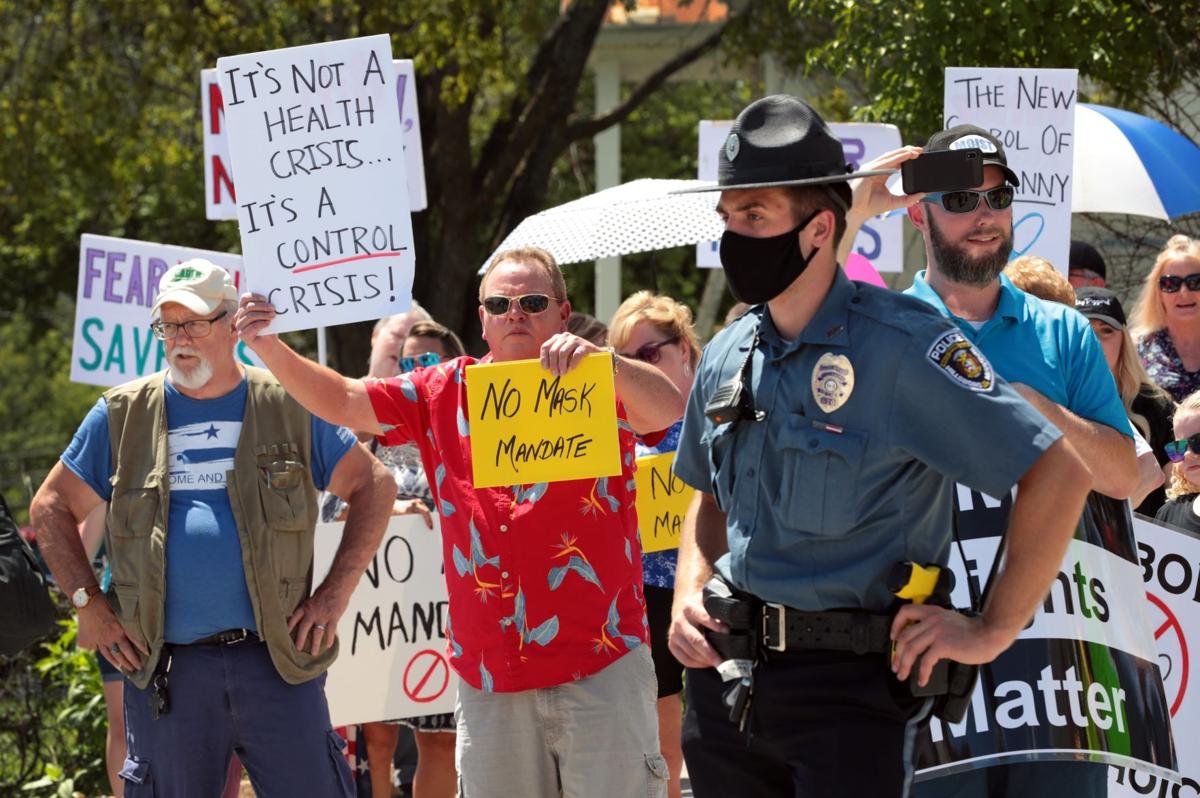 Staunchly Republican Missouri and Democrat-dominated Illinois might sit side by side, but their government coronavirus responses are worlds apart. Missouri's Republican leaders tend to be adamant that drastic measures like mask-wearing mandates are not necessary, while Illinois' Democratic governor has imposed harsh mitigation measures. Yet infection rates are skyrocketing in both states. Who's right?
Logic would suggest that the state with the stronger precautionary measures would be the one with lower infection rates. Logic would suggest that lower infection rates would serve as the cautionary tale for reluctant conservative states, including Missouri, to take the pandemic more seriously. Instead, the rising Illinois numbers are providing justification to Missourians who say that shutdowns and mask mandates don't work and are a job-killing waste of time.
They're wrong. A closer look at the county-by-county infection data in both states reveals some trends that speak more about a general disregard of precautions as the culprit behind the newly skyrocketing rates. Pandemic fatigue is causing apathy to build. Many people are throwing caution to the wind even though their lives depend on taking this threat seriously.
Although urban areas surrounding Chicago, St. Louis and Kansas City are re-entering full crisis mode, with hospitals becoming overwhelmed and emergency rooms turning away patients, the real story is in the more rural parts of both states where precautionary measures are neither being observed nor enforced. In many places, such as Jefferson County, those precautionary measures were openly mocked just a few months ago with protest signs comparing mask mandates to Hitler's Germany.
That was, of course, before the infection numbers engulfed the county in a full-blown health crisis. Jefferson County on Tuesday had an infection rate of 75 per 100,000 population, compared with only 45 per 100,000 for St. Louis city. Across both states, the consistently higher rural infection ratios per 100,000 population tell the story of why the virus numbers are spiraling out of control, whether it's Jasper and Lawrence counties in Missouri or Williamson and Wayne counties in Illinois.
With rural hospitals and clinics ill-equipped to handle urgent-care cases, rural coronavirus victims are flooding hospitals in the very cities that conservatives previously derided as freedom-killers for their precautionary measures.
Other factors are at play, such as the prevalence of meat-packing and chicken-processing plants in rural areas where low-paid workers have been forced to work in unhealthy spaces with inadequate protection and no compensation should they be forced to quarantine. If they keep working to sustain their paychecks, they ensure the virus spreads further into their communities.
The time to take this pandemic seriously, as family members of the deceased can attest, is before the test result comes back positive. Unfortunately, rural America seems to be getting that message far too late to do any good.