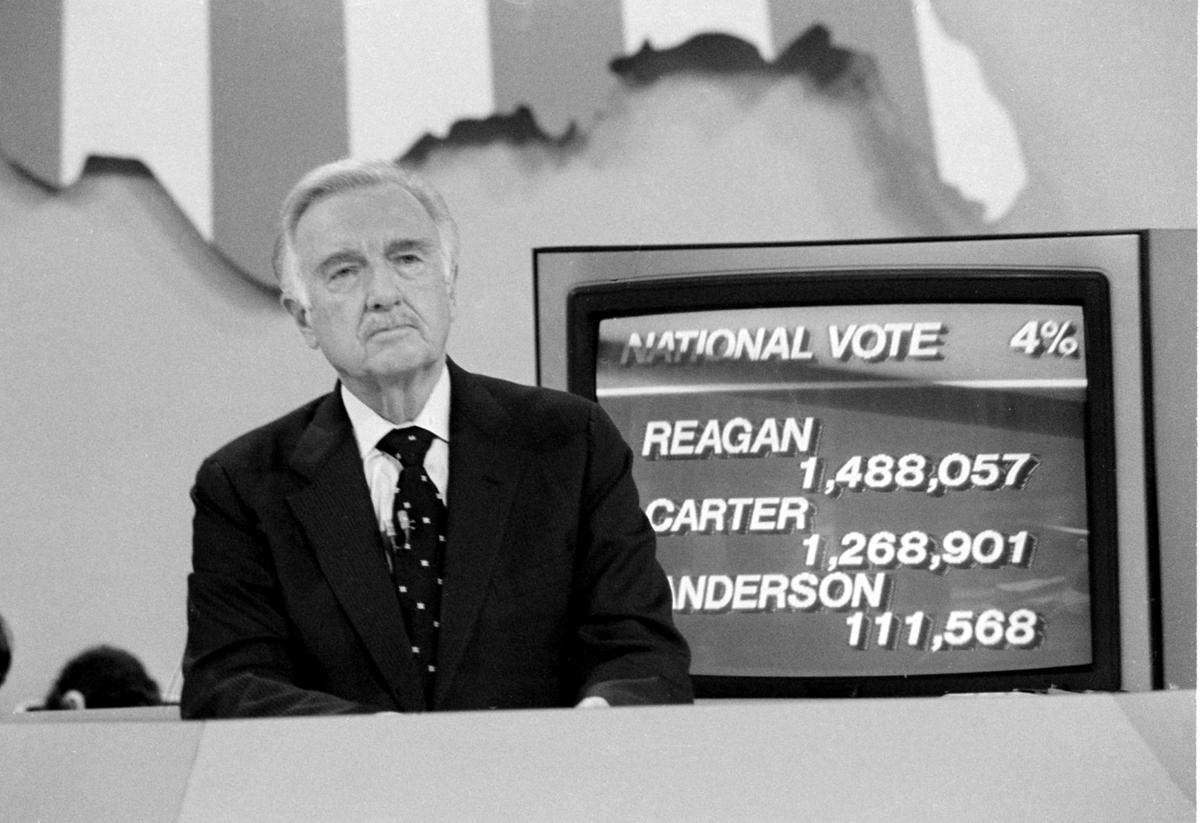 The Republican-controlled Missouri House last week debated separate measures to honor two native Missourians. It voted down the one honoring Walter Cronkite, who was the epitome of sober, unbiased news coverage and one of the greatest television journalists of all time. Then it approved the one honoring radio hatemonger Rush Limbaugh. What a perfect encapsulation of the toxic right-wing radicalism that now reigns in Jefferson City.
Cronkite, a St. Joseph native who died in 2009 at age 92, was more than just an early pioneer of television journalism. Arguably, no one has been as historically respected in the field. It's difficult to imagine in today's splintered media universe, where competing political mindsets bunker with competing news sources that confirm their biases, but Cronkite was, for decades, the voice that all of America trusted. As anchor of CBS Evening News, he earned that trust by evenhandedly guiding Americans through some of the most tumultuous moments of the 20th century: crying with them after President John F. Kennedy's assassination, marveling as American astronauts set foot on the moon, and helping Americans see past the lies of the Vietnam War.
Limbaugh, who died in February at age 70 after a battle with cancer, was as divisive as Cronkite was unifying. A Cape Girardeau native, Limbaugh's brand was to dig at the nation's racial wounds and cultural divisions, landing always on the side of intolerance. While Cronkite was known for his signature sign-off — "that's the way it is," followed by the day's date — Limbaugh was known for calling a college activist a "slut," calling then-13-year-old first daughter Chelsea Clinton "the White House dog," and comparing NFL games to a fight "between the Bloods and the Crips." As a parting gift, he likely contributed to the pandemic's death toll by dismissing the coronavirus as "the common cold."
It's outrageous that the House rejected naming a day in honor of Cronkite while approving one for Limbaugh — outrageous but not surprising. The Legislature's ruling Republicans these days show zero interest in unifying this divided state and view the Democratic enclaves in St. Louis and Kansas City as enemy territory. As with the long, shameful display of Limbaugh's bust in the state Capitol, the Limbaugh Day declaration is less about honoring Limbaugh than about jabbing a thumb in the eye of Missourians who don't buy into the right's radical agenda.
The Limbaugh measure now moves to the Senate, where it may die in end-of-session wrangling but is unlikely to be voted down as a strong message of tolerance and partisan healing — something Missouri could use right now. Unfortunately, there's no indication that Senate Republicans are any more interested in sending such messages than are their House colleagues. To borrow Cronkite's phrase, that's the way it is in Missouri in 2021.