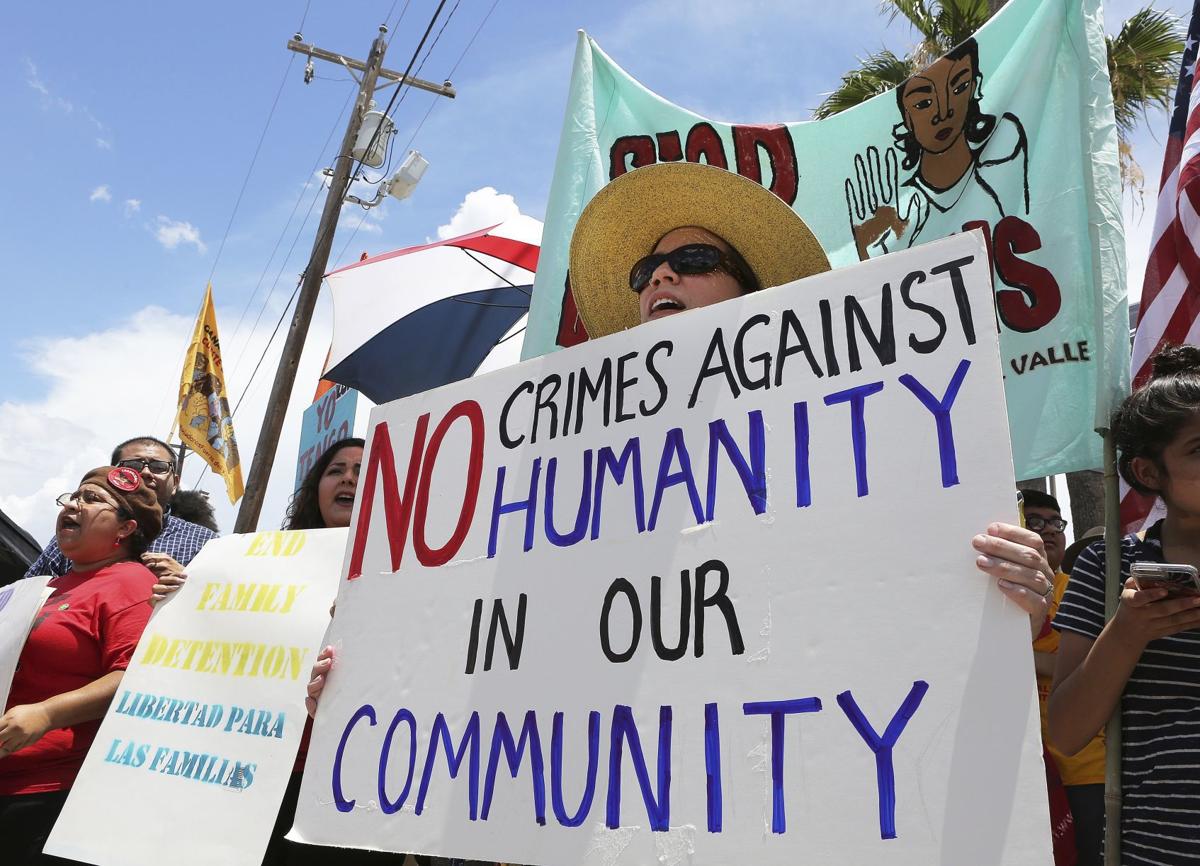 If anyone in the GOP congressional ranks has earned the title of "Trump's weather vane," it is Sen. Roy Blunt of Missouri. No matter how deeply Trump has immersed himself in controversy, Blunt, who chaired Trump's inauguration, has consistently stood by his president. That is, until Monday.
Blunt drew the line at Trump's policy of separating families caught crossing the border illegally. Blunt stated that "separating families does not meet the standard of who we are as a country."
After primary-election defeats last week by GOP candidates who had been critical of Trump, many Republicans are increasingly afraid of a voter backlash if they step out of line with Trump and his base. Blunt demonstrated true leadership by disregarding the risks and taking a stand for what he knows is right and decent.
Administration officials have gone through all kinds of contorted arguments to defend what they're doing at the border. We understand the need for tighter border security. When it comes to demanding that Congress do its job and pass serious immigration-reform legislation, Trump will get no argument from us.
But any American with a beating heart and minimal sense of compassion cannot abide yanking a child from his mother's arms. The administration insists this harsh policy is necessary to deter others from trying to cross illegally. The criticism of Trump isn't about political correctness, as the president asserted Tuesday. It's about simple human decency.
Consider the words of Texas GOP Sen. Ted Cruz, hardly a standard bearer of political correctness: "All Americans are rightly horrified by the images we are seeing on the news, children in tears pulled away from their mothers and fathers. This must stop."
But other politicians, such as Missouri Attorney General Josh Hawley, a GOP Senate candidate, fail to understand the value system that guides most voters. Instead of stating unequivocally that he opposes what Trump is doing, Hawley used the growing controversy in a pitifully weak attack against his likely Democratic opponent, Sen. Claire McCaskill, blaming her personally for the immigration problem.
Unquestioning loyalty to Trump, no matter how wrong he is, makes Hawley look vapid and robotic. His attempts to blame the border crisis on McCaskill make him look naive. Hawley is getting some bad campaign advice if he thinks this will somehow earn him the respect of moderate Missourians.
Administration officials are pressing forward with their desperate effort to defend the indefensible. Trump, like Hawley, tried to divert the discussion Tuesday by tweeting: "Democrats are the problem. They don't care about crime and want illegal immigrants, no matter how bad they may be, to pour into and infest our Country."