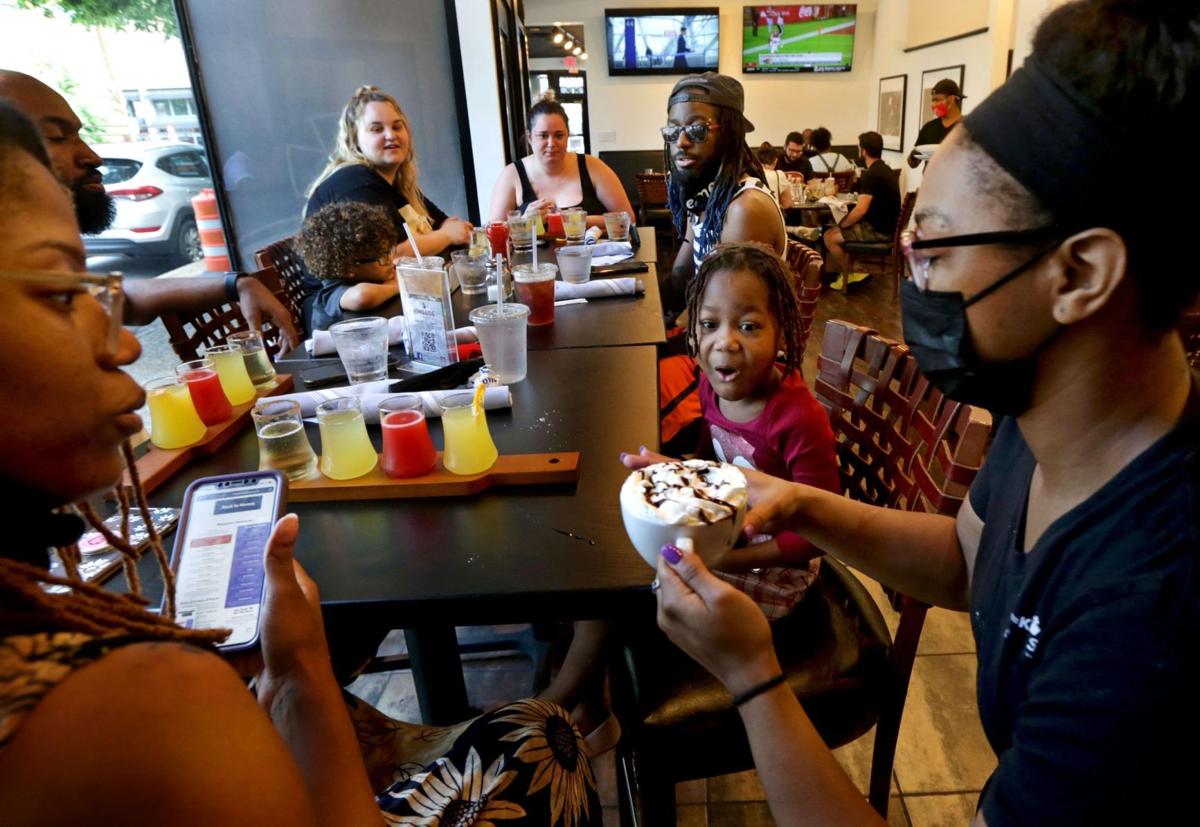 The rationale behind Gov. Mike Parson's plan to halt Missouri's acceptance of federal unemployment infusions isn't entirely off base. His presentation, however, deserves some major tweaks because it seems to disregard the harsh reality faced by thousands of Missourians who still rely on that extra financial boost to cope with pandemic-caused financial stresses.
Parson announced Tuesday that, starting June 12, Missouri would no longer participate in the federal pandemic program that provides $300 a week in federal unemployment in addition to state unemployment benefits. As of April 17, that situation applied to more than 50,000 Missourians. They, along with tens of thousands more on other forms of federal pandemic relief administered through Missouri, will lose those federal benefits under Parson's plan.
Parson said in a statement that such pandemic-related programs have "incentivized people to stay out of the workforce," suggesting that people would rather stay at home and collect unemployment money than work. His delivery came close to echoing former President Ronald Reagan's derisive use of the term "welfare queen" to stigmatize single mothers collecting federal welfare benefits.
Able-bodied Missourians should work, and we believe most want to work. Small businesses like restaurants, bars and retail shops are struggling to find workers. Many have boosted wages to $15 an hour or much higher in an attempt to attract any available labor. Parson may be right to suggest a nudge of discomfort to motivate some people to rejoin the labor force.
That said, he overlooks many situations that might be preventing people from venturing out quite yet. While coronavirus infection numbers have declined significantly from the crisis peaks of November and December, the daily rate remains near the levels of a year ago, when Parson issued a statewide stay-at-home order. The state's major urban centers — St. Louis and Kansas City — have only recently relaxed restrictions on indoor dining. People remain cautious, and with good reason.
Although schools have resumed in-person classes, many districts allow students the option to continue attending classes remotely. That means single parents still must provide supervision that prevents them from returning to the workplace.
And, as Daisy Duarte points out in her Thursday op-ed piece, a lack of paid leave for people forced to stay at home and provide long-term care for an ailing family member is forcing many Missourians to rely on unemployment compensation for survival. Still others who previously worked in low-paying restaurant and retail jobs have used the past year to reassess and find work in other, higher-paying sectors. And not all job vacancies are opening in the same places where people continue to be unemployed.