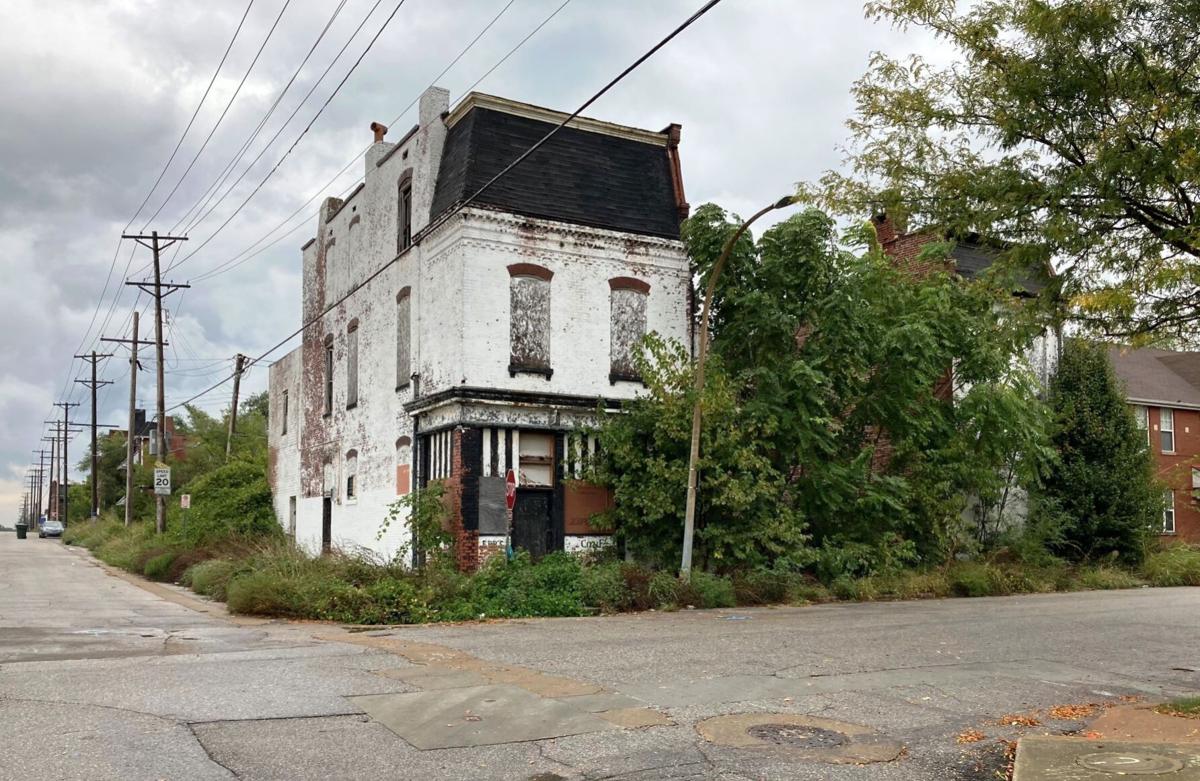 The federal Opportunity Zones program, designed to encourage investment in downtrodden and neglected low-income areas such as north St. Louis, is coming under increased scrutiny amid indications the zones have been turned into just another tax dodge for the wealthy. In other cases, including St. Louis, the main areas targeted for improvement through tax incentives haven't quite seen the desired benefits. Investors in some cases are reaping tax breaks by putting their money into already-thriving areas instead of the ones that really need help.
At last week's GeoInt symposium, Mayor Tishaura Jones tried to drum up investment enthusiasm ahead of the scheduled 2023 opening of the new National Geospatial-Intelligence Agency western headquarters in north St. Louis. She derided what she called "decades of intentional disinvestment in neighborhoods across St. Louis" and lauded the "incredible opportunity to transform our communities with inclusive, community-driven growth," driven by the $1.7 billion NGA project.
Opportunity certainly abounds. But signs of an actual transformation are in precious short supply around the sprawling NGA construction site northeast of Cass and Jefferson Avenues. Along one adjacent street, St. Louis Avenue, stately old houses and yards have been spruced up to present maximum curbside real estate appeal. But a block away, the reality hits hard: street after street of crumbling, abandoned buildings and yards full of overgrown vegetation.
To the south is the new, clinic-sized Homer G. Phillips Hospital, yet another sign of progress as developer Paul McKee takes advantage of $6.42 million in tax incentives. But again, barely a block away, degradation and neglect abound. And the sad irony is that hundreds of those derelict properties are owned by McKee's Northside Regeneration company.
Aside from such isolated examples, the north St. Louis Opportunity Zone shows far more signs of unfulfilled opportunity than actual transformation. A new book on the subject by David Wessel of the Brookings Institution suggests that Opportunity Zone tax breaks have been exercised in many cases not to spur economic growth in targeted areas but instead to help the already rich get richer. One example he cites is an Opportunity Zone in Portland, Oregon, where investors got tax breaks by sinking their money into a downtown Ritz Carlton hotel.
In St. Louis, the city touts the neglected north side as the biggest of its multiple, overlapping Opportunity Zones. But on closer inspection, the vast majority of Opportunity Zone investment is occurring in the Cortex district and downtown.
As if to underscore the communication breakdown and disconnect between actions and intentions, Jones chided the business community on Thursday for the lack of attention to neighborhood revitalization and inclusion of local residents in future development decisions. She neglected to mention the $33 million in pandemic-related federal aid designated by the Board of Aldermen to spur north St. Louis business investment — a measure that Jones herself killed.