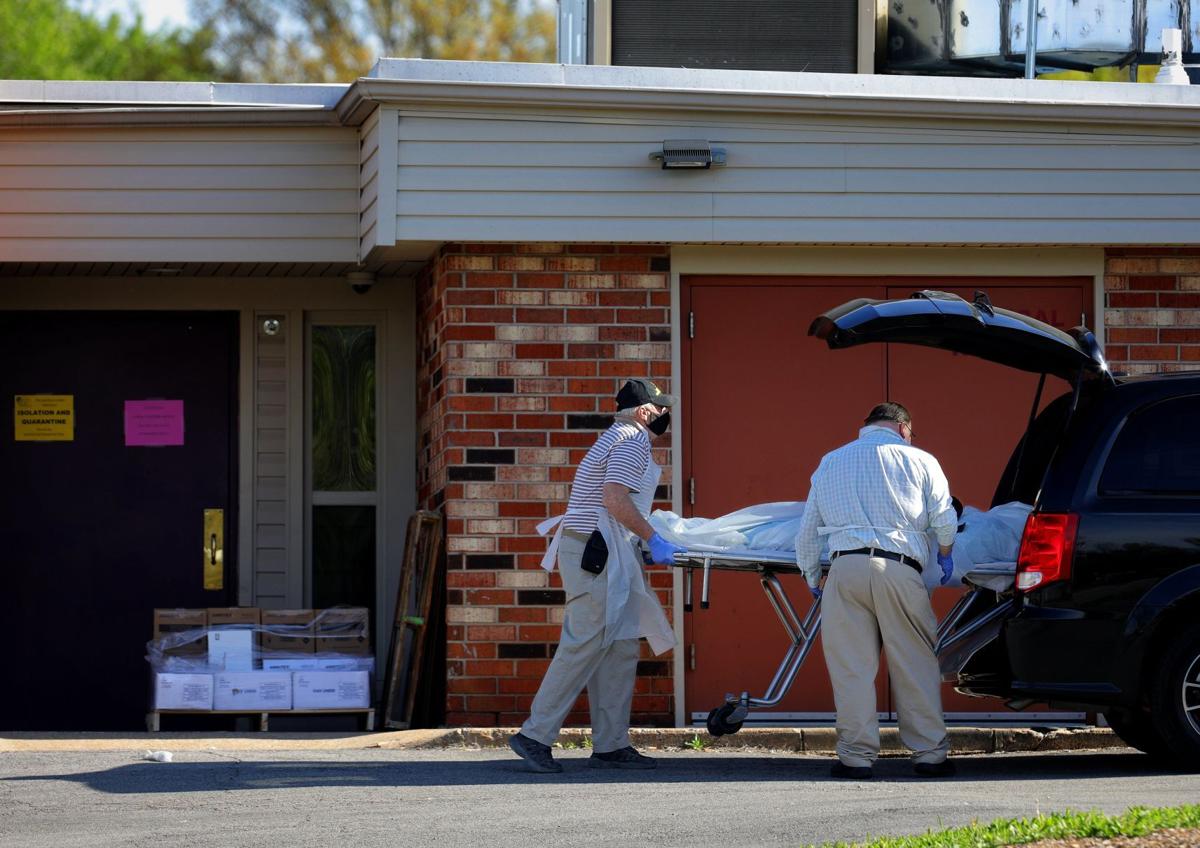 Nationwide coronavirus deaths are now forecast to reach roughly double their current daily number, and new cases could reach 200,000 daily within the next month, according to a government draft report. The reason for these radically higher numbers is singular: the bid by President Donald Trump and governors of 27 states to reopen the economy, even if it means thousands more people will die.
There's no question that Gov. Mike Parson and other state leaders feel immense political pressure to get people back to work. Business owners justifiably are freaking out over the prospect of financial ruin. Employees who still have their jobs know layoffs could be coming. The newly unemployed are entering financial triage mode as they calculate paying for food versus rent versus utility bills.
These are real concerns. The question is whether they outweigh the immense dangers outlined in a new government forecast obtained by both The New York Times and Washington Post. The forecast, which carries the Centers for Disease Control and Prevention logo, blames the reopening for the massive virus casualty toll forecast to start rising around May 14.
For a small handful of states, a cautious reopening makes sense. Missouri isn't one of them. Despite Parson's decision Monday to lift his statewide stay-at-home order, new infections are still on the rise. In fact, Monday marked the largest single-day jump in cases. The curve hasn't flattened.
Perhaps as a way of demonstrating optimism, Parson visited several businesses and a hospital, pointedly choosing not to wear a face mask. "I don't think that it is the government's role to mandate who wears one," he said, adding bizarrely, "It really goes back to your personal responsibility."
It appears that Trump, along with Parson and other leaders pushing this hasty reopening, have made the cold calculation that tens of thousands of preventable deaths are worth the sacrifice to rekindle the economy. Their articulation of the rationale is about as confusing as Parson's "personal responsibility" remark.
For them, the tolls are just numbers. For the rest of us, the number is a daughter, a husband, a grandparent — sacrificed so business owners can restore their profit margins and bored people can entertain themselves with something other than Netflix.
This is entirely the wrong way to weigh reopening versus continuing the shutdown. The only acceptable criteria are a minimum two-week, uninterrupted decline in the rate of new cases coupled with a dramatic rise in testing for people who go back to the workplace. Anything short of that simply means yet another brutal shutdown and an even worse economic contraction when the human toll reaches politically unacceptable levels.