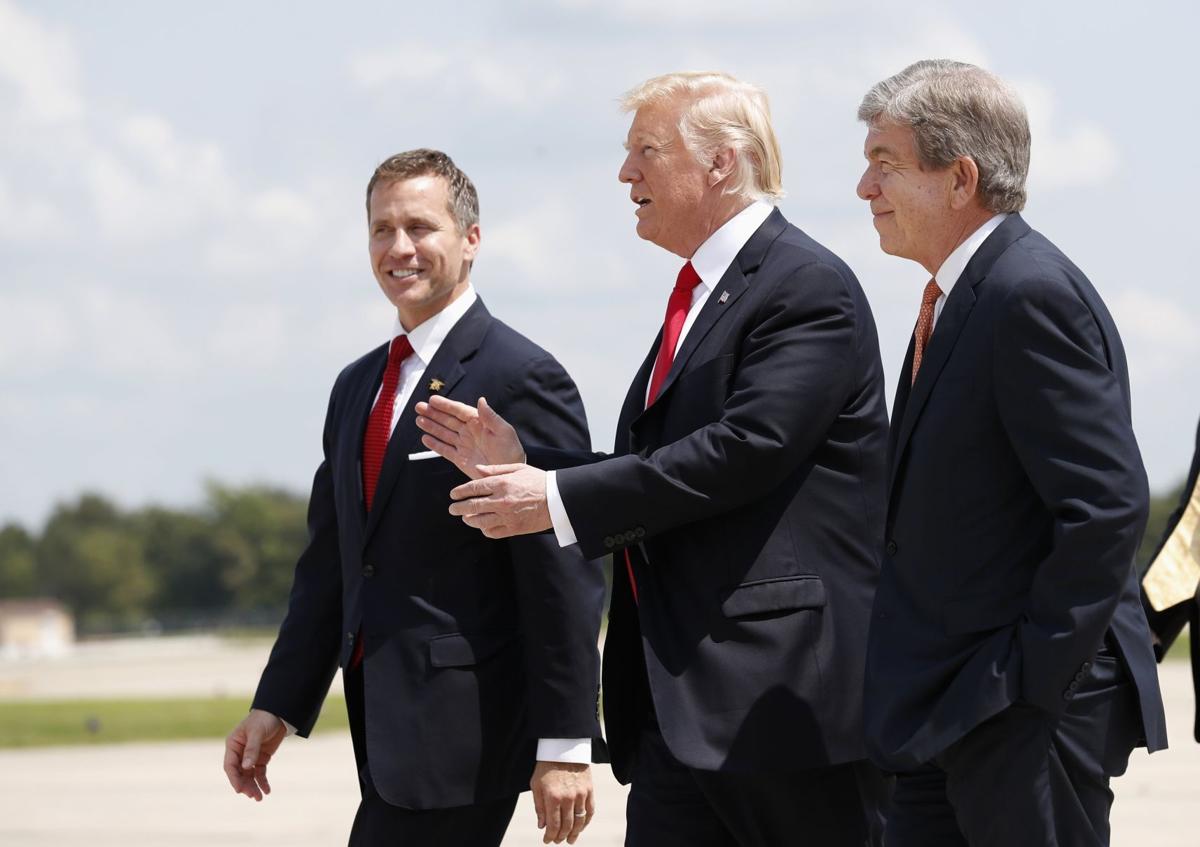 It was less than three years ago that then-Missouri Gov. Eric Greitens resigned in disgrace after being credibly accused of sexual misconduct, physical violence and blackmail by a former lover. There are other reasons as well that Republican voters should recoil from giving Greitens their 2022 nomination to the U.S. Senate — including illegal activity by his campaign operation that resulted in a six-figure fine, an aversion to transparency during his short time in office, and the fact that this former Democrat has now reinvented himself in the mold of the worst, most divisive elements of Trumpism.
It's tempting to say the GOP deserves this anvil around its neck as it seeks to take back the Senate majority, but even the slim chance that Greitens could actually end up back in power is too high a risk, for Missouri and for America. A serious alternative Republican candidate must step forward to derail this train, now.
Greitens was a former Navy SEAL and bestselling author when he burst onto Missouri's political scene in 2016, winning the governor's office with no previous elective experience. His posturing as a reformer belied his aggressive use of dark-money schemes to get around revealing his political donors. These schemes expanded once he was in office, to the point that, barely two months into his term, the Post-Dispatch and The Kansas City Star published a rare joint editorial demanding greater transparency.
Missourians would soon learn that it wasn't just on political ethics that Greitens, a self-styled family man, wasn't what he seemed. In January 2018, Greitens admitted he'd had an extramarital affair with his hairdresser three years earlier. He denied the more damning allegations, eventually made in reluctant legislative testimony by the woman herself: That during sexual trysts, he'd struck her, called her a "whore," demanded oral sex while she was crying, and snapped a photo of her without permission while she was partly undressed and taped to an exercise machine, then threatened to publicize it if she revealed their affair.
Greitens resigned in June 2018 to avoid impeachment and criminal charges, then set out to shore up his right-wing credentials on conservative media. A poll last year showed him with close to one-third support among Missouri Republicans for a potential primary challenge next year against incumbent Sen. Roy Blunt, R-Mo., whom Greitens has criticized for being insufficiently loyal to former President Donald Trump. That's an astounding assessment of a senator whose primary failure has actually been the silent enabling of a president who tried to overthrow democracy.
Blunt's subsequent announcement that he'll retire after this term opened the door to Greitens' announcement Monday that he will seek Republican Senate nomination. He is, so far, the only major name to formally throw in his hat. For the sake of the GOP, the state and the nation, he cannot remain unchallenged.