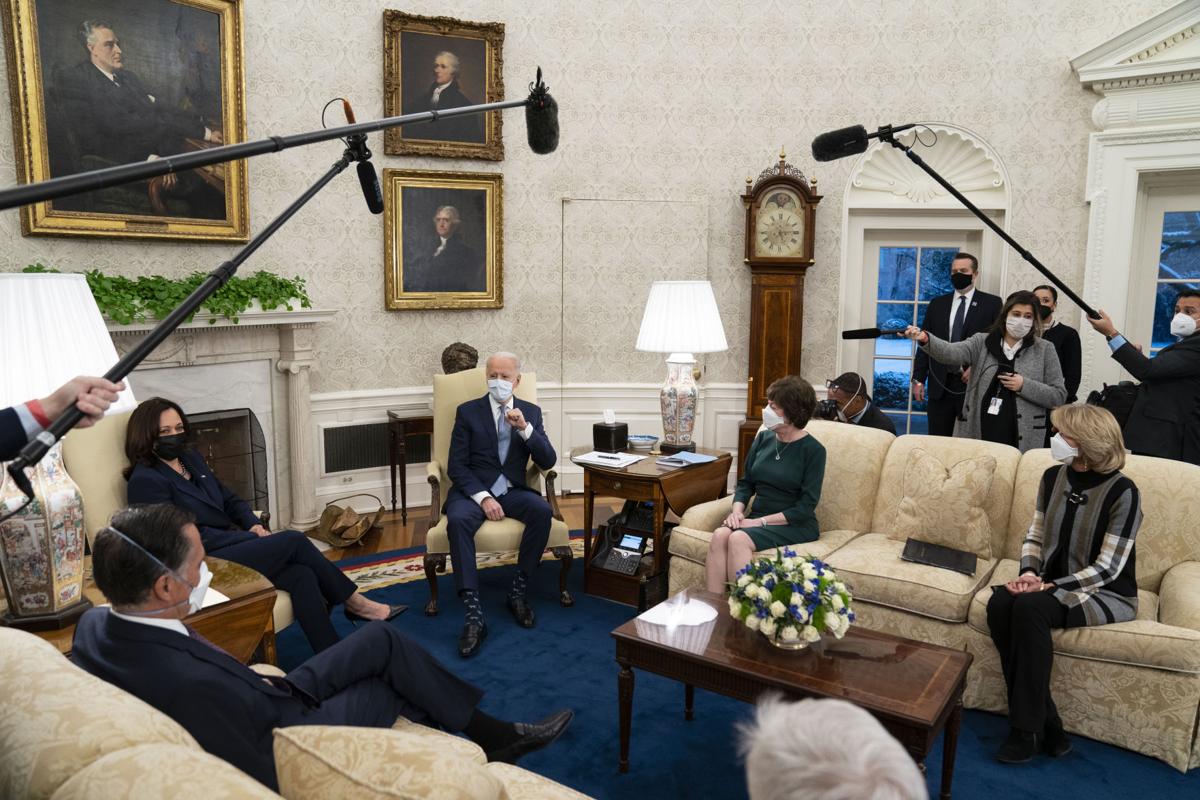 With 100 days now under his belt as president, Joe Biden has fallen short on honoring most of his biggest pledges but nevertheless has chalked up an impressive list of accomplishments. His soft-spoken and, yes, boring leadership style attests to the merits of lowering the political temperature after four years of destructive sniping from former President Donald Trump's White House. Biden is clearly the answer America needed to put itself back on a productive, positive track.
During Trump's first 100 days, and his entire presidency for that matter, his approval rating never topped 48%. Biden has consistently stayed in the 54% approval range. Part of Biden's popularity is rooted in the national vaccination program he inherited from Trump, who deserves credit for the crash program that developed vaccines. But Trump faltered badly when it came to distribution. Biden quickly streamlined procedures to the point where local health officials across the country now worry about having too many doses and not enough arms. He also rammed through another massive, perhaps overly generous stimulus payout to American adults that has kept the economy on a steady upswing.
Biden rejoined the Paris Agreement on global climate change and took steps to reverse Trump's most destructive environmental decrees. While Biden has curtailed deportations and tried to project a more understanding approach toward illegal immigration, he has yet to devise a detention plan that markedly improves on Trump's draconian approach.
It's clear from world leaders' response to the online climate summit last week that American credibility has suffered serious damage. From an outside perspective, America goes from Democratic presidents making big, bold promises to improve the nation's climate record, followed by Republican presidents championing a fossil-fuel future. The summit leaders heard Biden's earnest-sounding pledges to dramatically reduce America's carbon footprint — a 50% reduction by 2030 — but the global skepticism remains profound and justified: Why should they commit to matching Biden's pledges if a Republican might be elected in four years and reverse everything again?
As promised, Biden has restarted efforts to bring Iran's nuclear program back into compliance, but Iranian leaders likewise have cause for skepticism after Trump killed the previous accord. Russian President Vladimir Putin tested Biden's resolve by massing thousands of troops along the border with Ukraine, but the new U.S. president stared him down, and now those troops are being withdrawn.
In Congress, Republican leaders are still recovering from the battering their party's image suffered from the Jan. 6 insurrection. That has clearly worked to Biden's benefit, providing him an opening to collaborate with Republican moderates. But for all of Biden's appeals for bipartisanship, his $2 trillion price tag for infrastructure improvements has landed with a thud on the GOP side.