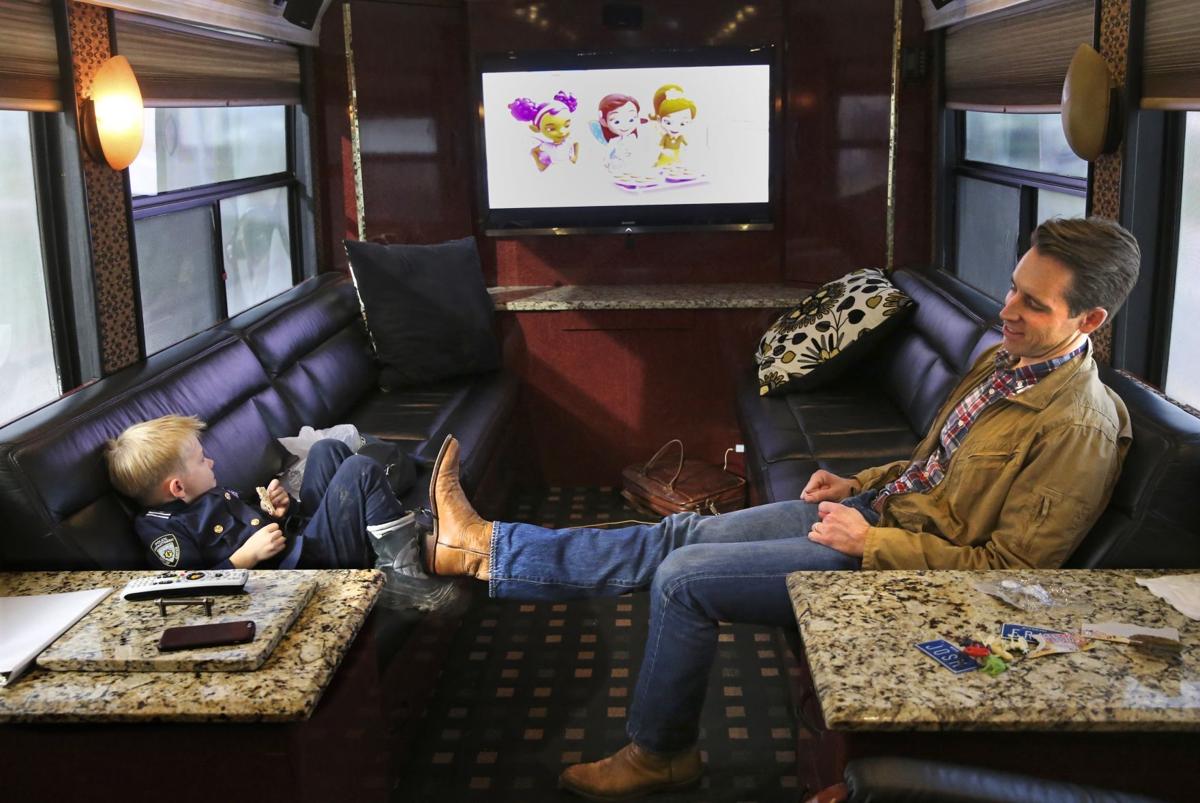 Sen. Josh Hawley firmly established his credentials last week as the most embarrassing politician to represent Missouri since the exposure of a tawdry extramarital affair brought Gov. Eric Greitens down in disgrace. Hawley plans a maneuver on the Senate floor Wednesday to stomp on democracy and throw millions of American votes into the waste bin just to satisfy his selfish political ambitions.
He's the walking definition of a phony, as underscored in 2018 when Hawley, dressed in jeans and a flannel shirt, stepped aboard a hay trailer and tried to disguise himself as a simple country boy, conveniently omitting for his rural audience his Yale and Stanford education and urban prep school pedigree.
This is a man who will say and do anything to advance his personal political agenda. He announced his plans last week to object to the Senate certification of the Electoral College vote awarding the Nov. 3 election victory to Joe Biden. Senate Majority Leader Mitch McConnell effectively disavowed him, and even Missouri Sen. Roy Blunt wouldn't back his junior colleague.
Former Sen. John Danforth, an early backer of Hawley's Senate bid, excoriated Hawley's antics on Monday. "Lending credence to [President Donald]Trump's false claim that the election was stolen is a highly destructive attack on our constitutional government," Danforth said in a statement. "It is the opposite of conservative; it is radical."
But 11 other GOP senators, including Texas Sen. Ted Cruz, now plan to join Hawley. That doesn't add credibility to Hawley's ploy, it only means 11 others are willing to help him put the sheen of legitimacy on a blatantly anti-democratic exercise — a last-ditch bid to steal Biden's well-earned victory and hand it to the election loser.
Georgia is among four swing states that conducted multiple recounts and audits to ensure they got their elections right. Around 60 judges heard challenges to various vote counts and the election process yet uniformly upheld the results. In several cases, judges chastised the plaintiffs for failing to produce any proof of the stolen votes and fraud they alleged. The U.S. Supreme Court rejected the most high-profile challenge without a hearing.
Yet Hawley persists in asserting that this election was illegitimate. Sadly, millions of Americans are buying into his lie. And that's precisely his calculation. Just as Hawley campaigned in 2016 on the lie that he would not be a ladder-climbing politician if Missourians elected him as attorney general, he is lying now about his true intentions: maneuvering for a presidential run in 2024 with an all-too-obvious plan to raise his national profile and cultivate millions of Trump supporters with his election-fraud lie.