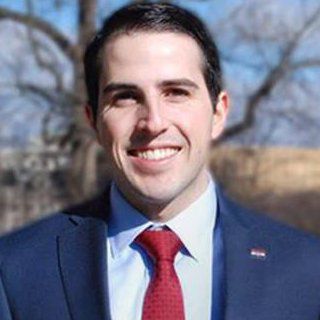 Last April Missouri Auditor Nicole Galloway reported that taxpayers are on the hook for nearly $1 billion in outstanding project costs run up by special taxing districts — money that must be repaid with sales taxes that voters (a) don't directly approve and (b) may not even know are being levied.
That's why lawmakers should approve legislation that will show the boundaries of the state's more than 2,200 special taxing districts on an interactive map. At the very least shoppers should know where the taxes are being levied.
Galloway's audit was just of transportation development districts, which she says engage in questionable practices with little oversight or transparency. Add in the multitude of community improvement districts and tax increment financing districts that have exploded across Missouri in the past 10 years, and it's clear that taxpayers would benefit from a map showing exactly where the districts and boundaries are located.
Rep. Phil Christofanelli, R-St. Peters, sponsor of House Bill 1858, is correct when he says taxpayers should have the opportunity to see how many special districts already exist before they are asked to form more.
The Missouri Department of Revenue is working on such a map. The legislation would require the state to maintain the map. The cost is minimal — about $10,000 to develop the map and make it live on the internet, and about $1,500 a year for maintenance.
Special taxing districts are generally created by local governments or neighborhood groups to fund specific services and improvements, such as additional security patrols and fire protection. TIF districts can divert a portion of sales and property taxes to pay for development costs.
The special taxing districts can push up sales taxes considerably. The East-West Gateway Council of Governments reported in 2016 that there were 158 Community Improvement Districts in the city of St. Louis and in Franklin, Jefferson, St. Charles and St. Louis counties in Missouri.
Almost half are in St. Louis city, a third in St. Louis County and the remainder in the other three counties. Most of the CIDs have a sales tax, and 39 have a property tax or special assessment. Consumers often don't realize they are shopping in a special taxing district unless they see that they're paying sales taxes that can exceed 12 percent.
Making the costs even murkier is that some of the districts are layered on top of one another. Galloway's office recently audited the BaratHaven community improvement district in St. Charles County, which is layered with a transportation development district. Auditors could not find documentation showing that the funding for each district was being used correctly.
Christofanelli's bill would make it easier for citizens, cities and communities to track districts and provide much-needed transparency on how much they are costing taxpayers.