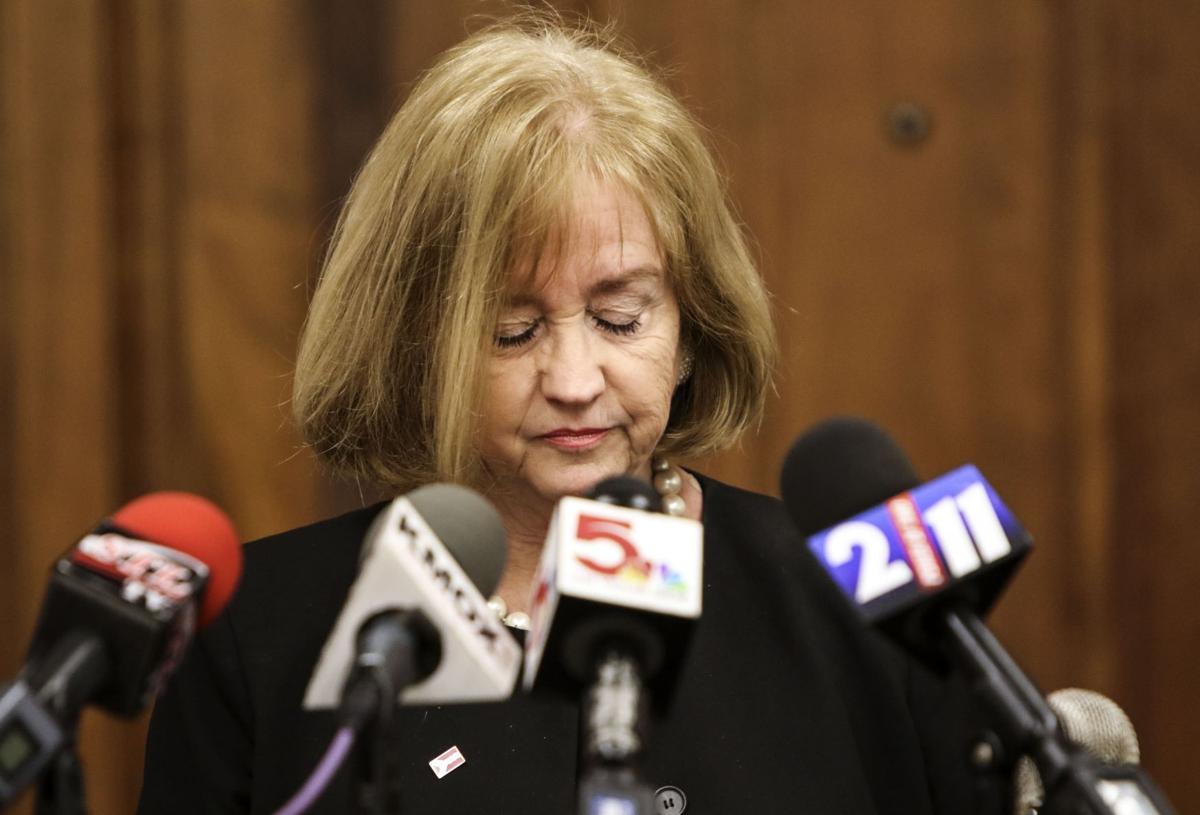 The mayor's job in St. Louis is a thankless and exhausting task. It would have been more surprising if Mayor Lyda Krewson had announced Wednesday that she was seeking a second term instead of her actual announcement that she'll call it quits in April. It's a job that requires boundless energy, imagination and an ego encased in iron to withstand the daily onslaught of criticism.
Yes, this newspaper has joined that onslaught, particularly in the past 15 months as multiple missteps by Krewson whittled away at our support. But she deserves credit for trying. She really did try to address the growing homeless problem in the city. She really did try to chip away at the blight and crime eating away at north St. Louis. But her efforts never quite gained traction, and the pandemic shredded any prospect she had of exploiting her meager successes in a reelection campaign.
The downsides to her job-performance report card also proved too numerous and exploitable by her would-be opponents. Correctly recognizing the need for St. Louis city and county to join forces for the sake of their mutual survival, Krewson hitched her star to the Better Together reunification effort under then-County Executive Steve Stenger's leadership. One big problem: Stenger was a crook, and when he went down in flames, he took Better Together and Krewson with him.
She resurfaced to champion the privatization of St. Louis Lambert International Airport. But the process was mired in secret meetings and suspicious backroom deals favoring wealthy political mega-donor Rex Sinquefield. The effort stunk of impropriety. Krewson ultimately bailed, but the damage to her own reputation was probably irreparable.
Krewson lost any remnant of this newspaper's support when she claimed during the summer 2019 crime spike to have requested 42 county officers to help patrol the city. But she didn't make the request to the county. She made it in a letter to Tom Irwin, a Centene vice president. The letter got tucked away because Irwin correctly recognized that he was not the correct person to handle that weird request.
That said, it's easy — and far too unfair — to blame the mayor for everything wrong in St. Louis. Krewson inherited an out-of-control mess. She kept the lid on the pressure cooker. Street protests that had nothing to do with her leadership nonetheless put her in the crosshairs. Consider that one of the biggest pre-election stories — the gun-waving episode outside the Central West End home of Mark and Patricia McCloskey — was actually the result of protesters taking a wrong turn while trying to get to Krewson's nearby house for reasons that were never quite clear.
St. Louis now awaits a new leader undaunted by the roar of the wood-chipper that has so badly mangled the political fortunes of those who came before.
Views from the editorial board, opinions from guest and national columnists plus the latest letters from our readers.