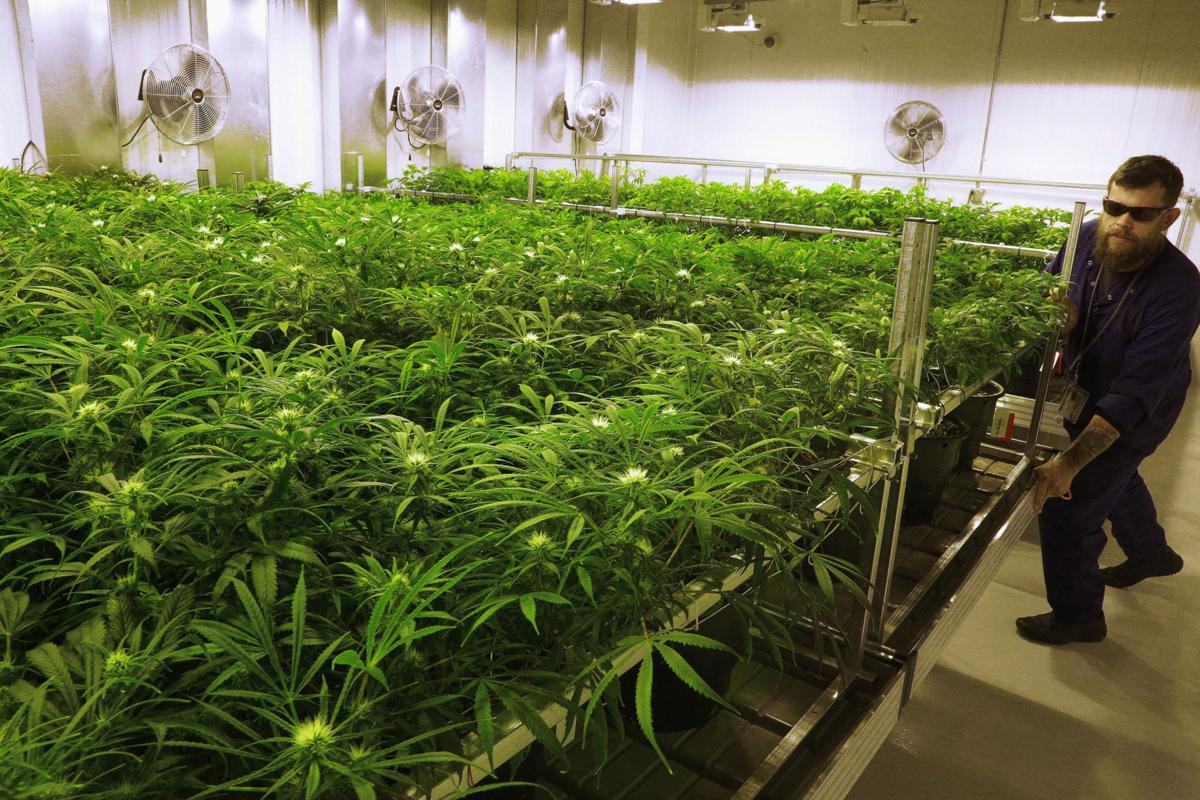 With the Nov. 3 election results, a third of Americans now live in a state where recreational marijuana is legal. But in Missouri, the half-measure of medical-only marijuana remains in place under a bungled distribution system that highlights how much simpler it would be to just throw the market open to full, free-market legalization. Not only would that create desperately needed new tax revenue and easier regulation for the state, it would also add to the growing pressure on the federal government to bring its own marijuana laws into the 21st century. It's time.
The election saw voter approval of recreational marijuana in New Jersey, Arizona, South Dakota and Montana. It brings to 15 the number of states that allow any adult to use it. The list includes Illinois, which legalized it in January and by October had collected more than $100 million in state tax revenue. Some of that Illinois revenue undoubtedly came from the pockets of Missouri residents crossing the river to buy what they can't legally get here.
What is it about free-market commerce and personal freedom that Republicans in the Missouri Legislature don't understand?
Dozens of states, including Missouri, allow marijuana purchases for medical use only, which requires a cumbersome regulatory system to ensure those who are buying it meet the medical qualifications. Since Missouri voters approved medical marijuana in 2018, the state's rollout has been a disaster. Limits on the number of sales licenses available has created a frenzied race to win them, with allegations of favoritism and a flood of legal appeals by rejected applicants. All this so that Missouri's coffers can tap just a fraction of the potential tax revenue that fully legalized pot would bring in with far less trouble.
If Missouri's voters in the near future were to again vote for legalization — this time for all adults, with no medical requirement — the regulatory process would be much easier. And the state's potential tax revenue would skyrocket.
With each new state that legalizes recreational marijuana, the case becomes stronger to reform federal law, which still lists pot as a Schedule 1 controlled substance right up there with heroin and LSD. This has created a contradictory legal environment for sellers, buyers and banks, and has necessitated the bizarre situation of the federal government collecting tax revenue from businesses it deems to be illegal.
The treatment of marijuana as a dangerous drug was always based on cultural biases rather than on any rational standard. It's not unreasonable to counsel caution about allowing more widespread access to any disorienting and potentially habit-forming substance, but marijuana hasn't been shown to be even as dangerous as alcohol or nicotine products. As with those vices, the issue isn't about promoting pot use, but merely acknowledging that it's going to happen regardless. So society might as well ensure it's regulated and reap some fiscal benefits from it.