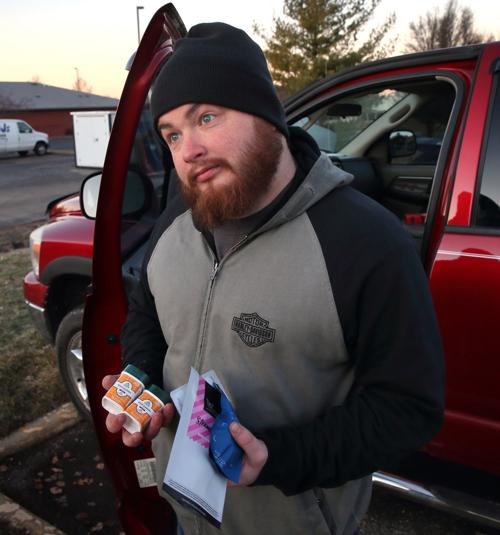 Winning passage of laws legalizing marijuana use in Missouri and Illinois might have been the easy part. For businesses involved in growing and dispensing marijuana, sales are booming but they have yet to figure out what to do with all that cash. Unlike other businesses, they can't just deposit their proceeds in the local bank.
Regardless of how many states like Illinois have legalized recreational marijuana or medical marijuana, as Missouri has done, pot remains a Schedule I illegal drug under federal law. Depositing the proceeds from pot sales into the federally regulated banking system remains illegal, which means sellers and growers have to find creative alternatives. In other words, they must learn how to launder effectively enough to avoid a federal crackdown.
Money laundering conjures all kinds of nefarious images attached to the luxury condominiums and fast boats purchased by drug traffickers during the 1980s cocaine craze. Colombian cartels hired Ivy League financial wizards specifically to help them invest their drug earnings in legitimate enterprises.
Today, federal authorities seem much more relaxed when it comes to marijuana profits that remain within states where sales are legal — as long as they don't overtly enter the federal banking system. Nevertheless, the American Bankers Association warns, "banks potentially face criminal prosecution if they provide financial services to these businesses, their employees or service providers." The result is that a multibillion-dollar legal industry spanning 33 states is forced to operate on a cash-only basis.
Some states have developed informal banking systems where cannabis businesses can make deposits provided they don't reveal the names of the bankers helping them. It's a workaround but not a solution.
For border cities like St. Louis, the risks remain high because any transfer of proceeds from legal recreational sales that cross state lines from Illinois remains prosecutable. If a new cannabis store opens in East St. Louis, the owner is likely to have a hard time finding billboard companies or media outlets to help advertise the business because they would then potentially have to declare the source of that revenue.
In Washington, the House has recognized the growing problems posed by legalization, including the weird requirement that cannabis businesses pay federal taxes on their income even if that income is regarded as illegal under federal law. They have to pay their taxes — totaling $4.7 billion in 2017 — in cash.
The situation is downright silly. In September, the House passed the Safe Banking Act to protect banks and ancillary businesses that do business with legal cannabis operators. But the measure stalled in the Senate.
Conservatives like Missouri GOP Sens. Josh Hawley and Roy Blunt should recognize the chance to expand job-creating entrepreneurship and boost personal freedoms — values their party once stood for — by supporting this bill.