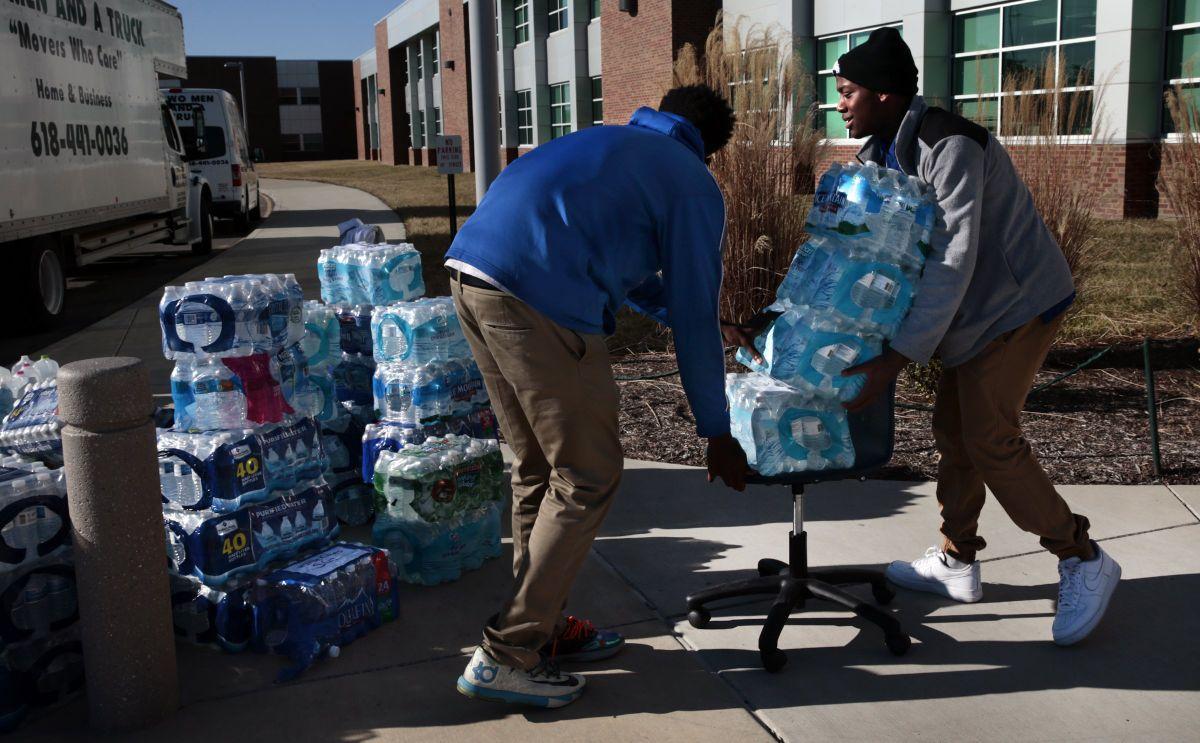 We don't often look to Chicago for guidance on local issues, but St. Louis should follow that city's lead in taking action to ensure water supplies in public schools are not tainted with lead.
The cities developed historically along similar lines, with large populations that prompted construction of scores of schools in the late 1890s and early 1900s, when the installation of lead plumbing wasn't regarded as a health issue. Old plumbing in some schools still might contain significant amounts of lead that can contaminate water.
After the water crisis in Flint, Mich., many U.S. school districts have begun testing to determine whether water supplies are safe, with some results showing high levels of toxicity. There is no safe level of lead in water, and exposure in children can cause irreversible damage.
St. Louis authorities appear not to share the sense of urgency that officials in Chicago and other cities have shown. With about 25,000 students in 74 buildings in St. Louis Public Schools, water supplies must be tested.
This does not mean the drinking water in St. Louis schools is contaminated. The concern is that many of the schools fit the profile of schools in districts where problems have become evident. We urged the school district to test the water two months ago, and officials took no action. The water in one school was tested at a parent's request and no problems were found, officials say. That's where they left it.
Chicago's public school district kicked off a water-testing program after the Chicago Tribune queried officials about water quality and the district realized its monitoring had been lax. Officials should be responding not because of newspaper pressure but because they truly care about the safety of their students.
Last month, water testing began in 28 Chicago schools. After finding contamination in one school's water, the district cut off water to that school and brought in water coolers.
Based on that finding, the district is testing water in 250 city schools, most of which were built before 1986. Chicago is the nation's fourth-largest school system with nearly 400,000 students and more than 600 buildings.
The St. Louis public school district, under control of the state-appointed Special Administrative Board, has spent more than $10 million in the last decade to remediate lead paint in schools. We would expect district officials to have as much concern about the possibility of lead in the water.
No state or federal laws require water testing in schools, and the scope of the problem is unknown. There is movement in Congress to provide money for tests but St. Louis shouldn't wait for that money to become available.
Students and parents need to know that the water in their schools is safe. There is no excuse for inaction.