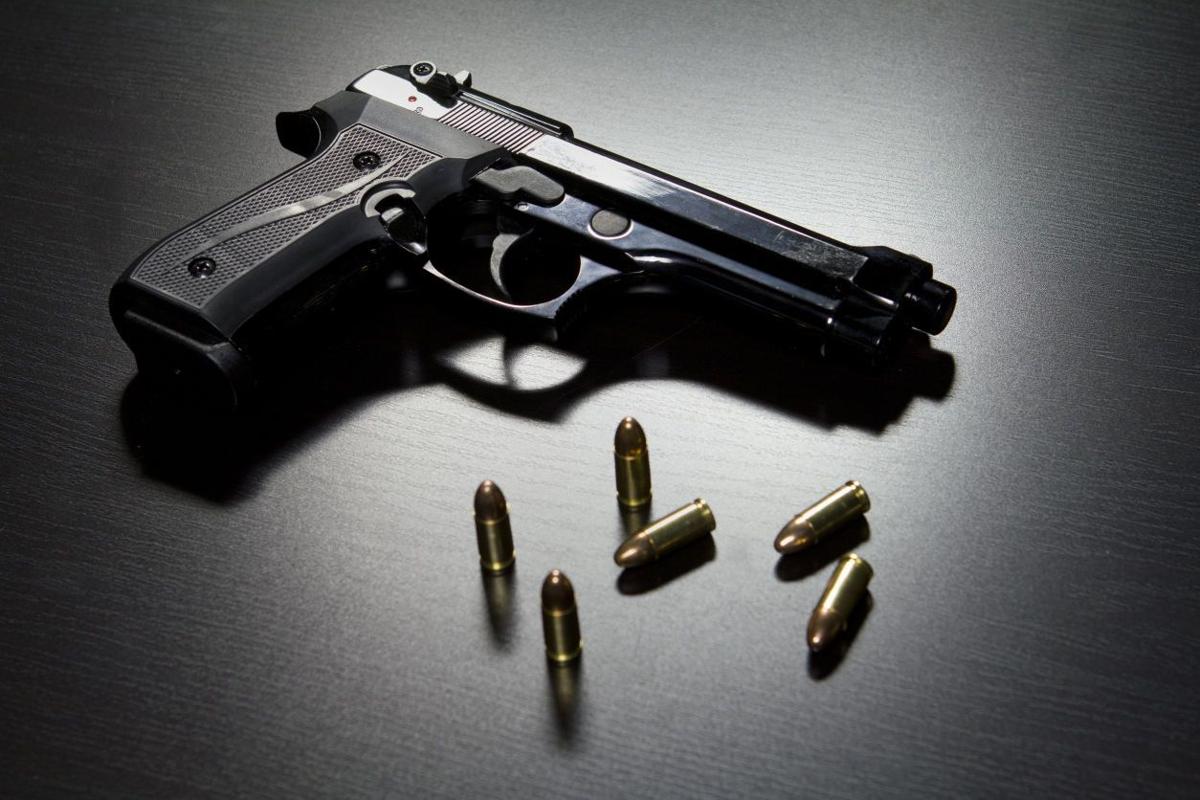 A St. Louis man convicted of a fatal shooting during a holdup recently got just 16 years in prison. Sixteen years, for purposefully ending a life. This after six young men who burst into an apartment in 2016 waving around AK-47s, intending to rob its occupants, walked away with suspended sentences.
Meanwhile, St. Louis police this week are investigating at least a half-dozen recent firearms murders around the city — the latest reminder that people intent on causing harm don't even hesitate to use guns to that end. And really, with sentences like these, why should they?
Since America is currently incapable of agreeing to sensible gun control, let's get behind the one thing everyone might be able to agree upon: a zero-tolerance approach to any crime involving a gun, including mandatory prison any time a firearm is used threateningly.
For years, our city has logged near or more than 200 homicides annually. With just over 300,000 residents, St. Louis ranks near the top nationally for homicide rates. The overwhelming majority are shootings. And those numbers don't even take into account hundreds more instances in which guns are used in non-fatal crimes, often leaving grievous injuries.
This newspaper has long argued for tighter gun restrictions as part of the answer. The current political environment makes that a hard sell. But creating tougher penalties on all gun-related crimes should be an easier one.
Gun-rights advocates have long argued that law-abiding gun owners aren't the problem. So they should have no problem with tougher sentences for anyone who picks up a gun and uses it to commit a crime or make a threat, whether it's actually fired or not.
Others worry that tougher criminal sentencing would disproportionately punish minority offenders from disadvantaged backgrounds. They should consider that the vast majority of gun crime victims are black.
Anyone who threatens another person with a gun outside the realm of self-defense should be looking at significant prison time, period. Yet Missouri law regarding unlawful use of weapons currently makes it a Class E felony — the lightest felony category, with no minimum prison time and a maximum of four years — to brandish a gun "in an angry or threatening manner."
And there's nothing in the law to ensure a gunman will get more than, say, 16 years for stepping onto a porch and fatally shooting someone sitting there minding his own business, as Dion T. Sanders did to Keith Armstrong three days before Christmas in 2016.
The first step to reversing the gun-violence crisis is to regain America's capacity to be shocked. Using a gun in a crime — any crime, in any circumstance, fatal or not — should be shocking. And it should be costly. State legislators who love to wave around the tough-on-crime banner every election should get tough on this one.