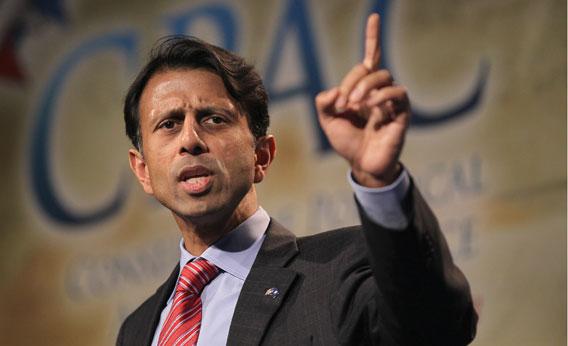 Missouri's state lawmakers are now being out-thought by their counterparts in Louisiana. Given the Bayou State's history, that's distressing.
Louisiana is where politics were defined by Huey "Kingfish" Long. It's where his brother, Gov. Earl Long, observed that voters "don't want good government, they want good entertainment." It's where three-time Gov. Edwin Edwards said of one of his predecessors, "If we don't get Dave Treen out of office, there won't be anything left to steal." It was home to U.S. Rep. William "Icebox" Jefferson, who kept his bribe money in his freezer. In the 10 years ending in 2006, 326 Louisiana public officeholders (including Mr. Edwards) and private citizens were convicted on federal corruption charges.
In 2007, Louisiana voters elected a straight-arrow conservative as governor. Republican Bobby Jindal pushed through broad changes (though courts have stalled some of them) and stabilized the state's finances. He became a rising GOP star, re-elected in 2011 with 66 percent of the vote.
Early this year, Mr. Jindal decided to go all in. He announced a plan to eliminate the state income tax for individuals and corporations along with the corporate franchise tax. To make up for the loss of $4 billion in revenue, he proposed raising the state sales tax rate from 4 percent to 6.25 percent, applying the sales tax more broadly and tripling the 36-cents-a-pack cigarette tax.
It was as if Mr. Jindal had been reading Rex Sinquefield's mail.
Mr. Sinquefield, the millionaire anti-income-tax crusader from St. Louis, proposed something very similar in Missouri two years ago. Once estimates came in that the total sales tax rate in some parts of Missouri could hit at least 15 percent, the Legislature dropped the idea like it was ticking.
To cover his bets, Mr. Sinquefield was spending money in Kansas and Oklahoma. If he could get a neighboring state to drop its income tax, maybe Missouri would go along.
Kansas bit. In January the largest tax cut in state history kicked in. The income tax rate was trimmed and some corporate taxes were eliminated. The penny that was added to the sales tax couldn't offset the loss to state revenues, and deficits are mounting. Nonetheless, Gov. Sam Brownback now wants to cut taxes even further, offsetting the lost revenue with more cuts to education and other state services.
Gullible Republicans in the Missouri Senate were so impressed by the "we're losing jobs to Kansas" canard that they passed Senate Bill 26, which is now awaiting action in the House.
The 6 percent personal income tax rate paid by anyone making more than $9,000 a year would be cut to 5.25 percent. The corporate tax rate would be cut by a similar amount. Small business owners who treat business income as personal income would be able to deduct 50 percent of it. Some of the lost revenue would be recovered by taxing Internet sales by out-of-state companies and raising the 4 percent sales tax by half a percent. All of this would phase in over five years.
Higher sales taxes wouldn't begin to offset the lost income tax revenue. In five years, SB 26 could cost Missouri nearly $1 billion a year. The state's schools, colleges and other services already are severely underfunded.
What Louisiana has recognized is that the supposed benefits of cutting state income taxes are vastly overstated. The impact of service cuts is vastly understated. The effect is that rich people and corporations get richer. Everyone else gets poorer.
That's why Mr. Jindal last week blew retreat. He told his Legislature that he'd heard this message from the public: "Governor, you're moving too fast and we're not sure that your plan is the best way to do it."
When he said "public," he meant everyone from bleeding hearts like the state's clergy and educators to the state's business lobbies. The more people heard about Mr. Jindal's plan, the faster his approval ratings fell. Mr. Brownback is experiencing the same thing in Kansas.
States have obligations to meet. Those with extraordinary revenue sources — oil in Texas, tourism in Florida — can get away without an income tax. People want and deserve decent schools. They want their kids to have a shot at college without crippling debt. Businesses want a 21st century workforce. They don't want social services to be Dickensian. Unlike their legislators, citizens are smart enough to realize that the benefits of cutting or eliminating income taxes are largely theoretical.
Lately, with their monomaniacal focus on guns and goofy obsession with nonexistent problems like Sharia law and United Nations land grabs, Missouri's lawmakers have provided good entertainment. They're not providing good government.
Views from the editorial board, opinions from guest and national columnists plus the latest letters from our readers.