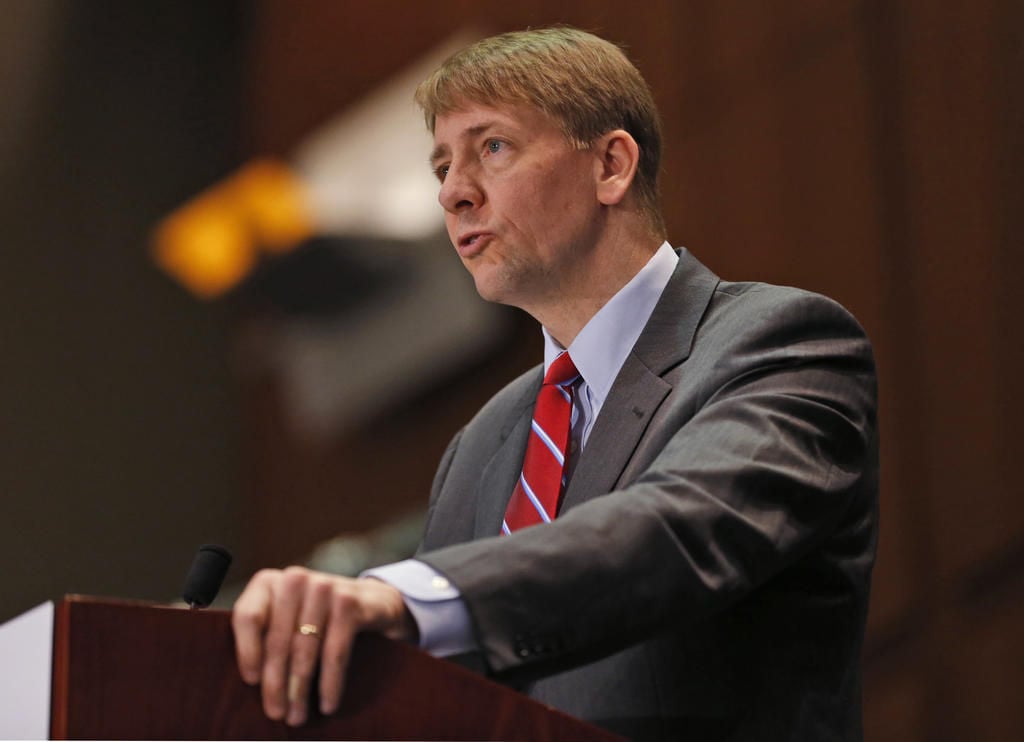 The best security for Americans and their money is provided by the Consumer Financial Protection Bureau, which has returned over $12 billion to more than 29 million citizens cheated in bad financial deals since 2008. That success may be exactly why President Donald Trump is trying to dismantle the agency at the precise time the nation's consumers are most in need of a tough financial watchdog.
And rather than back down from congressional Republican pressure, the CFPB, under the direction of Democrat Richard Cordray, is ramping up. The agency's most recent effort is directed at supporting the right of consumers to group together in court action to fight unfair treatment.
Many consumers don't know when they sign contracts for certain bank accounts, loans and credit cards that they agree to mandatory arbitration clauses preventing them from joining group lawsuits.
After studying mandatory arbitration for five years, the CFPB recently finalized a rule preventing companies from denying groups of consumers the right to go to court. Republicans in Congress are fighting back against the rule at the same time Trump is trying to dismantle the agency. The House passed legislation overturning the CFPB's decision. The Senate has yet to act.
Wells Fargo makes a case for exactly why the protection bureau must remain active and robust, and why Congress should be increasing funding instead of threatening to cut it. If corporations are allowed to write the laws that govern them, consumers will lose every time. In the Wells Fargo example, the bank — the nation's third largest — has promised to pay back customers who the bank forced to buy unnecessary car insurance. In some cases, the extra expense of that insurance ruined their credit ratings.
A bank-commissioned analysis of the auto insurance dealings showed that about 800,000 bank customers bought the unneeded insurance, which covered collision damage. The expense forced 274,000 of them into delinquency and resulted in almost 25,000 wrongful vehicle repossessions. The report estimated the bank owes $73 million to wronged customers.
Wells Fargo failed to notify all customers when the insurance was imposed and violated disclosure requirements on almost 100,000 policies in five states. The bank stopped the practice last September.
The CFPB received complaints about lender-placed insurance on auto loans and collaborated with the Los Angeles City Attorney last year in filing a lawsuit against Wells Fargo for opening about 2 million accounts without customer authorization. That case was settled for $185 million.
Consumers — that is, all of us — should battle attempts to strip away their power to join class-action lawsuits. Corporate and banking interests, which are able to hire the best lawyers and devote massive sums to defend their interests, have their thumbs on the scales in conflicts involving mandatory arbitration. Consumers who band together can force a better balance.