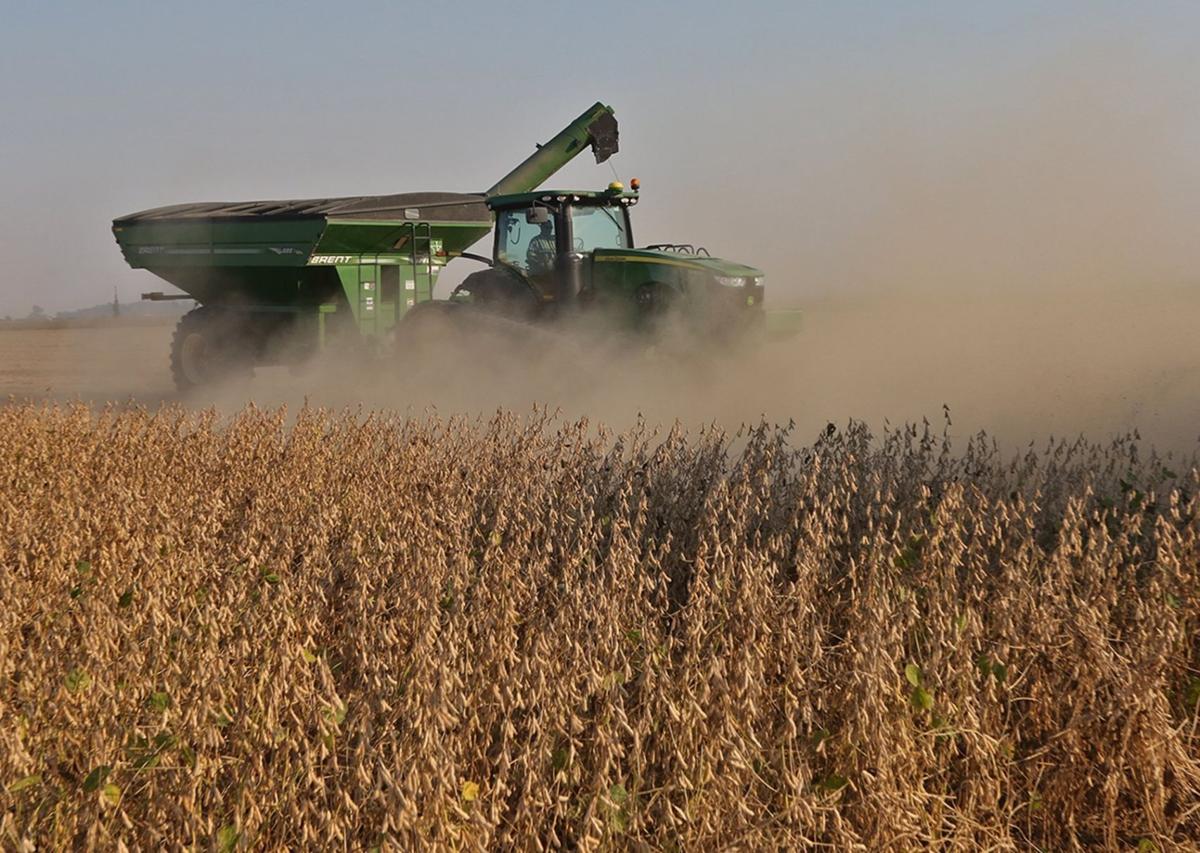 A rebellious movement is gaining traction among farmers that could put them directly at odds with pro-business GOP lawmakers like those who dominate the Missouri Legislature. Farmers are tired of newfangled farm equipment that comes loaded with expensive electronics that the farmers are not permitted to repair when breakdowns occur in the field. They wind up having to take machinery out of commission — very often during crucial planting or harvesting seasons — and then pay heavy repair fees to manufacturers like John Deere.
Major agricultural organizations such as the American Farm Bureau, the National Farmers Union and National Corn Growers are demanding legislation to limit the monopoly hold that farm equipment manufacturers have on software and electronics repairs. Manufacturer John Deere is the main target of their ire because of contractual clauses that require farmers to use only authorized Deere dealers when electronic breakdowns occur.
The restriction means that farmers in urgent need of a software reboot or electronics adjustment cannot go to a nearby local repair person to fix the problem quickly. They must take their machine out of commission, book an appointment with a Deere-authorized repair person, then sit and wait. Sometimes, the expense of a diagnosis and repair can be steep, even if the machinery beyond the software is fully functional.
Some farmers are hacking their equipment anyway, running a serious risk of litigation from one of America's biggest manufacturing behemoths. Speaking to the publication Agri-Pulse, John Deere senior vice president Luke Gakstatter said, "We absolutely support a customer's right to repair equipment. Where we draw the line is we don't support the customer's ability to modify embedded software on equipment."
Missouri is among the states whose legislatures considered right-to-repair bills this year, but the two bills introduced — one sponsored by a House Republican and the other by a Democrat — went nowhere. Is it possible that Missouri lawmakers don't take farmers' concerns seriously? Or does the money John Deere donates lopsidedly to Missouri and Illinois Republican lawmakers speak more loudly?
Also at issue for farmers is a key tax credit that benefited corn and soybean producers, which the Legislature allowed to expire without being renewed this session. Even the conservative Missouri Farm Bureau took issue with lawmakers' inaction, and calls are being made for a special session to address it.
Missouri farmers have long been unshakable supporters of the Republican Party. But they aren't any different from other voters when it comes to pocketbook issues. Lawmakers who ignore farmers' financial needs and ability to do their work could well find themselves out of a job if a political challenger promises greater attentiveness to farmers' needs. If Missouri Democrats are looking for a wedge issue to win farmers' hearts, right to repair and tax credits seem ripe for exploitation.