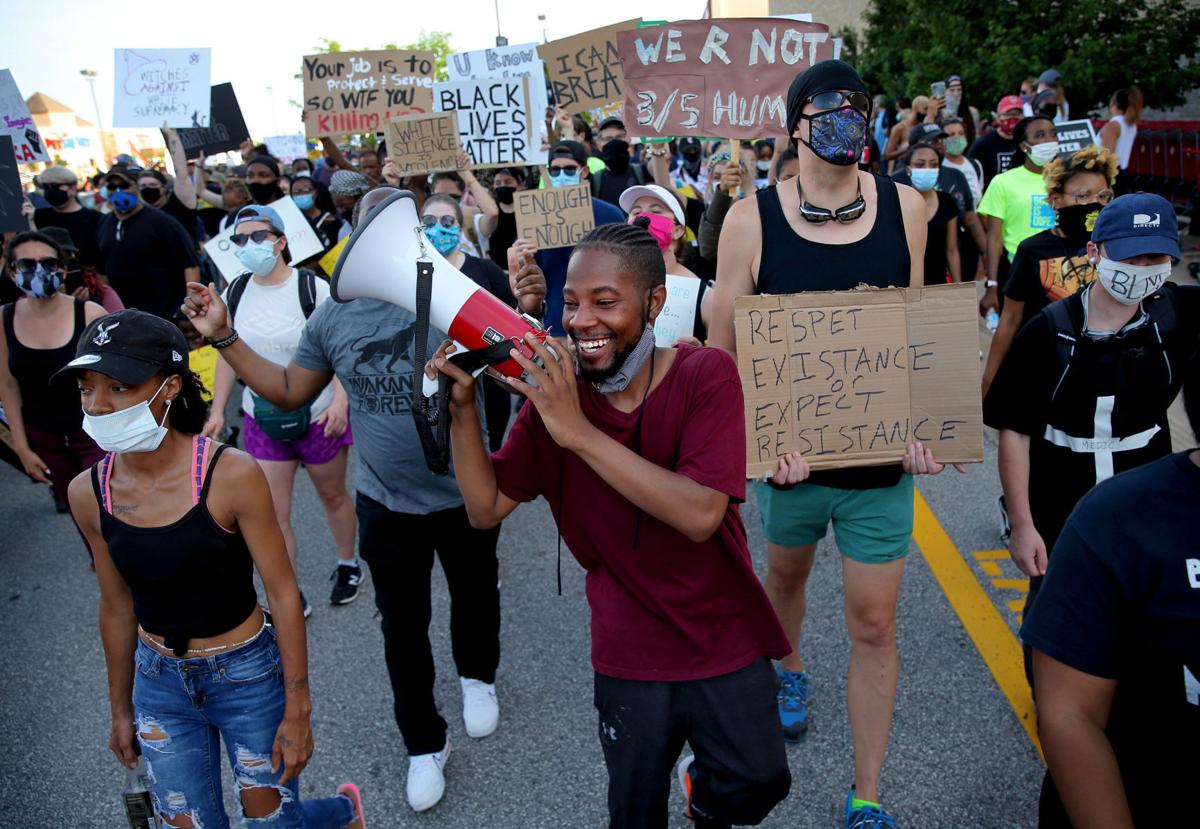 A Missouri lawmaker proposes giving a green light to motorists to run down protesters, as one of the racists of Charlottesville, Virginia, did in 2018, killing a young woman. The same measure would clear the way for vigilantes to open fire on protesters without fear of prosecution if they can argue that their property boundaries were breached — an apparent homage to Mark and Patricia McCloskey, the gun-toting couple whose dangerous front-yard antics last year opened St. Louis to national ridicule.
Could state Sen. Rick Brattin possibly have chosen two worse behavioral examples to protect in legislation? Brattin, R-Harrisonville, is pursuing this nonsense even as serious reform legislation proposed by Democrats faces an uphill climb. The Missouri public may soon get a clear demonstration of where the GOP-controlled Legislature's priorities lie: confronting police brutality, or confronting those who protest it.
Last year's nationwide protests over the police killing of George Floyd in Minneapolis were overwhelmingly peaceful, but right-wing ideologues like Brattin continue to push the Trumpian lie that such protests are the real law-and-order problem. Brattin's bill is the very definition of bad legislation. Much of what it addresses, like vandalism and trespassing, is already illegal, so it's largely an exercise in rage-stoking for the right. What new ground it would break includes constitutionally questionable infringements on the First Amendment right of peaceable assembly.
For example, the bill would define as harassment "any act with the purpose to cause emotional distress to another person." Another provision would deny unemployment benefits to anyone convicted of "unlawful assembly," a catch-all charge that is routinely used by police to arrest peaceful protesters today — just as it was in Martin Luther King Jr.'s time.
The provision providing liability protection for drivers who hit protesters who block traffic is especially offensive in light of the 2018 death of anti-racism protester Heather Heyer, killed in Charlottesville when white supremacist James Alex Fields Jr. plowed his car into a group of protesters. Brattin's bill specifies that to qualify for protection, the driver must have been "exercising due care," an exceedingly vague standard.
The provision allowing property owners to use deadly force against any protester who even "attempts to unlawfully enter private property" is similarly open to interpretation. Does that include protesters who basically just enter a private street or step on someone's grass as they walk by a property owner's home? That's what the McCloskeys alleged as the offense that prompted them to start waving their guns around.
As the Post-Dispatch's Kurt Erickson reports, separate legislation by Sen. Brian Williams, D-University City, would ban police chokeholds and address other timely issues regarding police violence. Unlike Brattin's bill, this one confronts an actual problem in society today. Polls show Americans increasingly understand the difference. We'll know soon if Missouri legislators do as well.