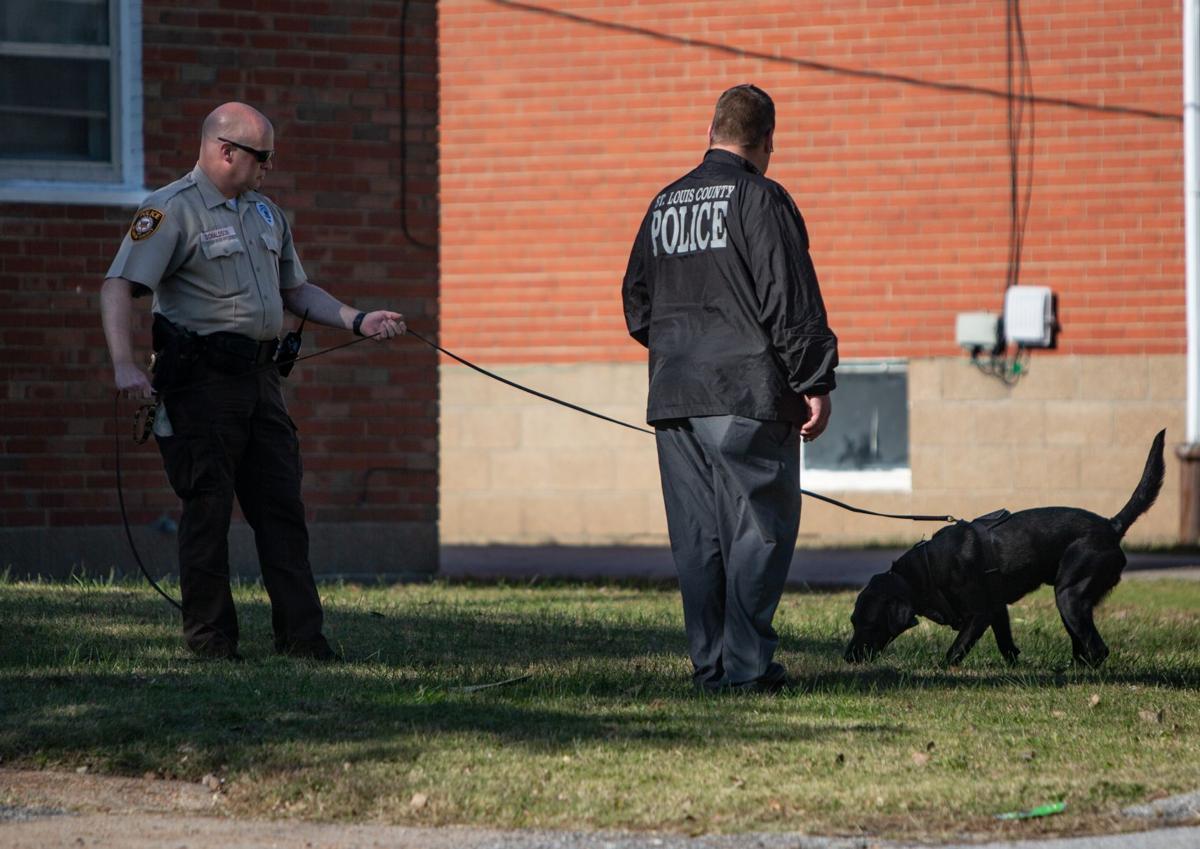 For the second time in three years, a Republican Missouri lawmaker has attempted to make assault on police dogs a felony, punishable by up to 10 years in prison. There's a good chance this bill will go nowhere, but its mere existence speaks volumes about some lawmakers' tone-deafness to the symbolism attached to police dogs in confrontational situations, especially with Blacks.
At a time when police departments should be actively working to deescalate tensions and repair relationship with the minority communities they patrol, state Rep. Nick Schroer's withdrawn legislation, Amendment 2 to House Bill 59, would have done the opposite.
There is a long, tragic history of dogs being used as instruments of violence against minorities in this country. A recent investigation entitled "Mauled: When police dogs bite," produced in a partnership with The Marshall Project, detailed how little accountability occurs when these animals inflict injuries. Those on the receiving end, Schroer seems to think, should just take it.
An examination of records from police departments including Ferguson and the Los Angeles County Sheriff's Department found that dogs bit nonwhite people almost exclusively. And these bites, according to the report's findings, can be "more like shark attacks than nips from a family pet." In one of the more gruesome accounts, in Indiana, a police dog chewed on a man's neck for 30 seconds, puncturing his trachea and slicing his carotid artery. In Arizona, a police dog ripped off a man's face. In California, a police dog took off a man's testicle.
In July 2018, Joseph Lee Pettaway, a 51-year-old Black man in Montgomery, Alabama, bled to death after a police dog bit into his groin and wouldn't let go for nearly two minutes. Police had suspected Pettaway of burglary, but it turned out he was in his family's home with permission.
Contrary to their portrayal and public image, these dogs are no substitute for well-trained human police officers. Although training experts say the animals should release a person after an officer's verbal command, investigators found dozens of cases where handlers had to "yank dogs off, hit them on the head, choke them or use shock collars" in order to stop their attacks on suspects.
It is unconscionable to require under state law that any suspect refrain from basic self-defense under such circumstances, punishable by 10 years in jail. And given the gross racial disparity in the violent use of these animals, passage of Schroer's bill would be exactly as Rep. Shamed Dogan, the only Black Republican in the Legislature, said: "A huge step backwards."
Schroer is likely using the bill to get attention from Trumpian extremists. But serious legislators are right to continue to reject his proposal, which does nothing to make Missourians safer and only serves to make policing more difficult by worsening divisions and raising the stakes of police encounters.