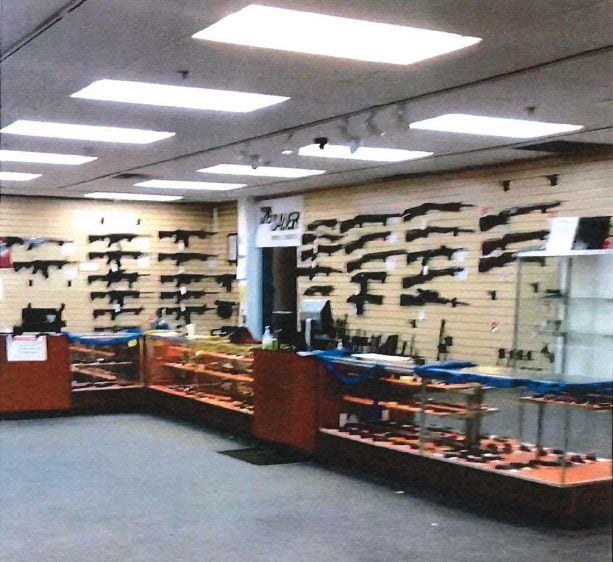 Republicans in the Missouri Legislature are once again trying to invalidate federal gun-control laws within the state, a radically unconstitutional proposition and a slap in the face to the victims of gun violence in St. Louis. The GOP's plan would put local police forces in danger of expensive court judgments for merely enforcing the law, while thwarting local-federal anti-crime coordination. Also, it's blatantly illegal.
The last time this nonsense got out of the Legislature, a Democratic governor vetoed it. Republican Gov. Mike Parson should signal, immediately, that it will face the same fate if lawmakers approve this lunacy again.
The House on Wednesday gave preliminary approval to the measure, which declares that Missouri is "firmly resolved to support and defend the Constitution of the United States" — then calls for openly violating that Constitution by claiming the state can simply ignore any federal firearms laws it doesn't like.
To be clear: The Constitution's Supremacy Clause mandates unambiguously that federal law is the "supreme law of the land," superseding state or local regulations.
That principle was tested and confirmed by the Civil War. There is nothing about this legislation that's remotely constitutional. It also happens to be astoundingly wrong-headed on its merits.
The legislation is suffused in ideological hypocrisy that should make its Republican authors blush. It would further tie the hands of local jurisdictions like St. Louis in addressing their own gun-violence problems. So much for the conservative principle of "local control." It would open local police departments to potential lawsuits and fines of at least $50,000 for merely enforcing federal gun laws, making a farce of the GOP's law-and-order mantra. After months of decrying leftists' "defund the police" rhetoric, these Republicans now threaten to do exactly that.
The bill waxes on about the sanctity of states' rights to conduct their own affairs, free of outside meddling — a notion many of these same lawmakers threw out the window in December when dozens of them voted for a resolution calling on other states to investigate their own election systems in support of then-President Donald Trump's toxic lies about election fraud. Beyond their fetish with guns, do these supposed conservatives still cling to any principles at all?
It's unclear where Parson stands on this affront by his own party against the Constitution, against conservative principles and against sanity itself. It's a crucial question because, when the Legislature last went down this right-wing rabbit hole in 2013, it was only stopped by then-Gov. Jay Nixon, a Democrat.
Unless Parson wants to open Missouri up to national ridicule and endless legal headaches, he should make it clear to his fellow Republicans in the Legislature that he will adhere to his oath to "preserve, protect and defend" the U.S. Constitution — which would necessarily mean vetoing this radical, illegal, un-American legislation.