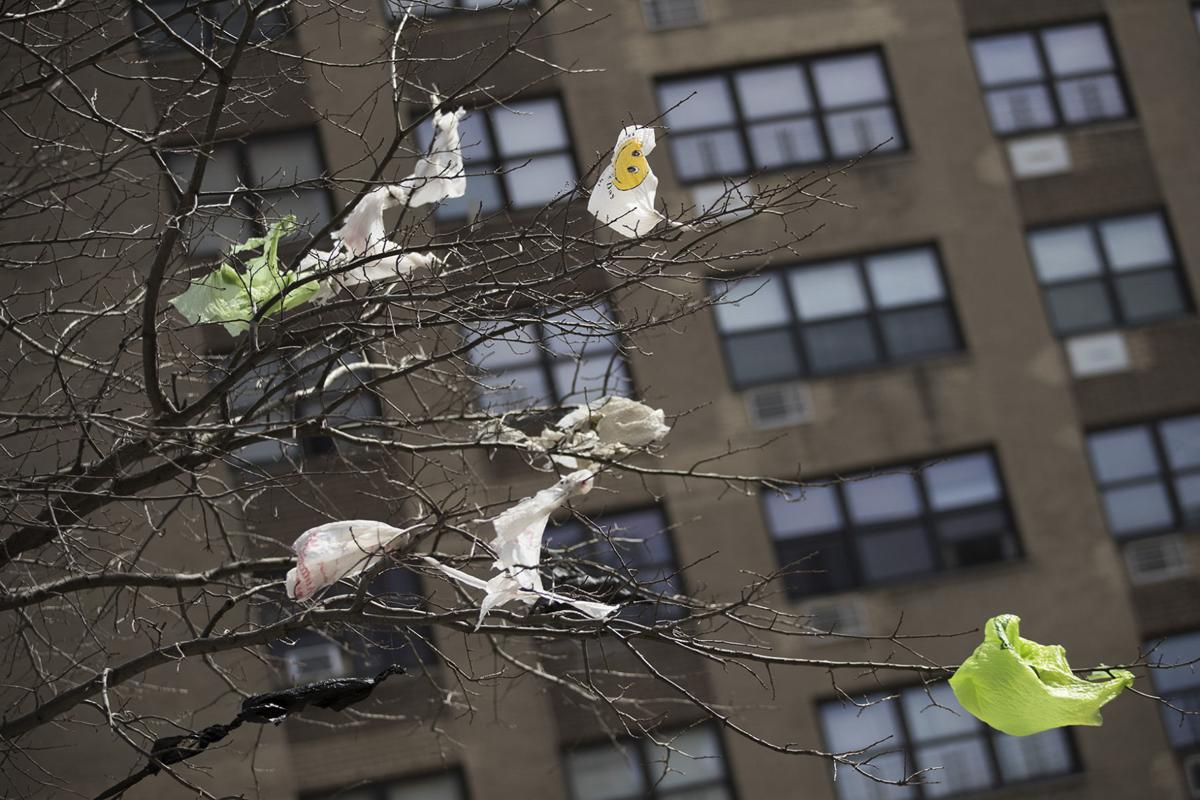 An important environmental battle is quietly underway at grocery checkout counters across America, with Missouri sitting squarely on the wrong side of it. Only a handful of states have laws banning plastic shopping bags — the scourge of drainage systems, killer of marine animals and a major contributor to a floating patch of pollution in the Pacific Ocean that's now twice the size of Texas.
It's bad enough that most states do nothing, but Missouri does worse than nothing: A 2015 state law actually prohibits local jurisdictions from banning or otherwise restricting single-use plastic bags. Anyone who cares about the environment (or about the revered conservative principle of local decision-making) should be pressing Jefferson City to bag this law.
Disposable plastic shopping bags are generally made from petroleum-based polyethylene, which microorganisms cannot digest as food, meaning the product never biodegrades like paper and some other forms of human-made pollution. Sunlight can eventually break the plastic down, but it can take far longer — decades or centuries, depending on conditions — and there is evidence that, even then, all the toxins will remain intact, merely in smaller form.
The approximately 100 billion plastic bags that Americans discard annually require about 12 million barrels of oil to manufacture.
When all those discarded bags aren't cluttering landfills or clogging municipal water systems, they end up in oceans, where fish and sea turtles can't distinguish them from the jellyfish they normally eat.
That's one major way plastic toxins are introduced into marine food chains.
Growing public understanding of this unacceptable cost for the marginal convenience of disposable plastic grocery bags has spawned a national movement to replace them with reusable or paper bags.
That has prompted massive pushback from the industry, which spends millions on lobbyists in state capitals fighting to protect $1.4 billion in annual U.S. bag sales — turtles be damned. While eight states have banned the bags, the lobbying campaign has pushed more than a dozen others in the opposite direction, with laws like Missouri's barring local jurisdictions from instituting their own bans.
There's something especially hypocritical about Republican legislators — whose party has always preached the gospel of local control — telling St. Louis and other cities they're not allowed to set their own environmental, landfill and anti-litter policies.
Apparently, Missouri's GOP state majority only respects local decision-making when it renders decisions conservative lawmakers like.
This isn't a front-burner issue in Missouri right now, but activists and sympathetic legislators could make it one.
Conservative lawmakers may not think it's important to confront this stubborn pollution source, and they have the right to that opinion. But environmental proponents should demand they explain why they have the right to make that determination for local communities that may disagree.