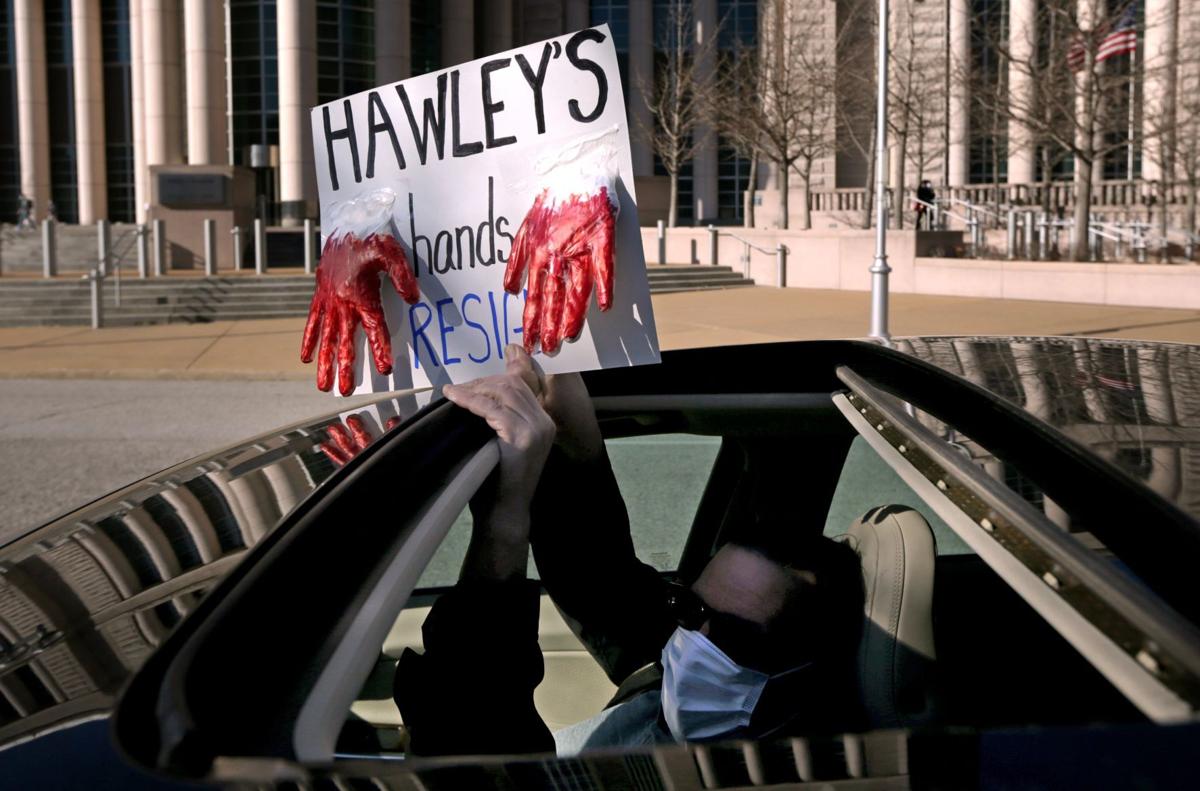 Former Sen. John Danforth, the Missouri Republican who in many ways is a national spokesperson for traditional Republican values, has doubled down on his condemnation of Sen. Josh Hawley and the insurrection he helped lead at the U.S. Capitol on Jan. 6. Danforth now suggests that the Missouri Republican Party find someone to run against Hawley in the 2024 primary to stop him from being reelected to the very seat Danforth once occupied. If more Republicans had Danforth's courage to speak out, the party might have a chance of reclaiming its national leadership mantle and avoiding self-destruction. But it'll take some brave souls and hard choices.
"My hope would be that maybe Josh himself would have a primary opponent," as would every other Trumpian candidate, Danforth stated in a Bulwark podcast that aired Monday. Interviewer Jim Swift asked how Danforth would vote if there were a repeat of the 2018 race between former Sen. Claire McCaskill, a Democrat, and Hawley.
"Well, I would never vote for Josh," Danforth said bluntly. That's a major statement of disgust from a Republican elder statesman known for measuring his words carefully and rarely if ever breaking from his own party. But break he and other Republican moderates must, because Hawley is dangerous if left unattended by the adults in the party.
Although Danforth has previously expressed his regrets about having mentored Hawley and promoted Hawley's candidacy, he's now unleashing far sharper expressions of remorse and bitterness over the depths to which Hawley has sunk. He quoted another mentor, Stanford Professor David Kennedy, as saying he was "bamboozled" by Hawley.
Gross, blatant hypocrisy has been the key to the junior Missouri senator's success. He seems capable of saying anything at any time to please the Trumpian masses with utter disregard to the consequences or how far his comments veer from traditional Republican values. The party of Lincoln, which during the Civil War stood for national healing and unification, became the party of division under Hawley and President Donald Trump. Hawley's mission today is to keep exploiting those divisions for his own advancement.
"He adopted this populist line, which is a disease that's infected the country, but particularly Republican politics," Danforth said. Hawley tells members of Trump's base that they are victims, that they've been mistreated by a "conspiracy of liberals and corporations. … They're out to get you, and they're out to get me," Danforth stated. "It is the style of politics that appeals to grievance and creates division."
Hawley might not have started the Jan. 6 insurrection, but "he was certainly lighting the match in the middle of the forest," Danforth added.
How does it make Danforth feel, knowing that he helped create this monster? "I feel I guess a little like Dr. Frankenstein must've felt, a part of creating something that was really wrong."