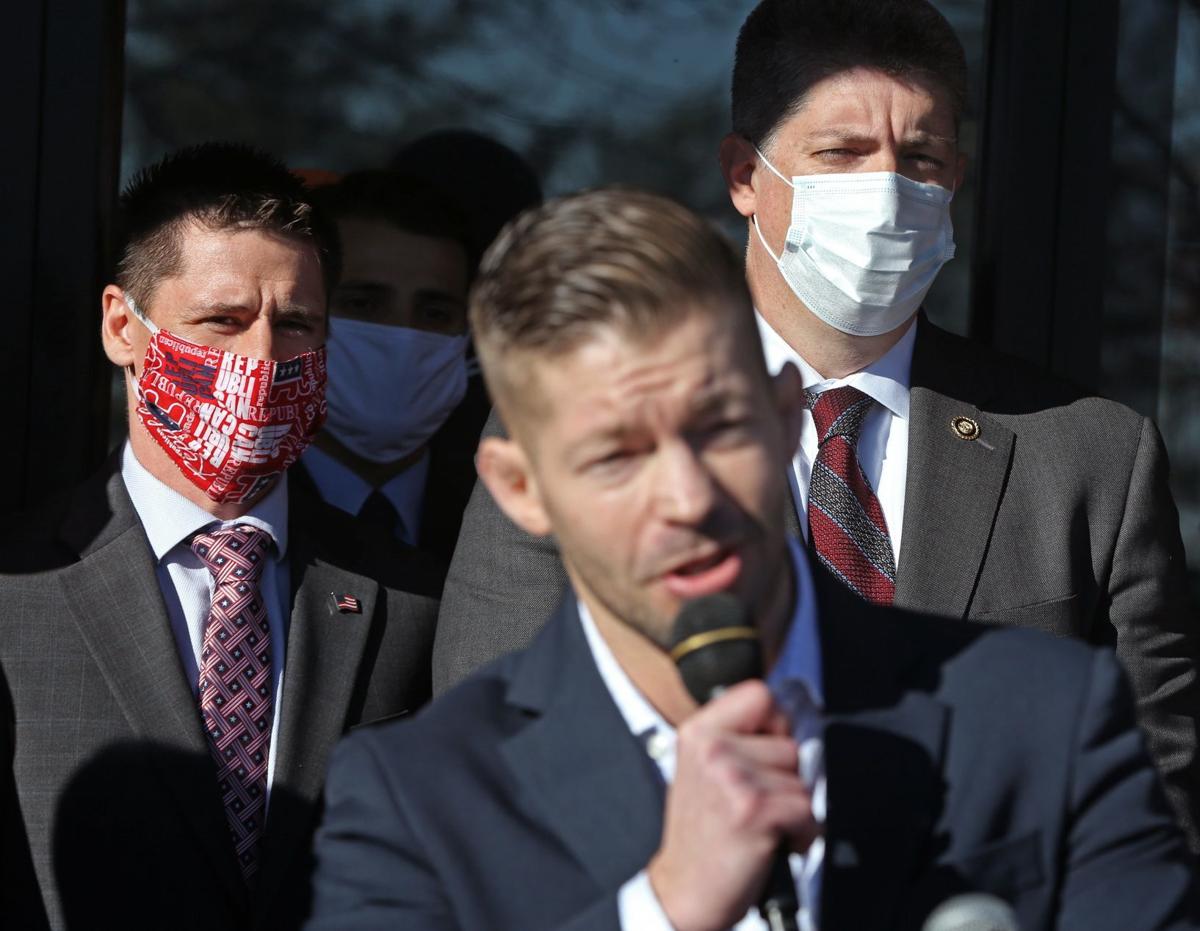 At the same time Gov. Mike Parson is doing his best to avoid meddling in local government responses to the pandemic, his fellow Republicans in the Legislature are proposing bills to strip local authorities of power to impose the public health restrictions required to prevent more disastrous spikes in cases. If Missourians are confused about which Republican line of thinking they're supposed to follow, perhaps it's because the state's GOP leadership doesn't seem to know what it wants.
Since the coronavirus arrived here nearly a year ago, Parson has deliberately relinquished responsibility to local authorities and public health officials, essentially avoiding any of the politically controversial public-health decisions that restricted people's activities and freedoms. Parson couched his decision as being consistent with Republican ideals of decentralization, although election-year politics clearly played a heavy role in his rationale.
Now Missouri's GOP-dominated Legislature is trying to do the opposite, taking away pandemic-fighting tools from local officials and shifting responsibility to the state and its reluctant leader. Their obvious motive is to find a more relaxed, business-friendly standard that would boost people's freedoms — but also result in the exact kinds of behaviors that forced onerous local shutdown orders in the first place.
The very GOP legislative leaders on record as harshly criticizing pandemic restrictions — like Sen. Andrew Koenig of Manchester and Sen. Bill Eigel of Weldon Spring — are walking examples of their own buffoonery. Both are in isolation, with Koenig having tested positive and Eigel having been exposed.
Sen. Bob Onder, R-Lake Saint Louis, criticizes many restrictions as "irrational and arbitrary." But every local action so far has adhered to the guidance of the Centers for Disease Control and science-based research. The rules are there to save Missourians' lives. The statewide death toll, now exceeding 6,700, would have been far higher without those rules.
What should be particularly galling to Missourians is the lack of logic behind Republican leaders' arguments for relaxing restrictions. Local economies and schools cannot resume full operations unless the pandemic is brought under control. The economy isn't driven just by the exercise of personal freedoms but also by public confidence that it's safe out there. If elected officials prioritize freedoms without consideration for safety, both will suffer.
The state has the worst vaccination rate in the country, with only 3.9% of Missourians having received the first of two shots, according to CDC statistics. According to infectious disease experts at Washington University, Missourians will not reach sufficiently widespread immunity by this summer to justify an economic reopening.
Missouri Republicans need to choose their message and identify the logic behind it. For the state to assume the heavy responsibilities those lawmakers would impose on it, state public health officials must be fully equipped to respond effectively, with a governor fully prepared to lead. So far, the state's record doesn't inspire confidence.