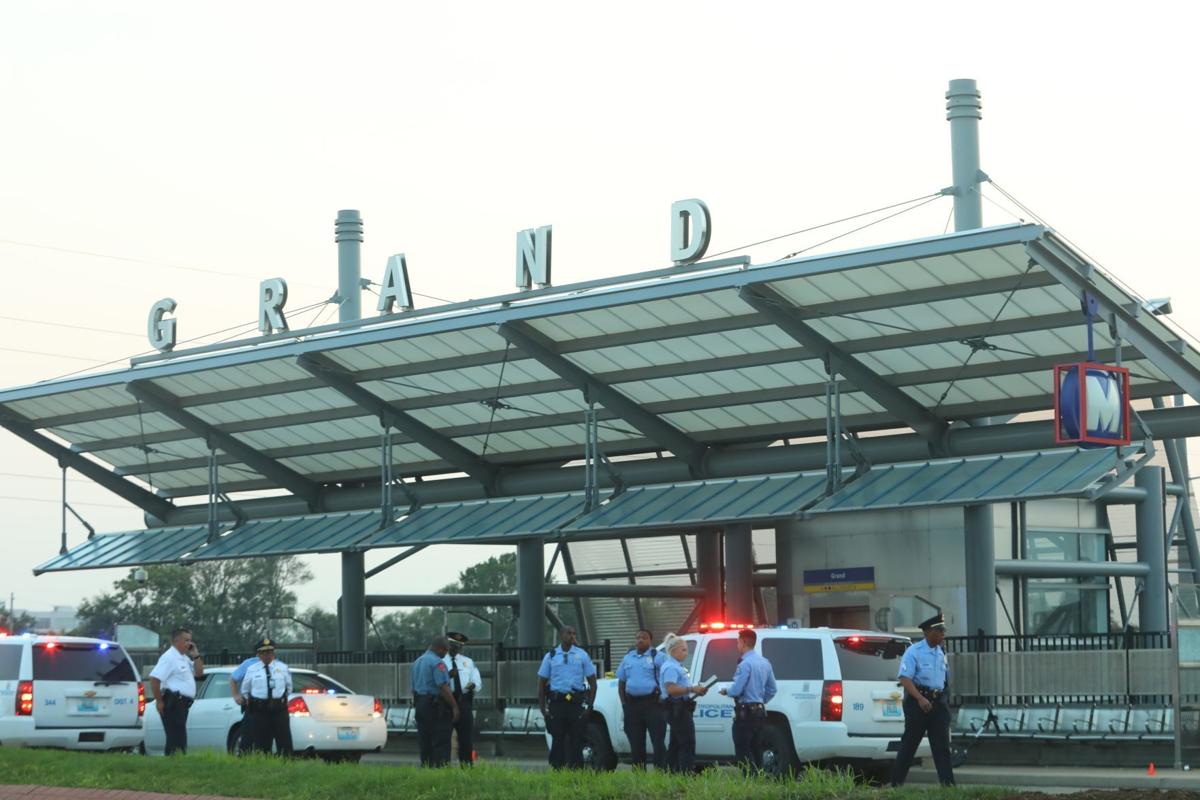 Is Missouri's Republican-controlled Legislature trying to worsen St. Louis' gun crisis? It's hard not to wonder, as legislation moves through Jefferson City to allow people to carry guns on public transit. Like so much of the mayhem that the GOP has enabled regarding firearms, the effects will be felt most strongly in urban settings like St. Louis, where public transportation is most prevalent.
Sponsors say it's a matter of self-defense, since criminals are already armed on trains and buses — a problem those very lawmakers have helped create by making it so easy to obtain guns and carry them in public. Under the measure, almost any adult would be able to pack heat on a crowded MetroLink car with only an easy-to-obtain permit and brief firearms training, making it more likely that even a legitimate attempt at self-defense would end in the injury or death of bystanders.
House Bill 52, which passed the House last week, would specify that those who have a Missouri permit to carry a concealed weapon can do so on public transit (excluding Amtrak). Missouri doesn't normally require a permit to carry concealed weapons, but still has the permitting system in place for reciprocity with other states.
The training requirements to obtain permits are minimal. In essence, this bill would allow guns in mostly untrained hands in the small, often crowded environments of buses and trains.
"I'm concerned with the potential of a discharge in a crowded bus where several folks could get hurt," Hugh Mills, Kansas City's chief of transit security, told KCUR-FM radio earlier this year, in reference to similar legislation. "It's frankly those who are not well-trained, not well-versed, caught up in the moment, perhaps, and decided to produce a pistol in a crowded environment that cause me concern. Just because you have a [concealed carry permit] doesn't mean you're the guy to do a gunfight on a crowded bus."
In opposing the current bill last week, state Rep. Wiley Price, D-St. Louis, noted that "the temperament on the bus in the summer in St. Louis can be kind of hostile," and that even trained police don't always make the right decisions regarding use of firearms in tight, tense situations.
It's true that crime on the MetroLink is a continuing problem, but it's been caused largely by the very kind of gun-happy mindset behind this bill. Republican legislators have already ended even the most basic background check or permit requirements in Missouri, making it virtually impossible to prevent criminals from getting guns while refusing to let St. Louis officials take stronger measures to control them.