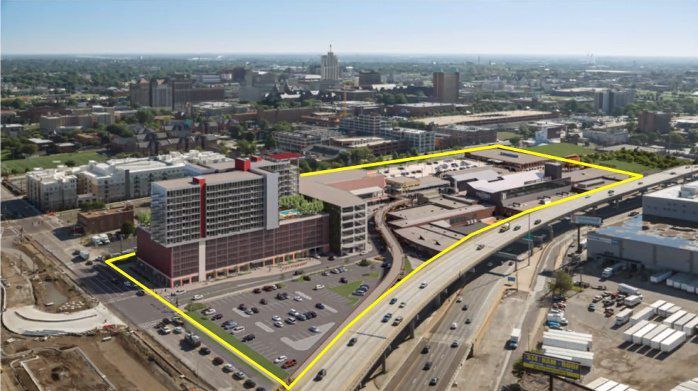 The dwindling number of Fortune 500 companies based around St. Louis and more broadly in Missouri should have been warning enough that investors are fed up with the political and social problems blocking their ability to succeed here. Centene Chief Executive Michael Neidorff has issued his clearest warning yet that his company could soon be pulling up stakes out of frustration over rampant local crime and legislative ineptitude in Jefferson City. Is anything going to change substantially to convince him and others to stay? Not likely.
The business community can't help but take notice at the way state lawmakers and Gov. Mike Parson repeatedly defy the people's will. The Legislature rejected voter-mandated measures to clean up the election process. Citizens demanded a statewide Medicaid expansion, but lawmakers and Parson said no. Neidorff correctly interpreted it as a direct snub to Clayton-based Centene.
"As the [chief executive of the] largest provider of Medicaid in the United States and a Fortune 42 company, I have to ask myself: Why am I in this state?" Neidorff told the Health Payer Specialist, an industry publication. "This is a state that frowns on this business — what am I doing here?"
In December, he warned that rampant crime around St. Louis was affecting the company's ability to recruit talent. His message was blunt: Investors need stability, not chaos. Prospective employees don't want to move their families to cities where they won't be safe.
Other business community members have good reason to believe that local leaders don't value the people who create jobs and boost economic development. Progressive candidates in recent campaigns tried to garner votes by portraying developers as money-grubbing misers who care nothing about the poor. Now that progressive Mayor Tishaura Jones is in control, the investment atmosphere has turned downright nasty.
Consider the eyesore that, just a few years ago, was the conglomeration of abandoned buildings at the intersection of South Grand Boulevard and Interstate 64. A multi-year, high-risk investment by City Foundry developer Steve Smith has transformed those buildings into showcase properties that will bring new economic life — and jobs — to an area that previously resembled a war zone. The city's latest response is to back away from promises of the taxpayer subsidies that made the project possible.
At Grand and Lindell boulevards, Jones has halted tax breaks that spurred development of Jesuit Hall — after work had already begun to renovate the building and construct an adjacent apartment tower.
Certainly, these folks are in business to make profits. But their projects bring jobs and economic vitality where unproductive, abandoned eyesores would otherwise sit. Neidorff and other business leaders have plenty of options elsewhere. If their warnings continue to go unheeded while they're portrayed more as enemies rather than partners, a very long and bumpy economic-recovery road lies ahead.