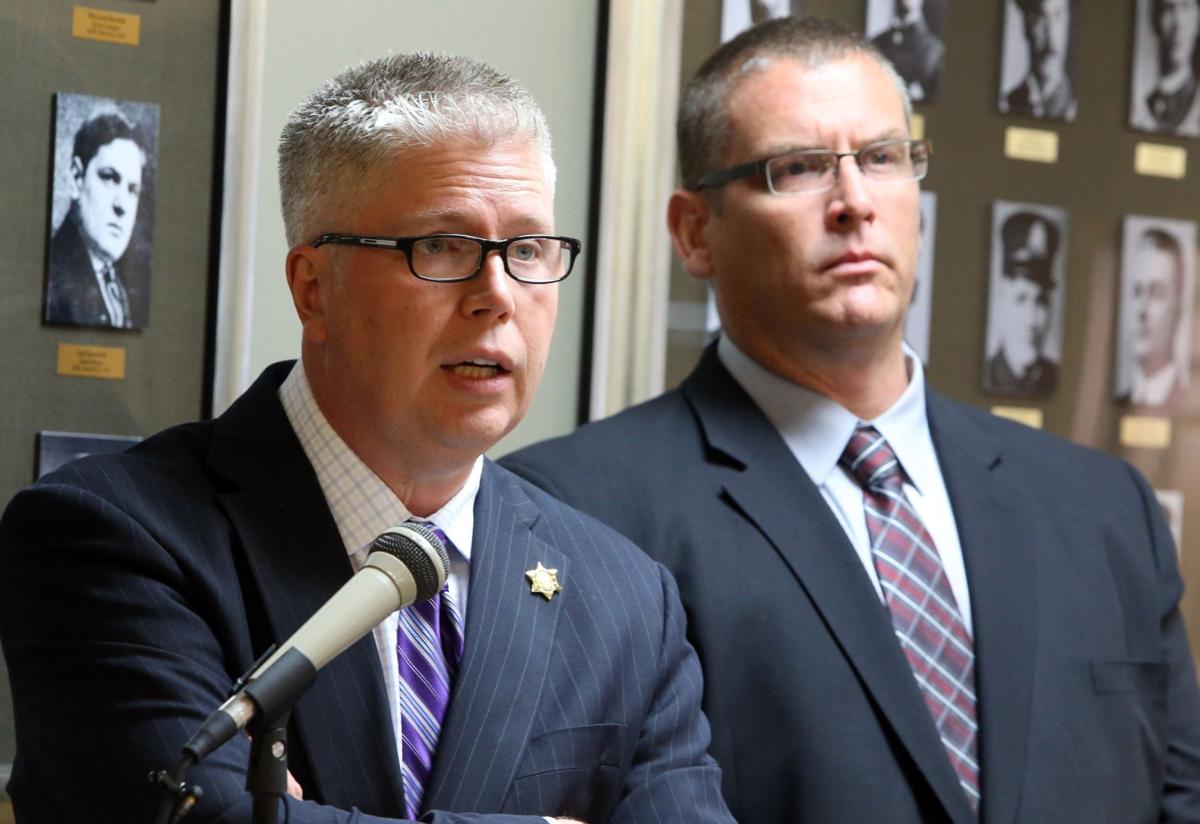 What does it take for the St. Louis Police Officers Association to stop tolerating destructive antics inside its management offices? Someone under the direction of President Ed Clark and business manager Jeff Roorda is working overtime to drive a wedge between good cops and the community they serve.
On Tuesday, the union tweeted a link to the names of 46 St. Louis business owners and individuals who had signed a letter siding with those protesting the Sept. 15 verdict in the Jason Stockley murder trial. The letter, first reported in the Riverfront Times, stated that any economic or property damage they might suffer because of the protests "is a small price to pay in the fight for justice."
We draw the line at property damage, which merits arrest and prosecution. But the people who signed the letter have every right to take this position and to question police crowd-control tactics without fear of reprisal.
"For what it's worth … a list of STL businesses that hate cops and sympathize with vandals, brought to you by a tabloid birdcage liner that hates cops and sympathizes with vandals," the association tweeted. The message later was removed without explanation.
The clear signal was that police officers should know who their enemies are. Take whatever action necessary. Don't feel terribly compelled to render quick assistance if these businesses call for help.
Given the current atmosphere, such talk is like throwing gasoline on a raging fire. The police department's integrity is on the line. Public trust is waning. Outrage is well-justified following the not-guilty verdict in the 2011 killing of suspected drug dealer Anthony Lamar Smith by Stockley, then a St. Louis police officer.
Stockley, who is white, was recorded as stating an intention to kill Smith, who was black, only seconds before doing so. In the eyes of many St. Louisans, the verdict suggests that police can behave with impunity, especially when the suspect is black.
Since the verdict, video recordings have shown officers taking overly aggressive actions against nonresisting detainees, including pepper-spraying them after they had already been restrained, as if to punish them on the spot. The association's tweet suggested police should add certain business owners as potential targets for retaliation.
Roorda, who says he was not the source of last week's tweet, has gone off the deep end before. In July 2016, he suggested that President Barack Obama was responsible for the shooting deaths of five police officers in Dallas. He labeled Treasurer Tishaura Jones a "cop hater" and "race-baiter."
Whenever the city's leadership needed a call for unity and healing, Roorda could be relied upon to sow division.
The union's tweet encouraged bad policing. If the police association has any interest in improving local law enforcement's tattered image, the tweeter's butt needs to meet the business end of the boot.