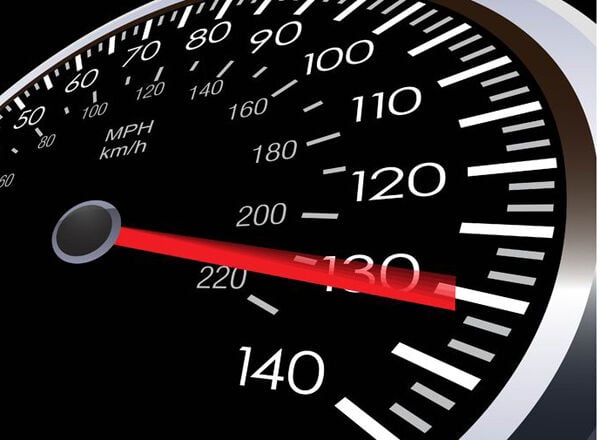 How to address hot-rodding antics like the tire-squealing melee that erupted around St. Louis over the weekend isn't as simple as it might sound. Mass arrests may feel like a satisfying solution to some, but the fact is, the individuals involved are committing technically minor infractions like speeding; it's the sheer number of people doing it at once that has made it the problem it is.
Lawlessness begets lawlessness — and anyone who thinks unchecked street racing isn't a serious threat should talk to the family of teenager Sierra Rubymae Ward-Micke, killed last summer downtown by a late-night speeder engaged in exactly this kind of activity. This has become a chronic scourge that justifies the appointment of a city commission to investigate what's prompting it and recommend a coherent strategy to combat it.
Teens and young men burning rubber around the streets of American cities is nothing new. These testosterone-addled rebels without a cause have been around in one form or another almost as long as cars have.
But St. Louis experienced an uptick in the problem at the height of the pandemic last summer, possibly spurred by the lure of empty streets. Those who live downtown know that the resumption of something like normal life this summer hasn't returned the streets to normal, necessitating weekend shutdowns of parts of Washington Avenue to confront the continuing flouting of traffic laws.
What happened Saturday night was yet another escalation, one that apparently wasn't random. As the Post-Dispatch's Rachel Rice reports, an estimated 400 to 500 cruising cars descended upon Midtown, Lafayette Square, Downtown West and elsewhere, speeding, spinning tires, snarling traffic and diverting police from dealing with more serious crimes. Police say the mayhem was coordinated ahead of time on social media — kind of a flash mob for engine-revving jerks.
The fact that police issued only about 20 court summonses and made just a few arrests is both frustrating and understandable. As disruptive and potentially dangerous as the event was on the whole, most of the individual participants were breaking minor laws, if at all. That's part of what makes addressing it such a challenge.
Police intelligence should be effective enough at identifying and confronting these incidents in advance as they come together on social media. It could be useful to charge the organizers with mob action or other, more serious crimes. Stronger traffic laws and more strict enforcement (including a zero-tolerance approach to license-plate-permit violations) could act as yet another deterrent.
These and other possibilities merit exploration by a stand-alone commission, perhaps made up of city and community leaders, academics, police, traffic experts and others appointed to dig into the phenomenon and come up with possible solutions. This isn't St. Louis' most pressing crime problem, but it's giving city businesses and residents one more loud, screeching reason to want to leave.