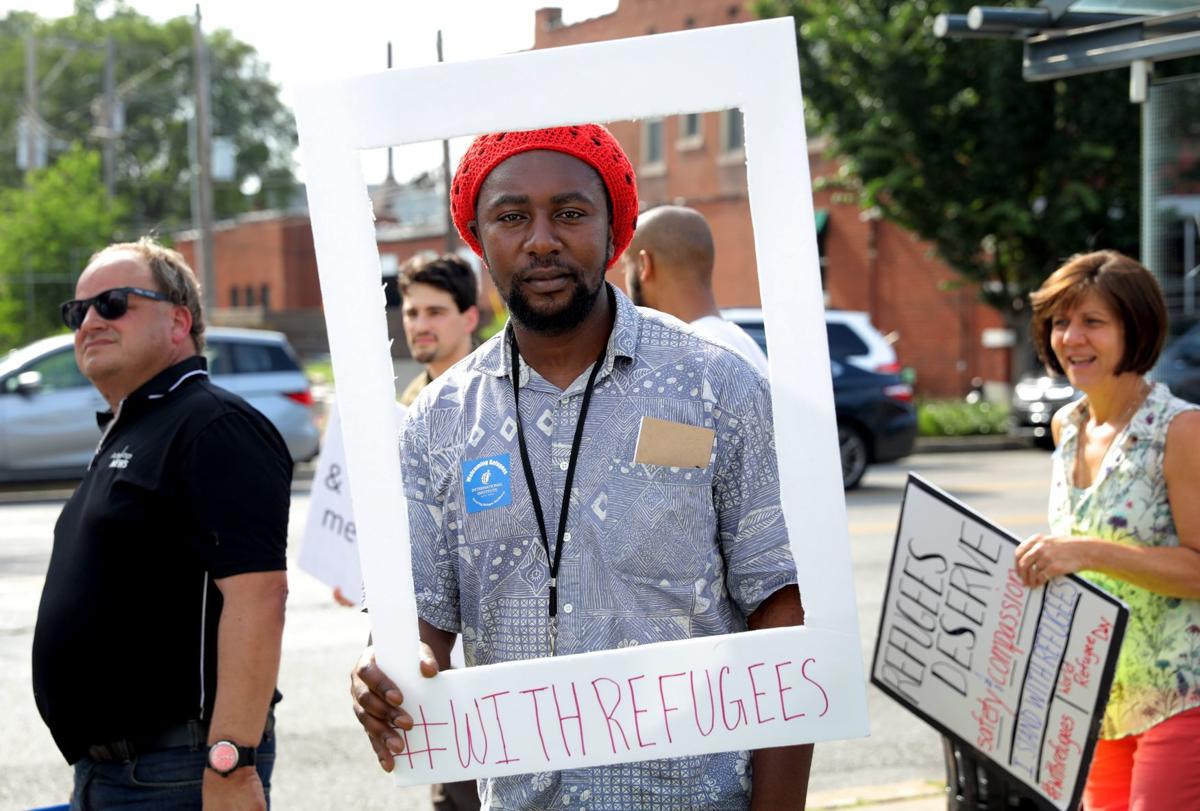 Gov. Mike Parson has taken a courageous stand in favor of keeping Missouri's doors open to refugees. He didn't have to issue his Dec. 30 declaration affirming Missouri's longstanding policy of welcoming new refugee arrivals. In fact, President Donald Trump and his followers probably would have preferred that Parson jump on the anti-immigrant bandwagon. But sometimes, leadership means stepping off the bandwagon and standing up for what's right and decent.
Trump signed an executive order in September requiring governors to state publicly that they would be willing to accept refugees. Otherwise, the assumption would be that the state was opting out. Before issuing his order, Trump slashed the number of refugees allowed into the United States in 2020 to 18,000 — a historic low and a far cry from the range of 50,000 to 200,000 permitted annually under previous administrations.
Trump campaigned hard in 2016 on a platform emphasizing xenophobia and cultivating voters' worst fears about supposed dangers and threats to job security posed by refugees and immigrants. In reality, refugees are people fleeing danger and persecution in their home countries. In St. Louis, they have an extraordinary record as entrepreneurs and job creators.
"Missouri has a long and rich history of immigration, dating back to America's earliest explorers, fur traders, and missionaries," Parson stated in a letter to Secretary of State Mike Pompeo. "Today, Missouri's population includes thousands of refugees who have become vital members of our communities."
Other Republican governors have been pressured to ignore the positive contributions refugees can make and, instead, succumb to Trump's fear-mongering. Republican Gov. Bill Lee of Tennessee faced criticism from the state's House speaker and lieutenant governor for issuing a declaration similar to Parson's. Trump's executive order offered state governments the ability to veto the acceptance of refugees even if cities or towns had expressed a willingness to receive them. About 30 states so far have affirmed their willingness to accept the newcomers.
"Refugees are important assets to our communities, culturally and economically," says Anna Crosslin, president and chief executive of the International Institute of St. Louis. "With the right kind of resettlement assistance from agencies and our faith communities, these newcomers quickly become workers, shop owners, neighbors and friends."
People rarely flee their home country unless they face overwhelming trauma, danger and hardship. Before gaining entry, they must pass a rigorous government vetting process that often can take months. They typically arrive exhausted, knowing little English and carrying only the few meager possessions they were able to pack before fleeing.
Parson's statement was an affirmation that the state would not stand in the way of Missouri cities and towns, including St. Louis, that celebrate refugees' positive contribution. The best way to help them thrive and succeed is to give them an environment in which they are welcomed, not shunned.