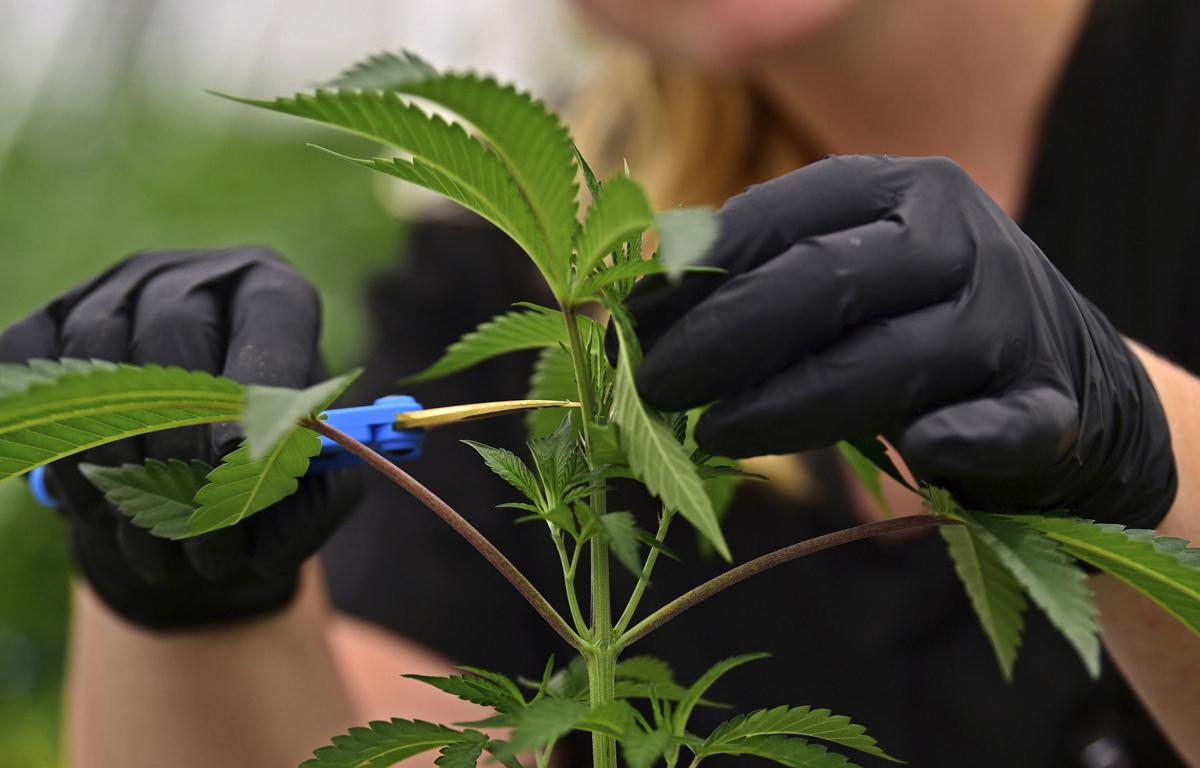 Gov. Mike Parson's clumsy mishandling of Missouri's nascent medical marijuana industry isn't news — even legislators from his own party have long knocked him for it — but that mishandling now has a price tag attached to it: $1.3 million (and counting). That's how much the state has spent so far in legal fees defending against action by companies that were denied marijuana licenses by the state, and that claim the process is compromised.
Add this to Parson's even more egregious mismanagement of the pandemic response, and the challenge gets harder for him to convince voters he's the right person for this job.
Missourians in 2018 approved a ballot measure with 66% of the vote to allow the sale of medical marijuana. Parson, who took over from disgraced former Gov. Eric Greitens, was tasked with setting up the regulatory structure over the new industry. What followed was a textbook demonstration of how not to do it.
The state's limitation on the number of licenses for businesses to sell medical marijuana was controversial in itself. As former Missouri Supreme Court Chief Justice Michael Wolff wrote in a Post-Dispatch op-ed in March, such a limitation wasn't required by the constitutional amendment the voters passed, and it amounts to "our state's free-market Republicans … having the state run a cartel."
But the bigger problem was the way Parson's administration went about choosing winners and losers among the predictably huge pool of interested individuals and companies. The process has been rife with glaringly apparent conflicts of interest.
Parson's administration chose former GOP state Rep. Lyndall Fraker to head the medical marijuana unit despite his lack of medical background. Fraker's deputy, Amy Moore, is married to an attorney who represents clients in the marijuana industry, a situation that required Moore to be "walled off" from some decisions, Fraker told lawmakers in March. Powerful lobbyist and former House Speaker Steve Tilley, an old friend and major fundraiser to Parson, is also a major player in the new industry, drawing scrutiny from federal investigators.
Then there is the application scorer chosen by the state, Nevada-based Wise Health Solutions, which is affiliated with Oaksterdam University, an unaccredited California institution that offers paying clients training on how to get into the cannabis business. As the Post-Dispatch's Jack Suntrup reports, the flood of expensive legal appeals by rejected applicants rests in part on the claim that Wise gave wildly different scores to businesses that provided identical answers on their applications. Why did it?
How much of this is incompetence versus corruption is unclear, in part because of the administration's outrageous secrecy, which prompted a Post-Dispatch lawsuit. What's beyond debate is that the rollout of this important and potentially advantageous industry for the state — a fair election-year test of a sitting governor — has been a debacle.
Views from the editorial board, opinions from guest and national columnists plus the latest letters from our readers.