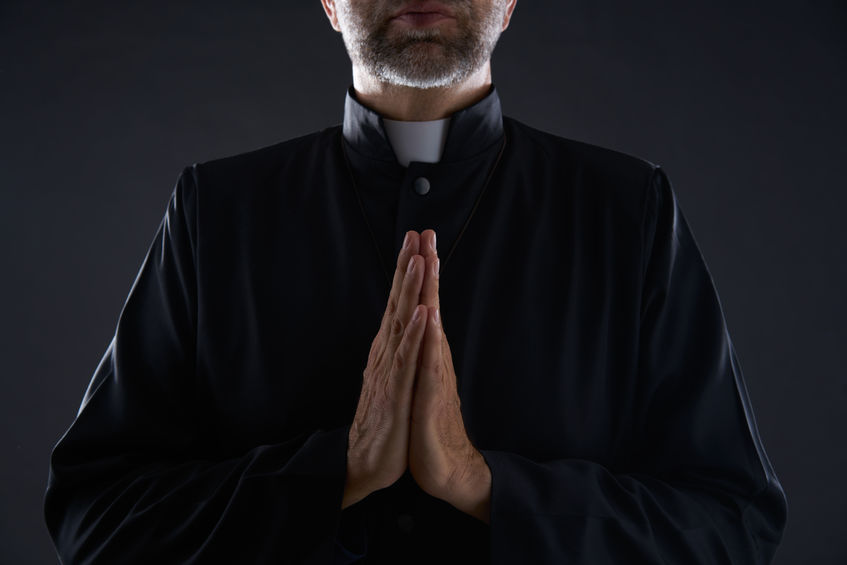 There's a familiar pattern in a new revelation by a St. Louis-based Catholic order of former members who worked at area schools and allegedly abused kids: The revealed cases are old ones — so much so that many of the accused are already dead — and details about what the church knew and when it knew it remain murky. As the church should know by now, there's a difference between really offering full disclosure and trying to appear to offer full disclosure.
The Marianist Province of the United States, which staffs Catholic high schools across the nation, on Wednesday released the list of members of the order credibly accused of child abuse, including 18 members who worked in St. Louis-area schools. It was based on a review of more than 2,500 personnel files starting as long ago as 1950. They include former teachers, counselors and coaches at Catholic institutions like St. Louis University High School, Chaminade College Preparatory Academy in Creve Coeur, Assumption High School in East St. Louis and others.
"For decades, despicable and evil acts of abuse committed by clergy and vowed religious of the Catholic Church dwelled in the shadows," Provincial Fr. Oscar Vasquez said in a message posted with the alleged abuser's names on the order's website. "Hidden and ignored by church members and leaders, these abhorrent sins festered, stifling the light of our Church." He said the names were being released "in a spirit of sorrow and accountability."
But as the Post-Dispatch's Nassim Benchaabane reported, the "accountability" part only goes so far. The list includes the names of the accused men, the years they professed their vows (the earliest was 1923, the latest, 1980) and their current status — which in the majority of the cases is "deceased." There's no information about when the men worked at the schools, how many children were abused, or when church officials first learned of the abuse. The order declined to comment beyond what's listed on its site.
Dusting off decades-old abuse allegations does have value, but only as part of a process rooted in the present and the future. Catholic institutions in different parts of the country and the world in recent years have had differing levels of transparency about clergy and staff abuse, and St. Louis-area institutions have an unfortunate history on the opaque side of that spectrum. Just last year, the Archdiocese of St. Louis separately released a list of former clergy credibly accused of abuse. Then, as now, crucial details — including where and when they served and when they were removed — were withheld by church officials.
"In publishing this list, we hope … that our commitment to transparency will help rebuild trust," Vasquez stated. That's the right goal. But this vague name-dump doesn't reach it.
Views from the editorial board, opinions from guest and national columnists plus the latest letters from our readers.