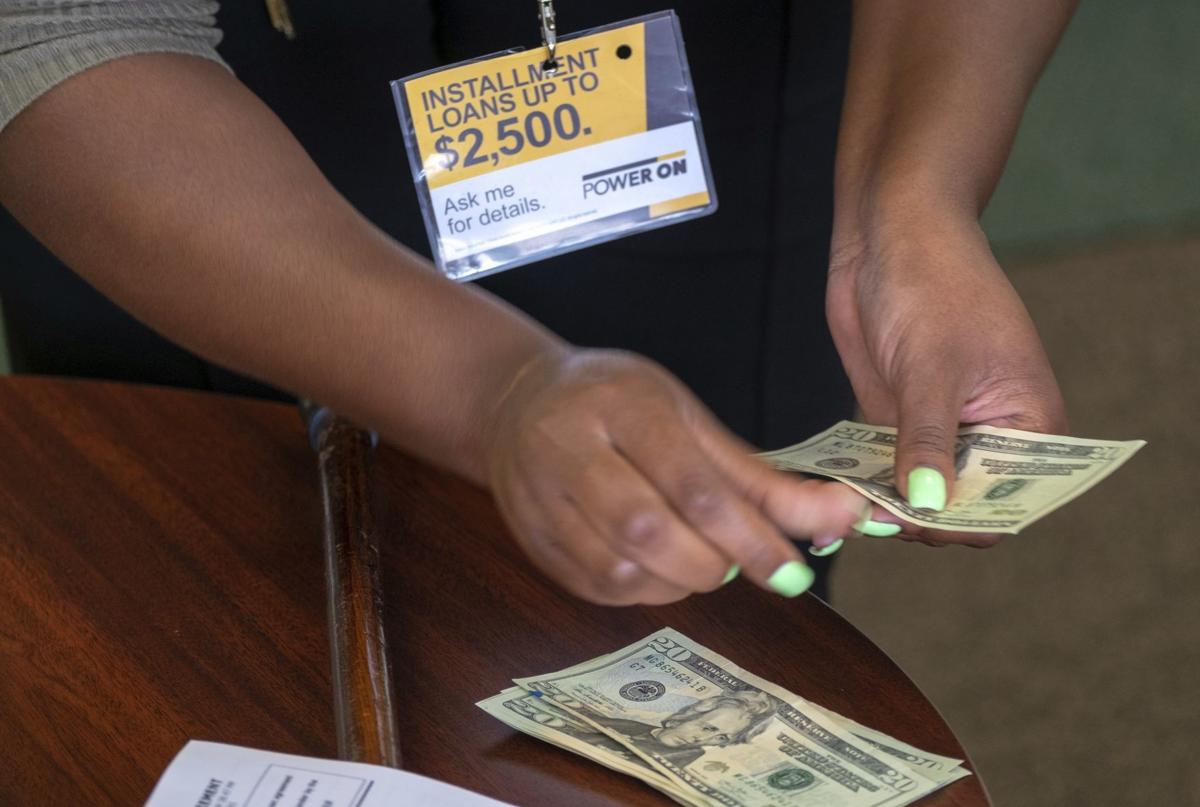 Leaders in the payday loan industry have reminded us that "quid pro quo" doesn't just refer to President Donald Trump and Ukraine. The Washington Post obtained a webcast in which two industry leaders specify to other payday lenders that if they want to ensure the rollback of reform laws that prevent them from fleecing their customers, they need to make political donations to Trump.
The influence of money in politics is, of course, nothing new, but the cynicism at play here is nonetheless shocking. It shows the kinds of political players who want Trump reelected, and why.
Payday loan companies charge exorbitant interest rates for small cash loans to those who can't get them elsewhere. It's been standard practice in the industry to ensnare their low-income customers in ever spiraling cycles of debt when they can't keep up with payments.
Under President Barack Obama, the federal government worked to reform the industry by, among other things, requiring that lenders verify that borrowers have the financial ability to repay their loans before they approve them. It's the kind of requirement any legitimate lender would want, but for predatory payday lenders, it interferes with the ensnarement goal.
Trump, a darling of the financial industry, has gotten rid of that requirement, as the administration announced in February. Why? The official line was that the rule would restrict access to credit. That's an odd rationale, given that the whole point was to restrict access to credit for those who couldn't afford it and could find themselves ensnared more deeply in debt by obtaining it.
The webinar by payday lending lobbyist and Trump fundraiser Michael Hodges may shed some light on it. "Every dollar, no matter how small or large it is," can leverage influence with the administration, Hodges told his fellow payday loan executives in the video, recorded in September.
He went on to give the example of calling Republican National Committee Chair Ronna McDaniel for "help on something," and her calling the White House and saying, "'Hey, we have one of our large givers. They need an audience. … They need to be heard and you need to listen to them.'"
Is that how the industry got rid of the rule that was preventing lenders from dragging borrowers in over their heads? Just imagine how useful such a pipeline could be on other issues affecting the lenders.
Another lender said during the webinar: "When Trump was elected, the needle moved in our favor — finally." He added that Trump's reelection would give the payday loan industry "access in the event that we need to have access to the president."
He's no doubt right. Voters who care about reining in unscrupulous industries like this one should remember that in November 2020.