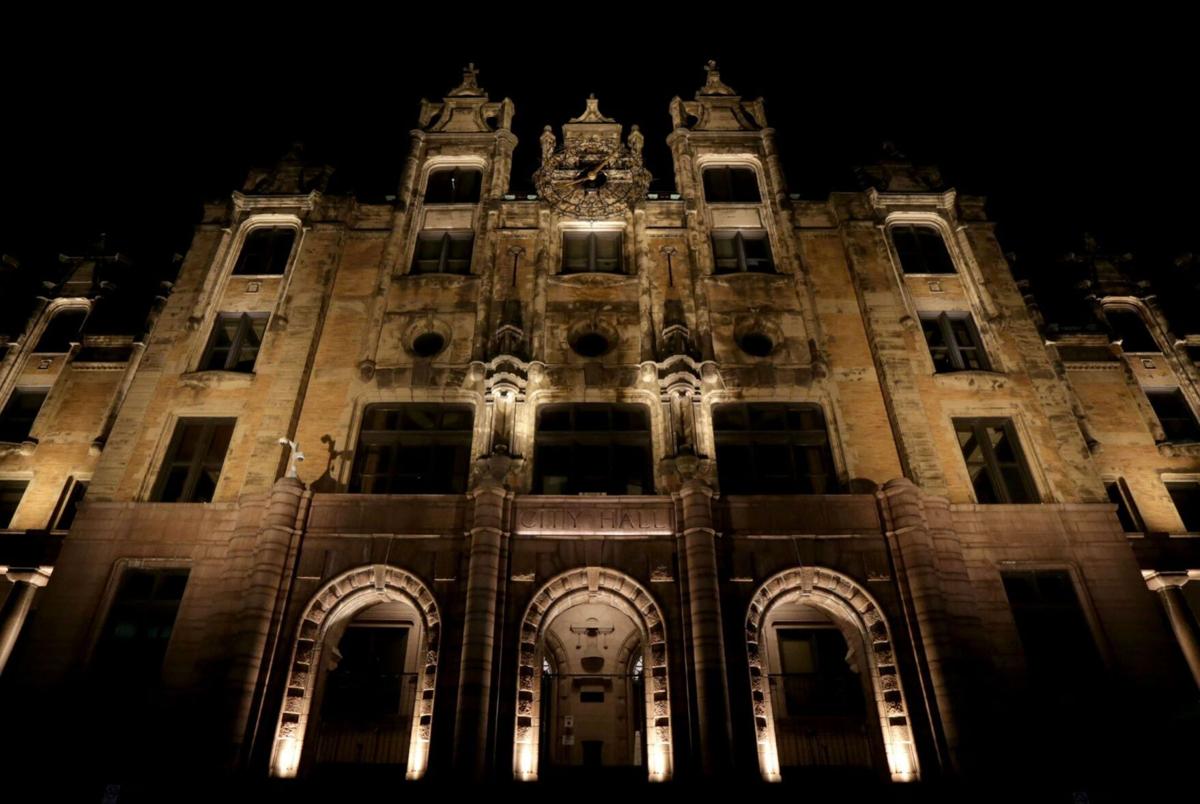 What a deal: Some St. Louis city employees have been allowed to retire with full pensions, then turn around and resume working the same jobs part time, simultaneously drawing city pay and pension checks. This double-dipping on the taxpayers' dime negates the whole purpose of a pension and inflates personnel expenses.
Possible remedies could include a policy of suspending pension payments to retirees who return to the city payroll or imposing more stringent limits on what they can earn on the payroll after retiring. Or, perhaps, force the choice: Either retire for real, or stay on the job.
As the Post-Dispatch's Jacob Barker reports, an analysis of city records turned up almost 20 people who are drawing city pensions while continuing to draw city paychecks. One city personnel official is collecting on a $106,000 annual pension while continuing to make $60 an hour doing the same job she did before retirement.
It's a similar story with the separate pension fund that serves city firefighters. At least six of those pensioners are back on the job. They include a former deputy fire chief who is currently earning both a $69,780 annual pension and a $103,000 annual salary. And this is all in addition to people who collect pensions while also getting paid through city consulting contracts.
The issue is neither new nor unique to St. Louis, but that doesn't make it acceptable. Defenders of the system say it's a matter of keeping experienced people in positions where they're needed. But the system actually incentivizes those experienced people to (technically) retire before they necessarily would because they can start drawing their pensions while returning to the payroll. How many would just have stayed longer in their employment if that option wasn't available?
In the early 2000s, then-Mayor Francis Slay took up what turned out to be the doomed cause of reforming that system. Among those efforts was a proposal to suspend pension payments for any city worker who was making more than $20,000 on the regular payroll. It went nowhere, stymied amid an atmosphere best summarized by an attorney at the time who noted that "lots of people leave the city and come back as contract employees," and called it a "long and presumably proud tradition." Long, yes. Proud? It shouldn't be.
City employees (except firefighters) are at least limited to part-time employment while they're drawing pensions. But since even part-time employment can be a windfall with high hourly pay rates (like that of the $60-an-hour personnel official), a more effective reform would be to cap the allowable annual pay at a modest level, as some attempted to do two decades ago.