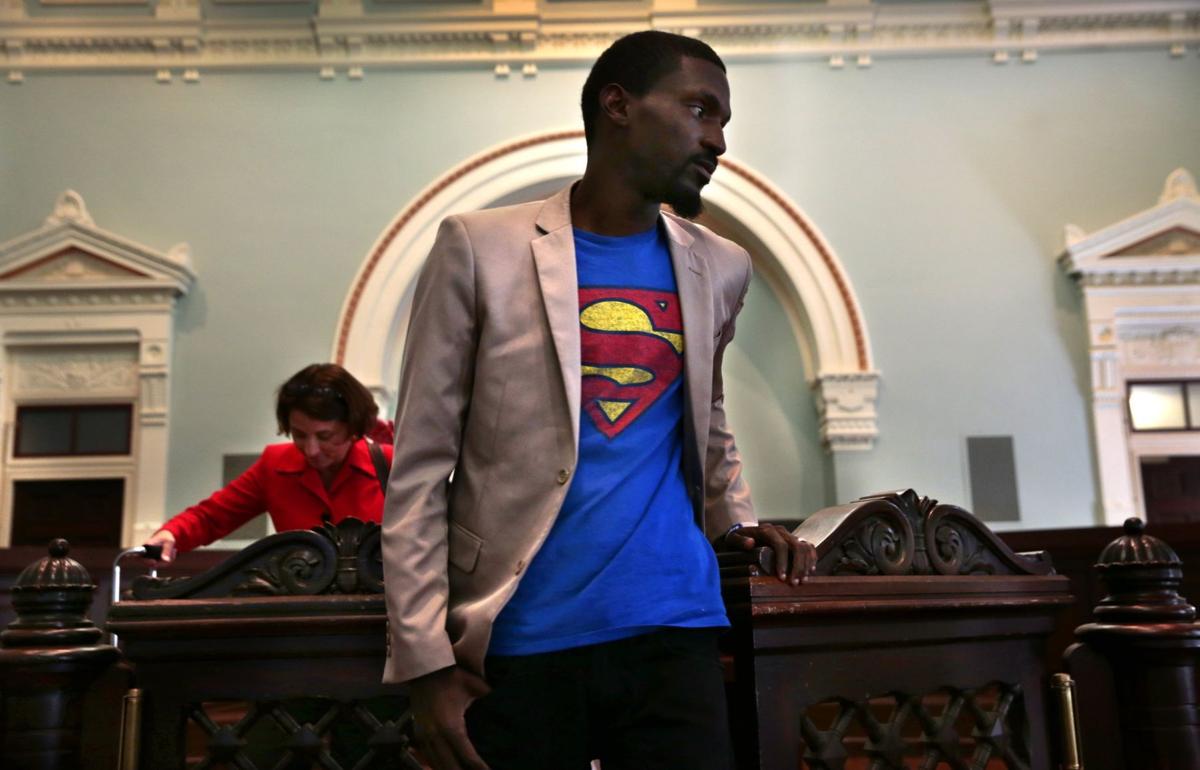 All political eyes in Missouri will be glued to Friday's special Democratic primary election for the 78th District House seat, not because it wields particular influence in Jefferson City but because a formidable political machine's future is at stake. The machine belongs to incumbent Rep. Penny Hubbard, 62, and voters need to unplug it.
Challenger Bruce Franks Jr., 31, is this newspaper's choice for the job. We urge voters to get to the polls and register their disgust with the kinds of nefarious absentee-balloting tactics that prompted a court to nullify results of the Aug. 2 primary.
Hubbard's family — including husband Rodney Hubbard Sr., the 5th Ward committeeman, and their daughter Tammika, the 5th Ward alderman — still commands substantial vote-mustering power. This is why Franks' supporters must take this election seriously.
It was the dogged pursuit of justice by Franks and his attorney, David Roland, that denied a virtually assured fourth term for Penny Hubbard. We invited both candidates to interviews this week. Only Franks took us up on our invitation.
On Aug. 2, Franks received nearly 53 percent of votes cast at the polls. But the absentee ballot count handed Hubbard a 90-vote victory. Heavily lopsided absentee balloting appears to have been key to the family's uncanny victory streak in previous elections.
The Aug. 2 balloting was so tainted, a judge ordered a revote. Post-Dispatch reporters Stephen Deere and Doug Moore have documented numerous irregularities that include intimidation of poll workers, harvesting of absentee ballots and improper vote-casting procedures.
That tells voters all they need to know about Penny Hubbard. What about Franks?
He's a soft-spoken community activist who says his priorities are fighting crime, getting guns off the streets and encouraging blacks to become police officers. He strikes us as smart, eloquent, serious and fully capable of arguing effectively in Jefferson City for his constituents.
A focal point of the district's politics is the National Geospatial-Intelligence Agency, whose 3,000 existing jobs will move to north St. Louis when a new $1.75 billion western headquarters opens in 2021. The Carr Square Tenants Association, a public housing agency managed by Rodney Hubbard Sr., has a financial interest in developer Paul McKee's NorthSide Regeneration Project, which surrounds the NGA site.
If Franks wins, he must find a way to cooperate with McKee to ensure the best-possible economic and job prospects for his constituents.
Franks definitely would turn some heads on the House floor with his casual style of dress and various facial tattoos, many symbolizing the deaths of close family members and friends.
Missouri's more than soybeans and suburbs. Jefferson City can benefit from Franks' perspective on the challenges of life in urban Missouri. He should be given a chance to prove himself.