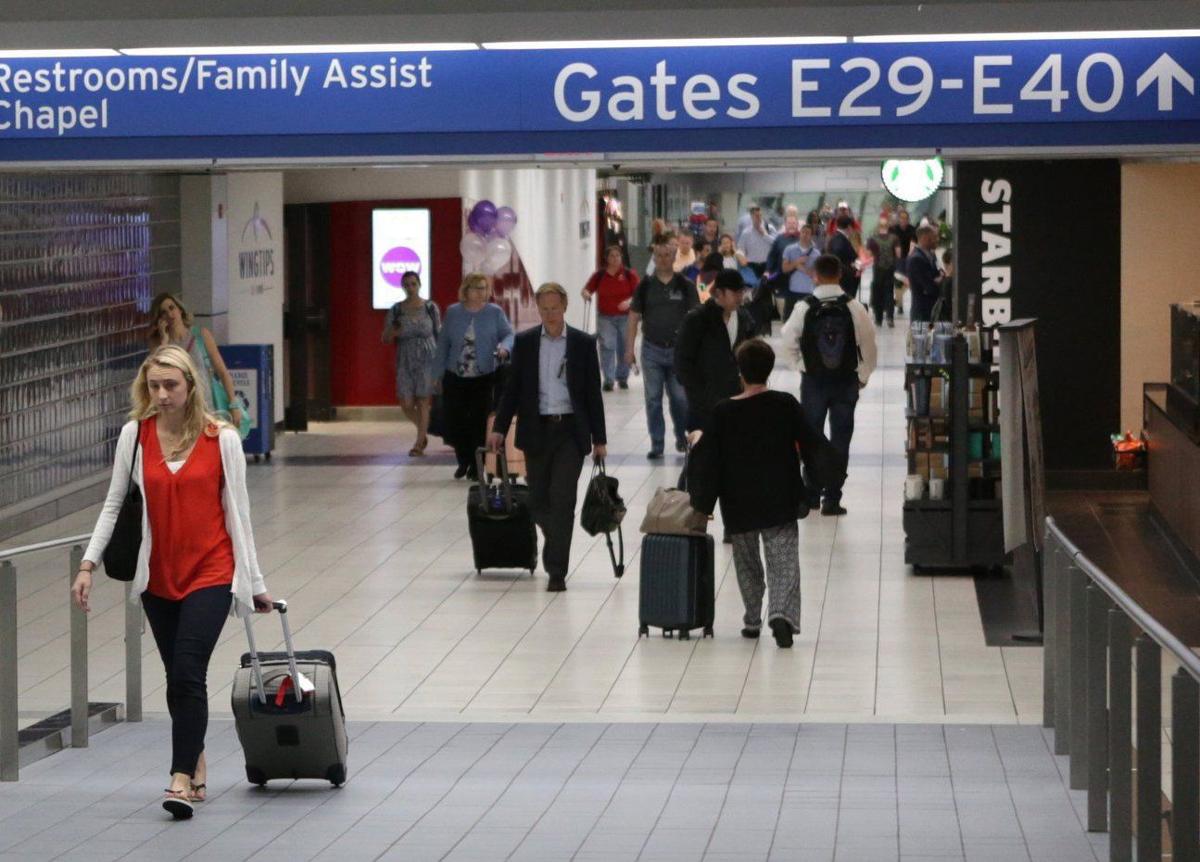 The plot sickens. Ever since then-Mayor Francis Slay proposed seeking federal approval for a process that could result in privatization of St. Louis Lambert International Airport, reports of backroom wheeling and dealing have prompted public suspicions that the fix was in.
It's now confirmed that Slay has been hired by a Spanish company that already holds privatization contracts for four United Kingdom airports, including London's Heathrow Airport. Two former top aides to Slay already work with pro-privatization interests.
Mayor Lyda Krewson, who inherited the federal approval process started by Slay, has pressed ahead on a feasibility-study contract with Grow Missouri Inc., a nonprofit funded by retired financier Rex Sinquefield, a vocal privatization advocate. The contract stipulates that Grow Missouri won't be reimbursed for its consultancy expenses and federal application fees unless the process yields a privatization deal.
The trendline here seems unmistakable. By all appearances, it is designed to advance the goal of putting airport management into private hands. Various Board of Aldermen members are voicing justified concern, with 24th Ward Alderman Scott Ogilvie actually invoking the phrase "appearance of impropriety."
Privatization is an option this newspaper finds intriguing and worthy of study. But the study must be objective and independent — as in free of political or private-interest influence. The consultants hired by Grow Missouri might well deliver such a study, but the public's trust has already been damaged by a tainted selection process.
St. Louisans need to hear the truth about the horrific state of the city's finances. The city can't even afford to buy new garbage trucks. If the privatization question is driven by a desperate attempt to generate cash, then officials owe it to taxpayers to admit it: We're broke, and it's time to start selling key assets.
St. Louisans might never know whether they've received an unvarnished assessment of privatization's merits and drawbacks because so many players involved in this feasibility study are aligned on the pro-privatization side. Comptroller Darlene Green is the lone voice on the decision-making team who questions this route, noting that, under city management, the airport has had 31 straight months of passenger growth, improved credit ratings and has added international flights.
Private management could yield billions of dollars in additional revenue. It also could lead to dramatic improvements in the airport's appearance and traveler amenities. Ferrovial, the Spanish company that hired Slay, has done an impressive job managing the behemoth that is Heathrow, expanding the airport's business to the point that Parliament recently approved adding a controversial third runway to accommodate heavy demand.
St. Louisans should welcome efforts to upgrade the airport from its current, underwhelming state. The idea, absolutely, should be to wow visitors instead of make them groan. Private management might be the answer, but if the question comes preloaded to yield that response, perhaps it's time to reboot the entire process.