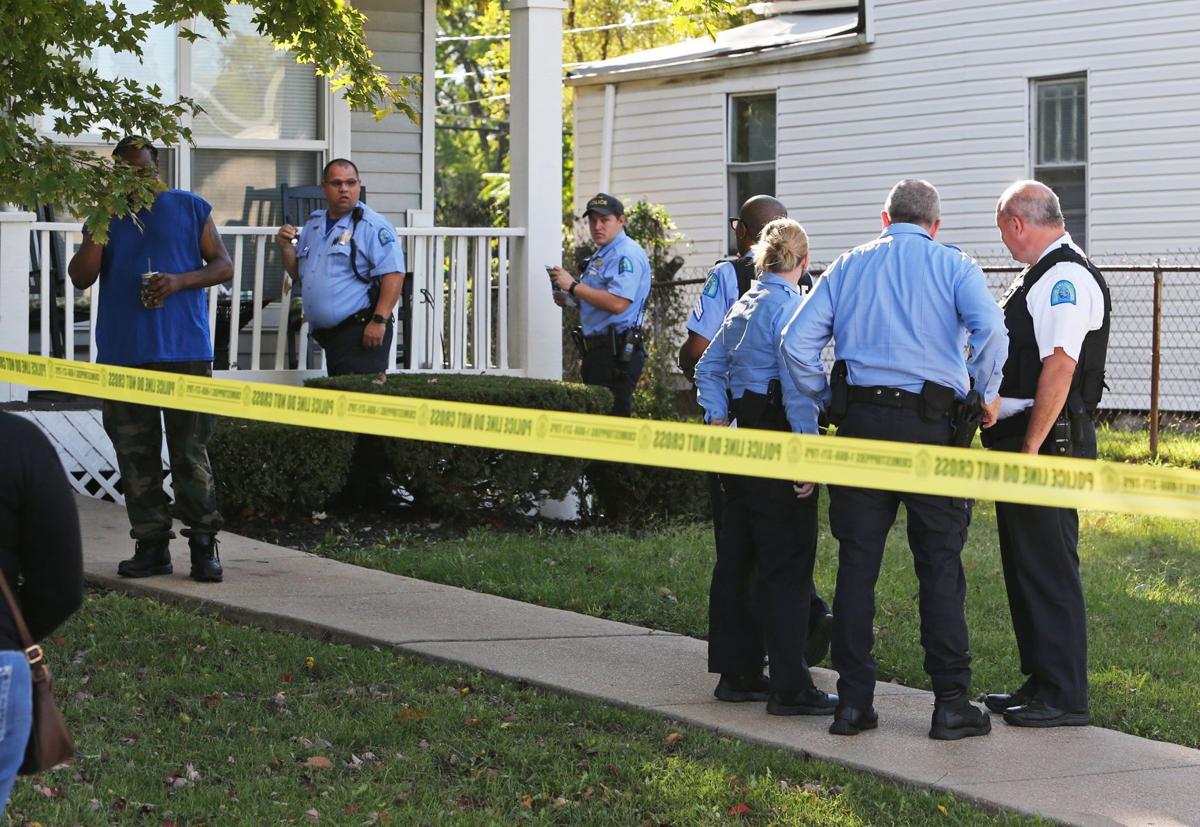 There are lots of good arguments for and against Proposition P, the Nov. 7 ballot item asking St. Louis city voters whether to increase taxes to increase public safety revenue to hire more police officers, boost first responders' pay and enhance law enforcement services. With the special election only two weeks away, voters owe it to themselves to sift through the politics and understand why this tax is in all our best interests.
Nobody likes higher taxes. It takes a really good cause to convince this editorial board that it's warranted because we feel the pain of taxes, just like you. Prop P's half-cent sales-tax increase will go toward making our streets safer and improving the quality of service of first responders, police as well as firefighters.
A lot of people feel the police don't deserve to be rewarded after the kinds of abuses seen during recent protests. It's doubly troubling that officials had the nerve to testify in federal court last week that officers' actions were lawful and appropriate.
Some of the actions we've seen, particularly from videos taken the night of Sept. 17 in downtown St. Louis, depict police officers at their worst. Officers were caught on video subduing detainees — including nonprotesters — and lifting their heads to shoot pepper spray into their eyes.
St. Louis doesn't need cops who think the badge is a license for abuse. And chances are that no other surrounding jurisdictions would hire them if they came asking for a job because no community wants to recruit bad cops.
Without Prop P, the city will face an enormous hiring disadvantage. That's because St. Louis County voters have already approved their own measure to boost police salaries by an average of 30 percent. The current starting wage of a county patrol officer is $48,256 and tops out at $70,980 for a senior officer. As of January, those salaries will jump to around $52,200 and $77,200 respectively.
Without Prop P, starting pay for city patrol officers will continue at around $42,000, reaching a maximum of around $65,000. The city cannot compete with the county at these salary rates. Without Prop P, fewer public-safety funds would be available to increase minority recruitment so the city can develop a more diverse force.
The incentive for good cops to migrate to higher-paying jurisdictions will only grow. The others — those no one else wants or needs — are the ones most likely to stay behind.
Many in the protest community, including those who staged a "die-in" outside police headquarters on Sunday, insist the police don't deserve a pay raise. It's an understandable position, but their logic is misguided. The best way to improve police performance is to make their salaries competitive. Say "yes" to Prop P.