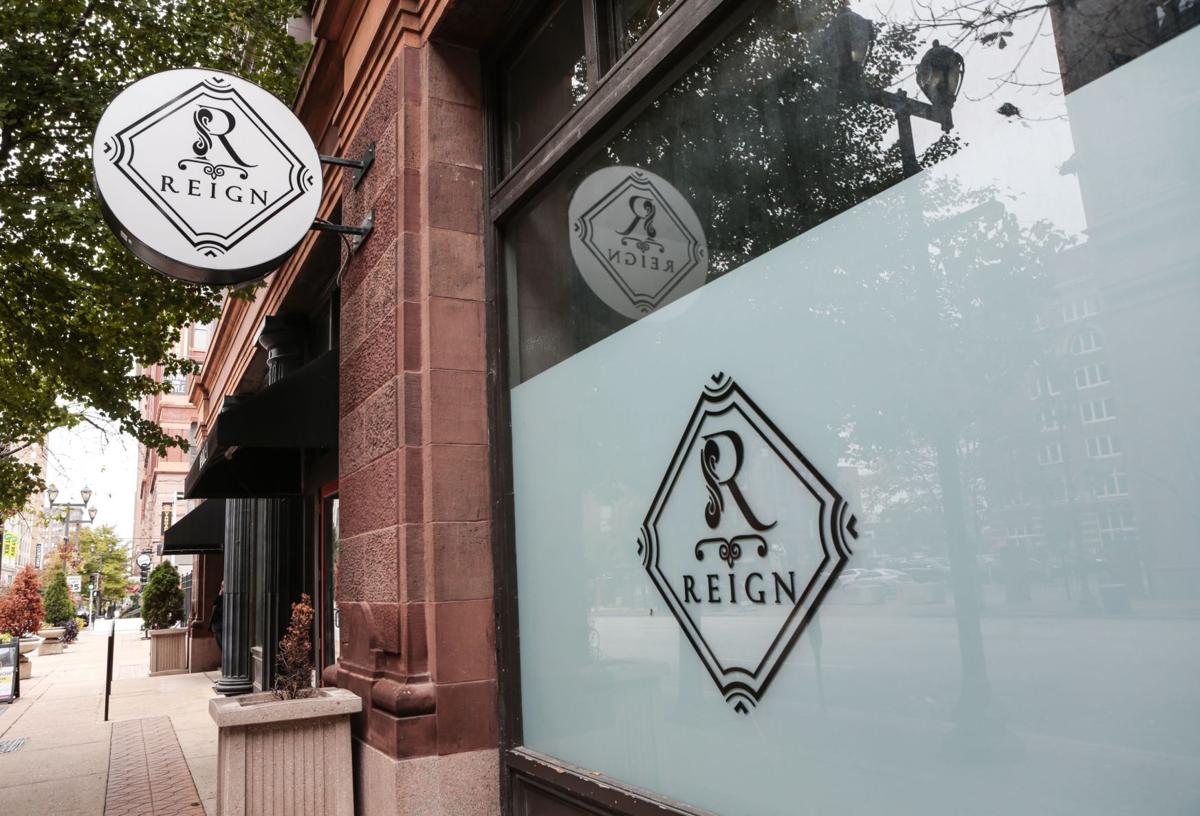 Mayor Tishaura Jones on Tuesday took advantage of Reign Restaurant's liquor license suspension to declare a crackdown on downtown's increasing lawlessness. Her addition of 30 police officers for weekend patrols downtown is a bold move, especially considering her campaign promises to de-emphasize policing and coming only days after the St. Louis NAACP complained that Black-owned downtown businesses like Reign are being subjected to racially biased law enforcement.
To her credit, Jones appears to be taking the complaints of downtown business leaders seriously and is responding with concerted action to avert a further deterioration of security conditions. Aside from recent, high-profile shootings and the mayhem surrounding the homeless encampment at Interco Plaza, law enforcers have had to divert resources and personnel specifically in response to gunfights and lawlessness around Reign. Located on Washington Avenue east of Tucker Boulevard, Reign calls itself a "fine-dining" restaurant. Videos from inside offer little indication of fine dining but lots of evidence of unmasked people packing into the bar for drinking and dancing in defiance of pandemic restrictions.
On Friday, city liquor control chief Myles McDonnell announced the liquor license suspension, citing "a serious threat to the health and safety of the public."
Officials released a shocking security-camera video of a Dec. 12 shootout at Reign's front entrance. It shows one gunman collapsing after being hit in the leg by a bullet. He continued to fire wildly before crawling for cover inside Reign's bullet-shattered front door. Deputy City Counselor Mike Garvin said a Reign security guard had brandished a semiautomatic rifle at the time.
Two other videos from last month show additional shootouts. Liquor control officers alleged that patrons were allowed to remain at the bar after closing hours. Reign's attorney offered a spirited defense, but there's no denying the extraordinary levels of violence with Reign at the center of the action.
Reign applied for and received approval for nearly $950,000 in federal Paycheck Protection Program loans in February and May. The program was designed to help businesses strapped by the pandemic — a problem Reign didn't appear to suffer. Videos at the height of the pandemic appeared to show business booming inside, with few Reign patrons wearing masks while others mingled and twerked with carefree abandon. Violations of pandemic restrictions prompted Reign's shutdown last fall along with four other clubs.
Owner Dana Kelly has complained repeatedly that Reign is being singled out unfairly. Last week, NAACP President Adolphus Pruitt came to her defense in an open letter accusing the city of racial bias. With Jones now using the crackdown on Reign as an example of her new get-tough response, Pruitt could have a difficult time making his allegations stick.
There's no denying the pattern of violent lawlessness destroying downtown nightlife. If Jones' stepped-up policing program can put a stop to it, more power to her.