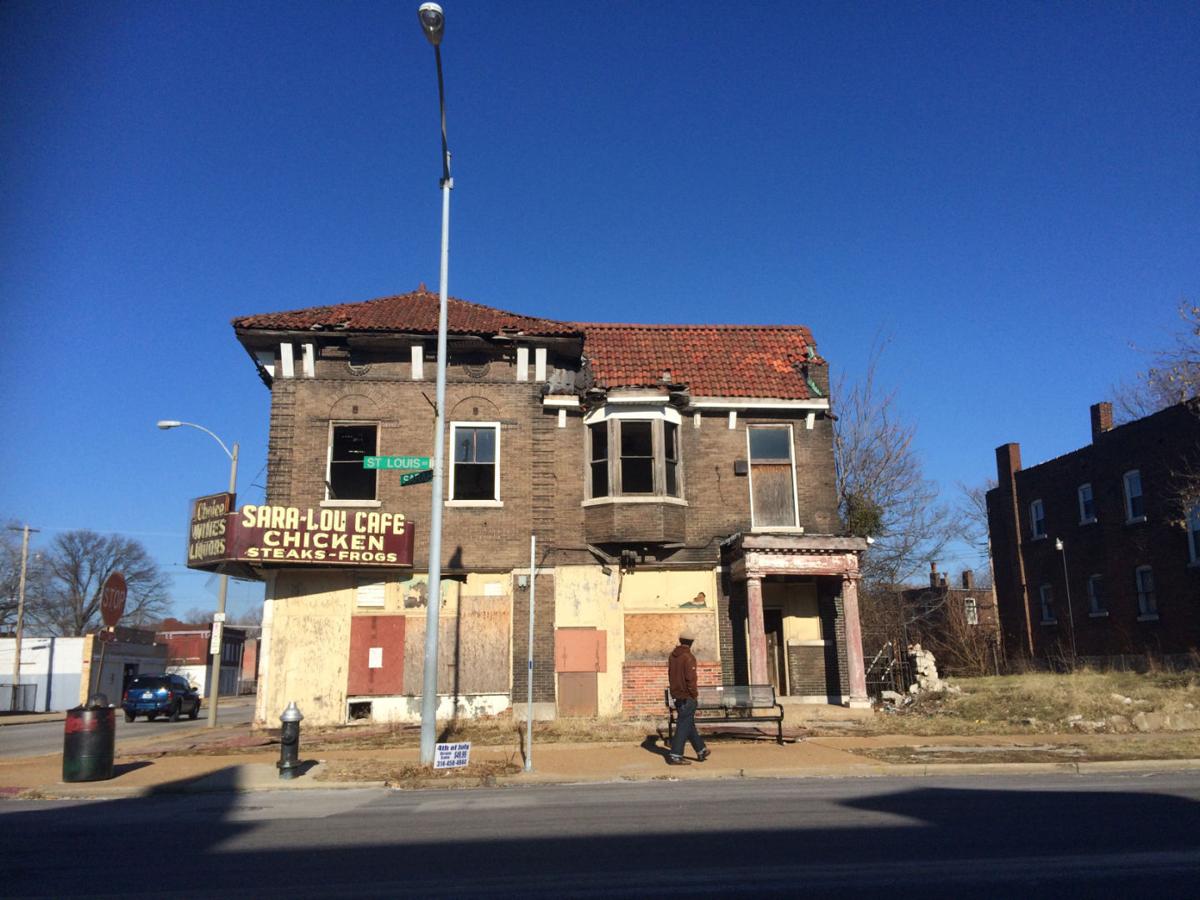 A new community-driven report on segregation and housing in the St. Louis region, one of the 10 most segregated in the nation, offers a road map for the region to emerge more integrated and cohesive instead of perpetually fragmented along social and racial lines. The report's 11 recommendations involve strategies for attaining affordable housing, fairer allocation of resources and improved residential stability.
If regional leaders acted on just a subset of the first recommendation — to create a source for funding affordable housing in St. Louis County and to adequately fund St. Louis city's Affordable Housing Trust Fund — substantial numbers of blighted structures could be restored and returned to use.
Washington University's For the Sake of All project convened a partnership of public health, legal, fair housing and community development experts to develop the study and come up with recommendations.
Jason Purnell, project director and associate professor at Washington University, knows that the challenge lies in persuading all residents of the region that they have a stake in uplifting marginal neighborhoods and the people living in them.
He says that viewing segregated housing purely as a moral problem will not necessarily spur change. Residents across the area suffer residual economic effects from the estimated 7,100 abandoned structures in St. Louis city alone, 4,000 of which require demolition.
Each abandoned house drains city revenue and robs value from surrounding properties. A reasonable estimate is that any property within 500 feet of a distressed, vacant building also loses about 3.15 percent of its value. In St. Louis city, that translates into lost property values totaling $389.4 million, according to a 2017 study commissioned by the mayor's office.
Thousands of derelict structures are eroding property tax revenues across the region. Demolishing them is only a partial solution because the resulting vacant lot does nothing to return the property to productive, tax-generating use.
St. Louis voters approved an annual $5 million appropriation to the city's housing trust fund in 2002, but the Board of Aldermen has not fully funded it since 2011. Despite the shortfall, the trust fund in 2016 helped restore 47 affordable, energy-efficient houses in the Fox Park and Tower Grove neighborhoods that became home to recent Bhutanese refugees.
Recommendations in the Washington University study include creating a "greenlining fund" to help low-income families obtain mortgages and reverse the legacy of redlining, a practice that made it difficult for African-Americans to get conventional loans to buy homes.
The idea is similar to Detroit's Home Mortgage Initiative, which enables banks to issue mortgages that exceed the appraised value of a home. Detroit says the initiative has resulted in a 25 percent increase in new home mortgages.