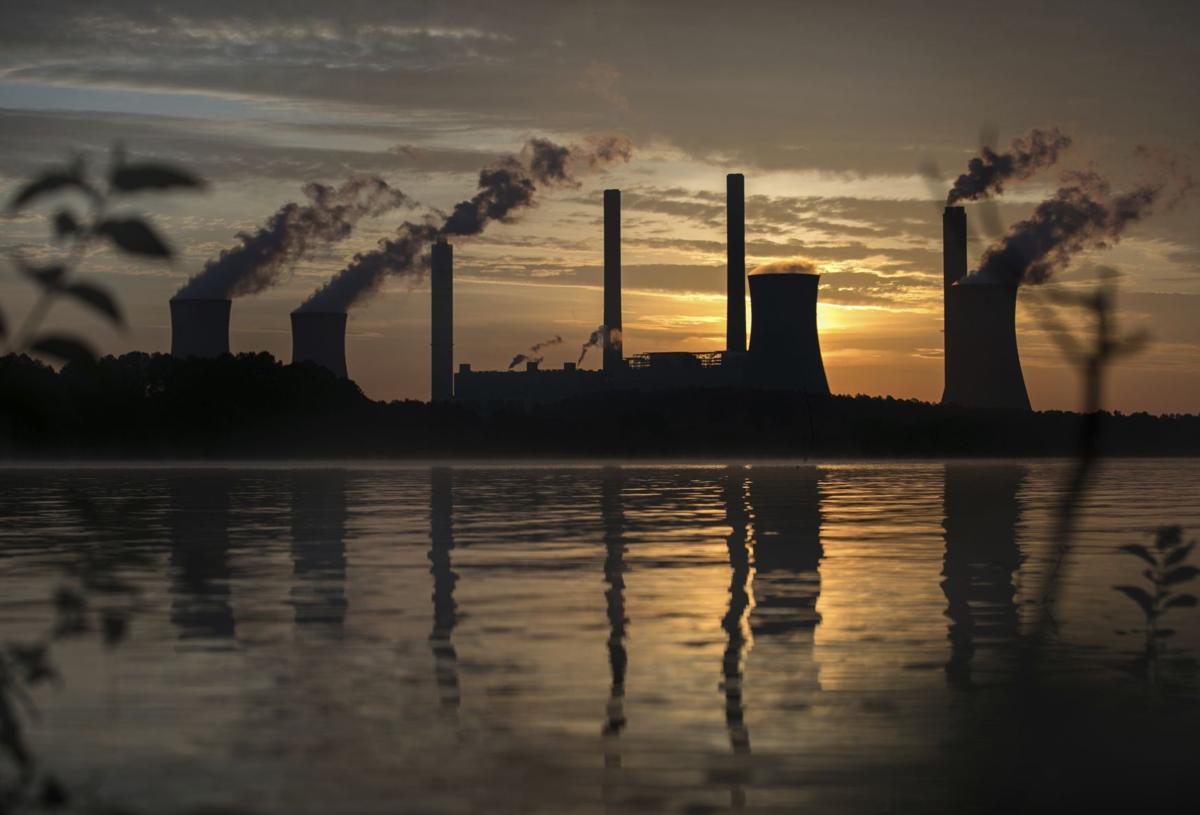 Ex-President Donald Trump's approach to the scientific fact of human-caused climate change was to spurn the science and insist it wasn't factual — an approach he made into policy, to damaging effect. Now some of that damage has been quantified in a recent Environmental Protection Agency report that updates key data for the first time since before Trump's presidency. It shows that the past four years brought spiking summer heat in cities, the loss of winter ice on the Great Lakes and the destruction of permafrost in Alaska. It's outlined in a recurring report that used to come out regularly but was quashed under the Trump administration.
One of Trump's first acts as president was to announce he would withdraw the U.S. from the Paris Agreement on climate change, an abdication of America's previous global leadership role on the issue. He aggressively rolled back Obama-era climate policies with a zeal that approached environmental vandalism. He scuttled emission regulations for power plants, eased methane emission for oil drilling, and propped up the coal industry instead of embracing cleaner energy. His attempt to loosen automobile emissions standards was so extreme that major automakers opposed it.
Those damaging policies were paired with an Owellian campaign to warp or block reliable climate information from getting to the public by disputing or downplaying climate warnings from the administration's own scientists. As part of that campaign, the administration declined to release an EPA "Climate Change Indicators" report during Trump's presidency.
That report, quantifying the real-world effects of global warming, had been updated semi-annually since 2010. Trump discontinued it, but the Biden administration has now resumed it with last month's report. It provides a clear view of how much worse the climate situation became while Trump was coddling the polluters and muzzling the experts.
The report found that the measurable effects of climate change are becoming more extreme and are changing faster than previous data had shown. It found that ocean temperatures in 2020 were at their highest levels in recorded history, that heat waves are occurring at triple the frequency they did in the 1960s, that the loss of permafrost in northern Alaska has been so pronounced that it's causing difficulty for Native Alaskans who had always stored their wild game underground, and that coastal flooding is more frequent along all U.S. coasts.
To be clear, these impacts were set in motion long before Trump took office. Global warming is the result of cumulative effects over decades, and four years of bad environmental policy wouldn't in itself cause oceans to rise. The real damage Trump did was in lost time — in pausing the efforts toward long-term emission reduction, which, as top climate experts told National Geographic last year, will mean having to cut deeper in the future. Chalk up yet another damaging blow to America by its fact-averse former president.